Posted in: Collectibles, Sideshow Collectibles, Statue | Tagged: critical role, sideshow, Vox Machina
---
Sideshow Debuts Critical Role Taryon Darrington Vox Machina Statue
The adventures of Taryon Darrington have exceeded into the real world as Sideshow reveals their latest Vox Machina Statue
---
Dungeons & Dragons is more than just a game it has succeeded in new ways than ever expected. Originally starting out as a simple game, this franchise has been implemented to pop culture with TV, Comics, and movies. One of the more recent series is The Legend of Vox Machina, which is an Amazon animated that is series based on the first campaign of the hot Dungeons & Dragons web series called Critical Role. Critical Role debuted back in 2015 and features a new world called Exandria, which was created by Matthew Mercer in 2012 for his own personal Dungeons & Dragons campaign.
That series has gone off into its own franchise, and The Legend of Vox Machina takes that D&D camping and brings it to life. One of those party members Taryon Darrington, has been brought to life by Sideshow Collectibles for their Vox Machina collection. His animated designs s faithfully recreated here, standing 11.9" and packed with detail. He will join other members of his party with Strongjaw, the twins, Keyleth, and others in animated statue format. Taryon Darrington is priced at $220, s set for a March 2024 release, and pre-orders are live right here.
Bring Home Taryon Darrington from Vox Machina
"An author, alchemist, and arcane inventor in search of excitement and peril for his latest publications, Taryon Darrington has a new act of bravery to add to his list: joining your collection alongside the legendary heroes of Vox Machina. Though his dazzling gold armor may not be battle-worn, he is certainly ready to undertake all manner of death-defying quests. Tary comes equipped with an enchanted helmet and his Rod of Mercurial Form, which has been transformed into a sword. The commander of the Darrington Brigade stands proud, looking every inch the damsel-saving, dragon-slaying hero he hopes to be."
"The Taryon Darrington – Vox Machina Statue stands on an 8.4" wide and 9.5" deep hexagonal faux-stone base engraved with the Vox Machina monogram, complementing his other teammates in the collection. His dignified ensemble is complete with details like a vibrant red cape, blue and red gem-like accents, and a refined, ruffled collar. Tary's portrait also has carefully coiffed blonde hair, a mustache, and a goatee."
---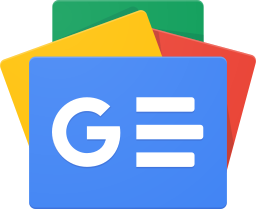 Stay up-to-date and support the site by following Bleeding Cool on Google News today!