"Sword Art Online" Returns to ALfheim with New Leafa Statue
Sword Art Online is quite an amazing show with a story can pull in any viewer. After our main here Kirito got free of the first VR prison he joins a new game and takes to the skies. ALfheim gives our favorite heroes new avatars and a new mission. We were also introduced to a new protagonist Kirito's cousin/adoptive sister Suguha. In Sword Art Online she takes up the avatar Leafa and Union Creative brings her to live in their next statue. I love the love of this statue and I honestly would love to see more like this for the show. Having not only Suguha there but her avatar Leafa has her back. From the colors to the details this is a statue that peels the character off the screen and on to your shelf. Both characters show their retrospective Japanese aspects and are a must-have for any fan.
The Sword Art Online Leafa and Suguha Kirigaya Statue from Union Creative are priced at $289.99. She logs in July 2020 and you can find pre-order for her are live and located here. I hope we can see more of these come in the future it would be a great collectible for any anime fan.
"Whether here or in the real world, you can cry when it hurts. There's no rule that you can't show feelings just because it's a game." – Kirito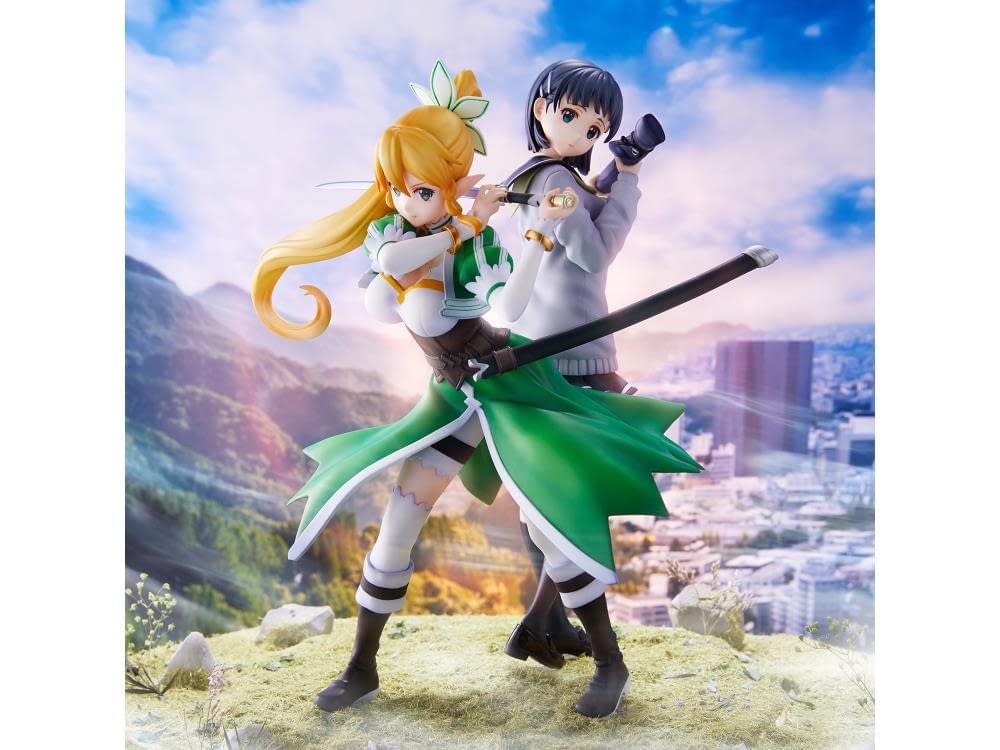 Sword Art Online Leafa & Suguha Kirigaya Figure Set
Product Description
From the anime series Sword Art Online, Suguha Kirigaya and her avatar Leafa are ready for battle as this figure set! This display stands about 8 inches tall and includes a base to pose her and her avatar.
Product Features
8.47 inches (21.5cm)
Made of ABTC-PVC and ABS
Based on the Sword Art Online anime series
Features Kirigaya Suguha and her avatar Leafa as an adorable set
Includes base
Box Contents
Leafa figure
Kirigaya Suguha figure
Base