Tails Saves the Day with New Sonic the Hedgehog First 4 Figures Statue
First 4 Figures is back at it again with a new video game statue that takes fans back to the realm of Sonic the Hedgehog with Tails
---
First appearing in Sonic the Hedgehog 2 back in 1992, Tails has been a beloved and prominent member of the franchise. Tails even made his way to the big screen in the second live-action Sonic the Hedgehog film. First 4 Figures is bringing this iconic partner to life as their latest video game statue. Standing at 14" tall, this version of Tails faithfully recreated in his modern appearance from the games. This version will have interchangeable hands as well as a LED feature integrated into its base. Sonic the Hedgehog fans are getting a real treat here with an incredible sculpt, color, and design that gamers will love. This Tails statue will not be cheap though, as this bad boy comes in at $479.99. Releasing in Q1 2023, collectors can snag up this beauty right now here.
Tails Joins in on the Fun with First 4 Figures
"First 4 Figures proudly presents the high-quality resin statue of Sonic The Hedgehog's Miles "Tails" Prower! Tails fights side-by-side with Sonic against the nefarious Dr. Eggman. First appearing in Sonic the Hedgehog 2 in 1992, this bright, energetic, and brave fox is still inseparable from Sonic! This statue features Tails faithfully recreated in his modern video game appearance. Everything, from the amber-orangish fur on the top of his head to the iconic red and white shoes on his feet, is accurate to what fans expect from the one and only Tails!"
"The Exclusive Edition features interchangeable hands for Tails. You can swap out his left hand to include him holding a wrench, symbolizing his mechanical genius. Also for the exclusive edition, the base features an LED light-up mode. When activated, the four (4) balls around the base illuminate in static mode."
Sonic The Hedgehog – Tails Exclusive Edition includes:
Premium Painted Resin Statue of Tails
Energetic pose with him leaping into the air
Brilliantly colored base inspired by Miles Electric handheld gadget
Interchangeable left arm, with Tails holding a wrench
An LED light-up function for the base
Limited edition numbering
Authentication Card
---
---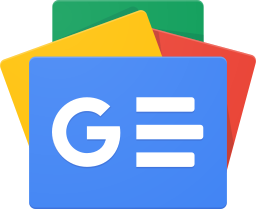 Stay up-to-date and support the site by following Bleeding Cool on Google News today!