Thanos will forever be part of one of the biggest cinematic experieces of all time. His name will always be referenced when we look at Avengers Infinity War and Avengers: Endgame. Thanos did the impossible and beat the Avengers and even when they thought they beat him they still lost. This time you can bring home Thanos with Good Smile Company and their newest Nendoroid figure. This figure is short and sweet and would go perfect with the Captain America and Iron Man Nendoroid figures recently announced. Thanos does come with a nice variety of accesories too. First we get twos sets of interchangable hands that can allow a nice variety of poses with with double bladed sword. He also comes with a secondary face that shows off a more agressive version of the character. Finally, Thanos comes with a emptied version of infinity gauntlet so you can show off that iconic final scene. This is a great figure all around and would really be a great companion piece to the other Avengers Nendoroids.
The Thanos Nendoroid Avengers: Endgame Nendoroid Figure from Good Smile Company will be priced at roughly $73. He is set for a June 2020 release date and pre-orders for him are already live and located here. Pre-orders are only open from now till January 23, 2020 so lock yours down before you forget. Don't forget to check out the other Avengers: Endgame figures already up for pre-order through Good Smile Company.
"You couldn't live with your own failure. Where did that bring you? Back to me."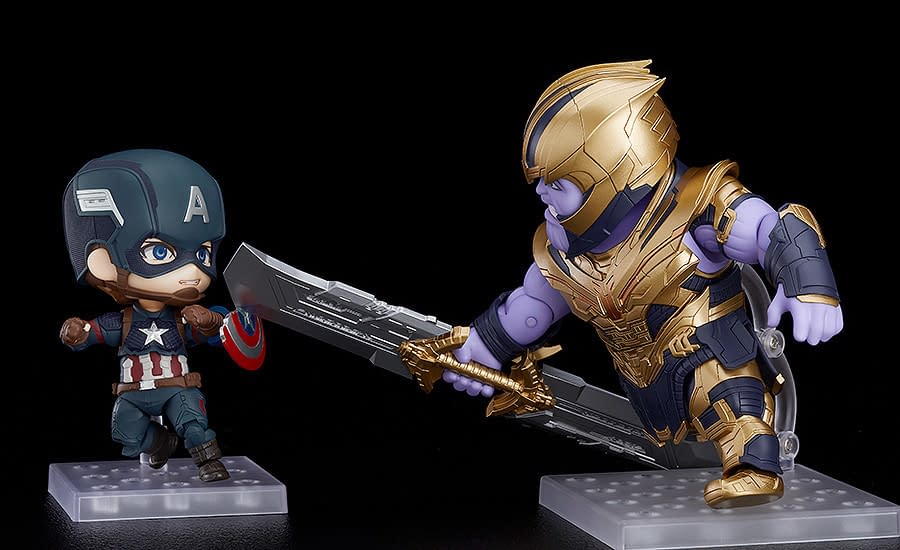 Nendoroid Thanos: Endgame Ver.
A Nendoroid of Thanos from "Avengers: Endgame"!
From "Avengers: Endgame" comes a Nendoroid of Thanos! The Nendoroid is larger than standard Nendoroids and features full articulation, making it perfect for recreating action-packed scenes with the MARVEL super heroes.
The Nano Gauntlet and Thanos' weapon from the film are included as optional parts. A standard expression face plate and a face plate with gritted teeth are included. Be sure to add him to your collection!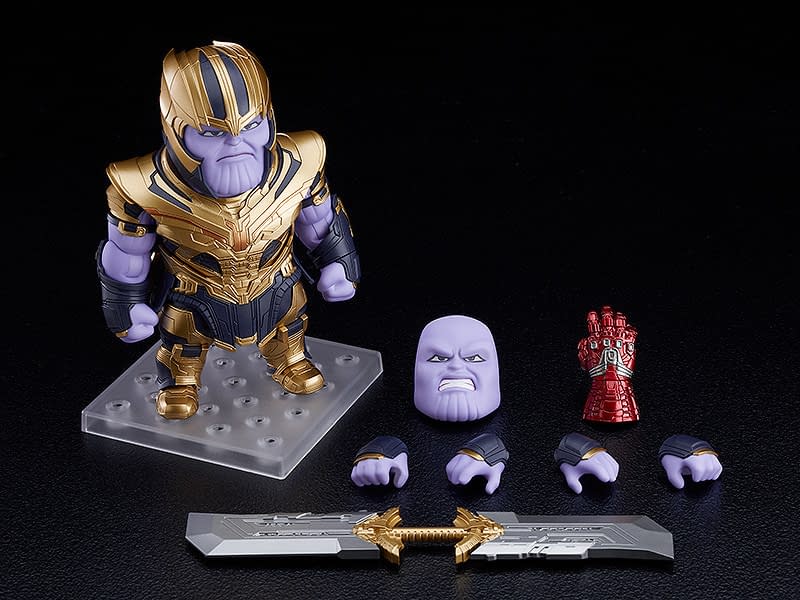 Enjoyed this article? Share it!