Transformers R.E.D. Series Figures Announced by Hasbro
Hasbro has unveiled its newest Transformers figure line called R.E.D (Robot Enhanced Design). These bots however will not be able to transform into their iconic vehicle mode. These figures are designed to give fans the best and most screen accurate portrayals of your favorite Transformers. They will stand 6" tall and will be highly posable with 80 deco ops. This series is span across the entire Transformers landscape from the original G1 and Prime to Beast Wars and more. Three figures have been revealed so far coming from Generations 1 with Optimus Prime, Megatron, and Soundwave. Each one is will come with their own accessories and with even include removable accessories like Soundwaves tapes. Each of these figures will be highly detailed to showcase even little detail that fans fell in love with on screen so we can put them in our collection.
All of these Transformers figures will be released as Walmart exclusives and Optimus Prime is available for pre-order already. The Transformers R.E.D. [Robot Enhanced Design] G1 Optimus Prime will be priced at $19.99. He is expected to ship out in August 2020 and he is located here. Don't forget to check out the entire Hasbro Pulse live stream event here to see all the other new reveals and up close views of the new R.E.D. series.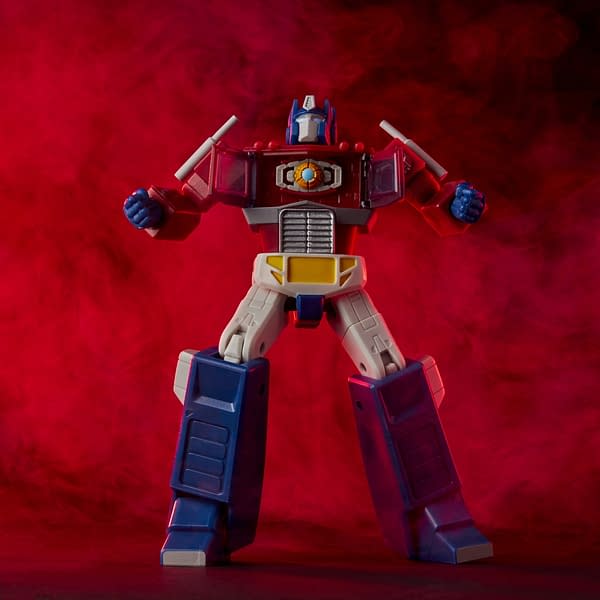 "Enhance your Transformers collection with Transformers R.E.D. [Robot Enhanced Design] figures. These 6-inch scale figures are inspired by iconic Transformers characters from throughout the Transformers universe, including G1, Transformers: Prime, Beast Wars, and beyond. R.E.D. figures do not convert, allowing us to enhance the robot mode with a sleek, "kibble-free" form. Highly poseable with 80 deco ops, R.E.D. figures were designed to bring collectors the most screen-accurate versions of their favorite characters to display on their shelves."
"The legendary Autobot commander, Optimus Prime, from The Transformers animated series includes 4 alternate hands, Ion Blaster, and Energon Axe accessories. Open the chest of Optimus Prime figure to reveal the iconic Matrix of Leadership. Look for other R.E.D. figures to enhance your collection (each sold separately, subject to availability)."