Transformers Starscream Gets a New Exclusive Hasbro Figure
Hasbro has announced that the Transformers baddie Starscream is getting some special treatment with their next figure. This Movie Masterpiece Starscream figure is a high class collectible that will feature die cast parts and made from actual CAD files from the original 2007 Transformers film from Michael Bay. This figure stands at 11 inches tall and will have the ability to convert into his F-22 Raptor Jet form in just 63 steps. Transformers fans will be excited to see all of the details that were put into this figure from 50 points of articulation, 150 deco ops, articulated hands, mouth, and multiple weapon attachments. This is one figure that Transformers fans will be dying to get their hands on this fall. Starscream is set as a Target exclusive and is set to release online and in-store on September 1st, 2020. He does not come in cheap as he has a price stage of $149.99 but worth it for the quality and design. This figure has it all and the fact that they used actual computer design for this figure means you're getting an actual live action Transformers in your hands. The amount of detail and articulation Starscream has is another thing fans will love and I will be sure to keep my eyes open this fall for his as well. Check out all of the press release photos and product description below.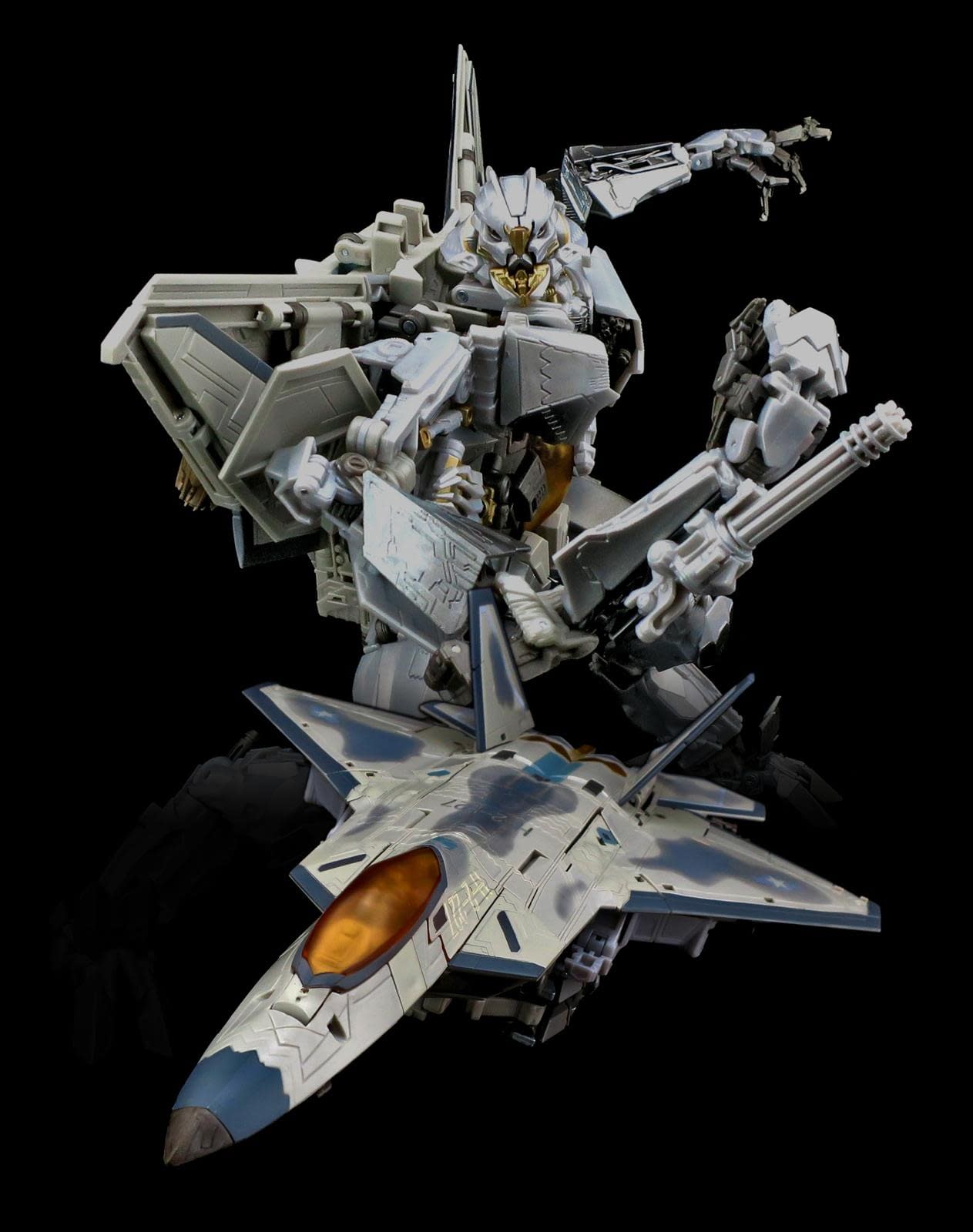 "Transformers: Movie Masterpiece Series MPM-10 Starscream (Ages 8 and Up/Approx. Retail Price $149.99/ Available 9/1/2020). Recreate your favorite Starscream scene from the first Transformers movie with the new Movie Masterpiece Starscream! The MPM-10 Starscream figure is an authentic Transformers collectible figure inspired by the CAD files from the first Transformers film and includes die cast parts and 150 deco ops with more than 50 points of articulation. The MPM-10 Starscream figure stands at 11 inches in robot mode and converts into the movie-inspired officially licensed Lockheed Martin F-22 Raptor Jet in 63 steps. The figure features highly articulated hands, flip up thrusters, a moveable mouth, missile, and buzz saw arm attachments, and a Gatling blaster accessory. Modeled after the Transformers live action movies, Movie Masterpiece authentic figures feature film-inspired details and accessories, ideal for displaying on collectors' shelves. Available exclusively at Target.com and in-store 9/1/2020."