FOOL: 26 Headlines About 26 Comics – Convergence To Spider-Gwen
There are so many news stories happening today. So here are 26 that didn't make it to the front page on their own.
New 52: Futures End Concludes With A Happy Ever After Avengers Try Baby Tossing As A Way To Appease The Gods And Prevent Secret Wars Surely more likely than that pretend Earth trick they tried before.
Convergence Redesigns Metropolis So That DC Comics Will Never Leave Metropolis is based on New York, and has been described as that particular city in the day time. Well, this month sees DC Comics leave the city, for Burbank. That's if they can find the way out now.
No Mercy Is Secretly A Superhero Comic After All The new Image comic No Mercy by Alex De Campi and Carla Speed McNeill is touted as a young American tourists fighting for survival drama. Turns out as you can see, they all have superpowers ater all..
Garfield Recreated As Evil Cat Internet Meme, Forever Garfield #36 has transformed the Jim Davis cartoon for ever, in answer to the existence of a new Grumpy Cat comic. And it's not alone.
As Grumpy Cat Becomes A Comic, Squarriors Launches Homicidal Pussy To meme generator immediately!
New Star Wars Comic, Kanan The Last Padawan Concerns Itself More With Weather Patterns Than Fighting But still beats trade negotiations.
The Dying And The Dead Reinvented As Boxer Shorts Invasion Epic
Maybe they're smuggling hamsters.
Uncanny Avengers Reveals Wanda And Pietro Aren't Mutants, But Rejected Toys Well, they can't be made into toys if they are mutants these days it seems.
Cyclops, Iceman And Groot Also Demonstrate Rejected Toy Designs Iceman really plays too many video games,
Green Lantern Moonlights As Family Flashlight In Earth 2: Worlds End Turns out he was a lantern all along.
Also Turns Out It Isn't Spider-Gwen, It's Spider-MJ Face it tiger, that's one hell of a a secret identity within a secret identity.
Wonder Woman And Superman Join Olympic Fisticuffs Team Pirouettes next…
Spider-Man Takes Robot As Permanent Sidekick And you thought Alpha was bad…
Wolverine Comes Back To Life In Wolverines. And Dies Again. What happened to "snikt"?
Conclusion Of IXth Generation #3 A Little On The Dull Side Who thought it would end up a slice-of-life kitchen drama?
Garth Ennis' War Stories Moves To Fantasy Middle Earth Setting Apparently real wars aren't enough, he's joining the dragons, orcs and elves gang, Finally.
The Woods Sees One Player Bring A Dragon To A Lord Of The Rings Board Game You can't mix sets and boards when playing, you really can't, in this final issue of the first year of The Woods.
Looking For Group Endorses Dragon Insertion Once one falls, they all fall…
After Leaving Newsarama, Matt Brady Reveals His Feelings About The Site In Big Con Job Next, he'll take down Blog@ as well.
Army Of Darkness Reinvented As Cooking Show With Gordon Ramsey Army Of Darkness #5 takes a radical departure for the comic as Ash becomes a kitchen chef, as part of a new move in comics to woo Gordon Ramsey, after he registered trademarks for his own comic book. And they are not alone.
Nailbiter Relaunches Today As Cookery Book Based On Serial Killer Recipes Make sure you don't eat anything detailed inside raw…
Adventure Time Graphic Novel Portrays Gordon Ramsey As Pig
It's the spitting image, isn't it?
Gordon Ramsey Crossover Continues Into Legenderry: Green Hornet Talk about Hell's Kitchen. And other shows…
Kitchen Nightmares Exposes Diner Over Inappropriate Drugs Conversations Between Staff UFOlogy, launching by James Tynion IV, Noah J. Yuenkel, and Matt Fox sees a diner with staff about to get busted and the place given a magnolia makeover, and remade as a more homely bar.
Blackcross Reveals Warren Ellis' Sleeping Patterns With Mary Sue Character No longer the Red Bull and whisky apparently.
So, how many did you believe?
Comics courtesy of Orbital Comics, London, who will have Chip Zdarsky in store on April 11th to sign Howard The Duck and Sex Criminals, as well as giving a talk through the first issues of Howard…
---
---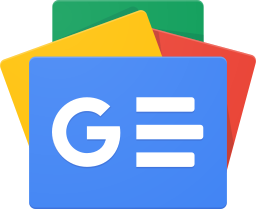 Stay up-to-date and support the site by following Bleeding Cool on Google News today!