Justice League and The Flash seem to be going step in step. Well, writers Scott Snyder and Josh Williamson do seem to get on — in fact, it seems Josh Williamson gets on with most people, which is why he's staying on Flash when Brian Michael Bendis brings fellow Portlander David F. Walker on board DC Comics to write a separate Flash project.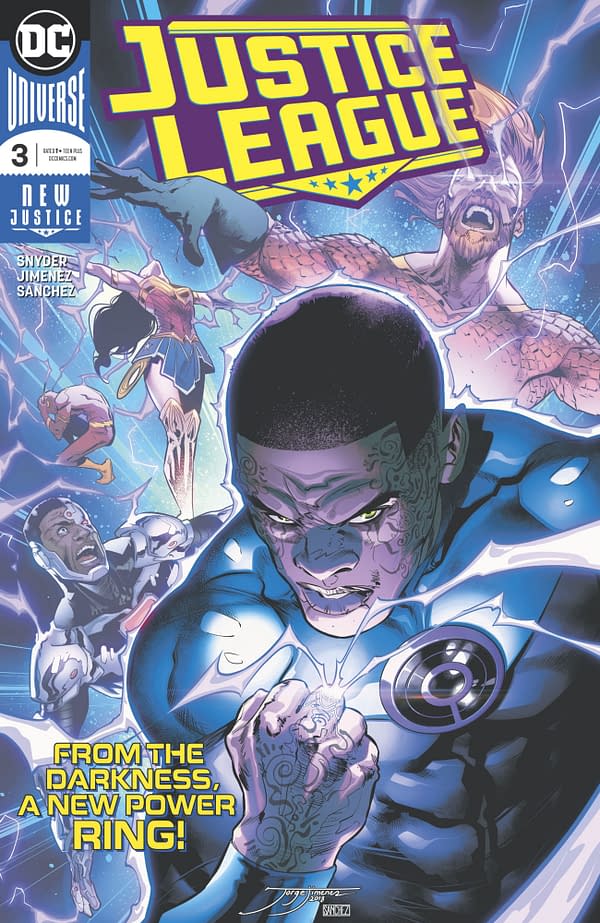 Recently in Justice League, we've seen the Still Force named as one of the forces that was unleashed by the piercing of The Source Wall in DC Universe lore. While The Flash has also let some Forces loose as well…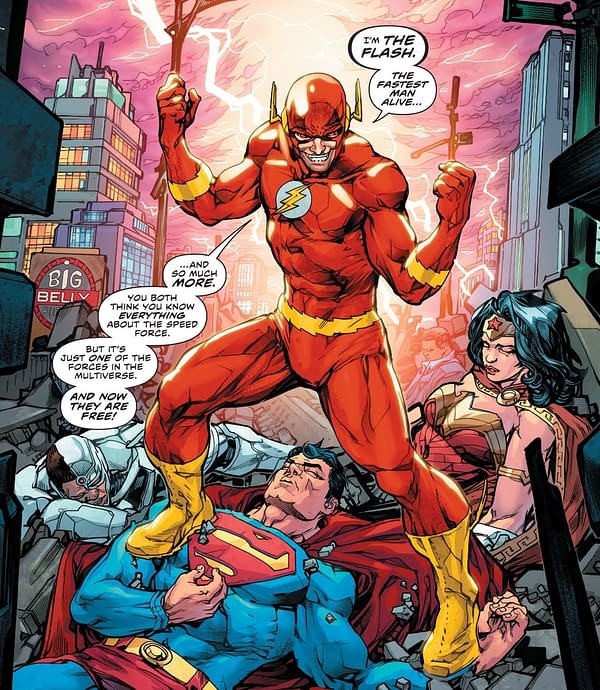 …naming The Sage Force and The Strength Force.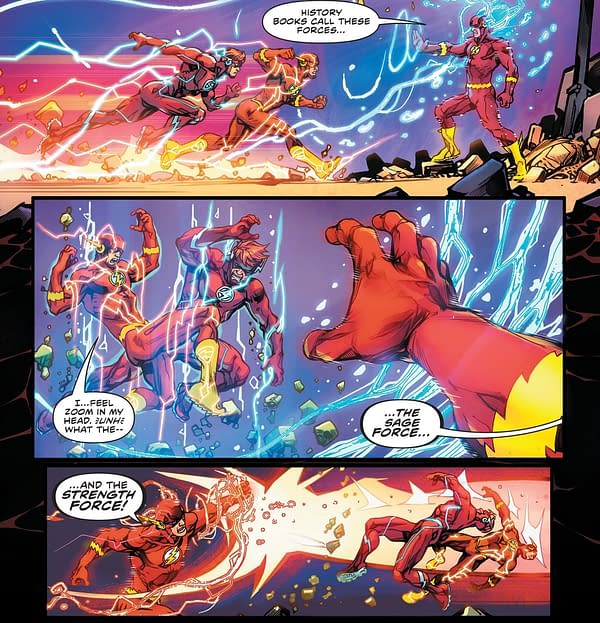 Well in today's Justice League #3, we get some explanation behind the Invisible Spectrum and its link to Green Lantern mythos and technology.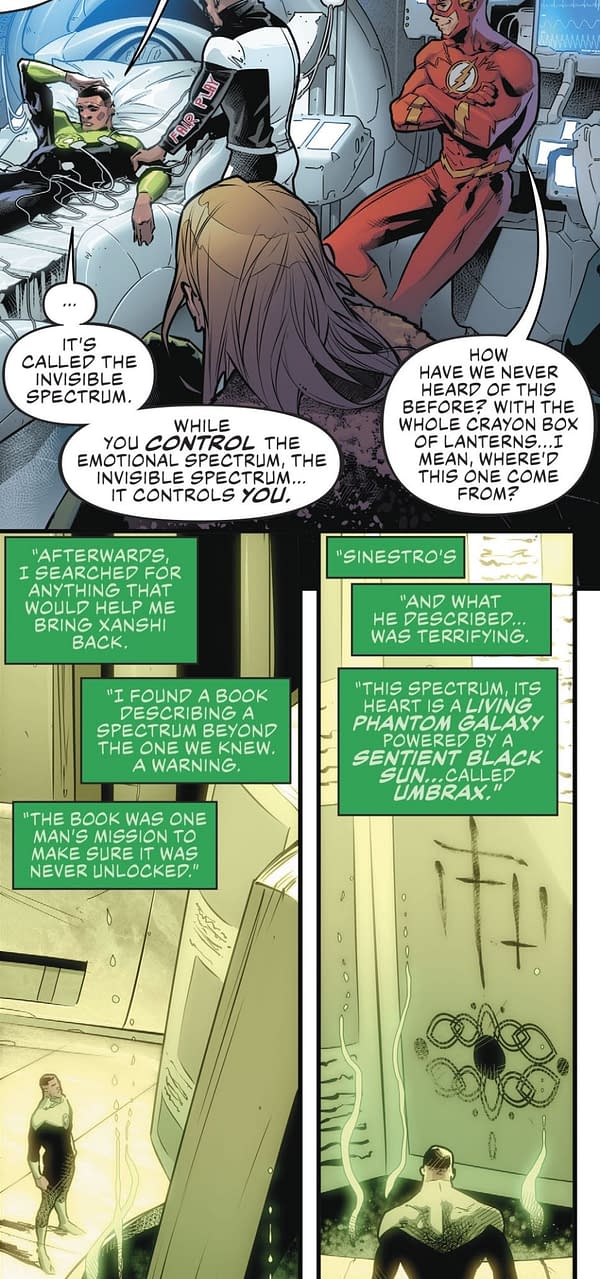 A galaxy with a sentient sun, Umbrax at its core? Are we sure Grant Morrison isn't still writing this? Who's getting ready to punch Umbrax, then?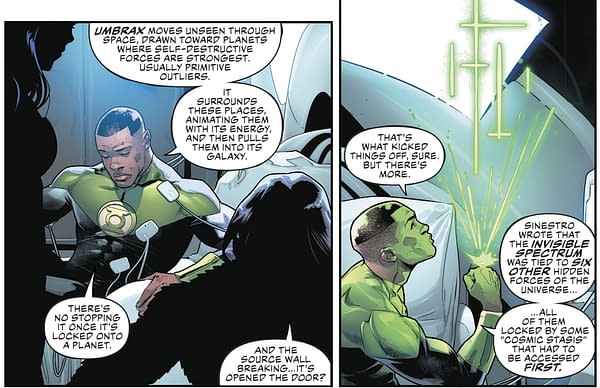 Six hidden forces. The Still Force, the Sage Force, the Strength Force — three more to go?
May I suggest the Parsley Force, Rosemary Force, and Thyme Force?
JUSTICE LEAGUE #3
(W) Scott Snyder (A/CA) Jorge Jimenez
John Stewart: Ultraviolet Lantern? Believe it! Under the influence of the Ultraviolet Spectrum, John Stewart engages in some ultraviolence against his teammates Flash, Wonder Woman and Aquaman. Meanwhile, the rest of the League investigates the scene of the fallen Source Wall fragment, and encounters not only a horde of giant monsters, but a pair of longtime archenemies using stolen Atom technology to literally get under their skin. Best to stock up on Cortizone for that sort of itch! All this and…the Turtle? Yep.In Shops: Jul 04, 2018
SRP: $3.99
All this and… not the Turtle. He's not in this one. It's a much more traditional Green Lantern foe.
Enjoyed this article? Share it!