9 Things Revealed In 9 Of Tomorrow's Comics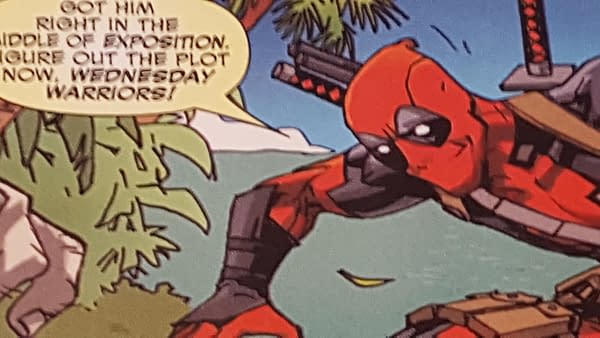 Thanks to a very friendly retailer who sent me this. Semi-spoilers, but I hope I have cut them down enough.
1. The status of The Spectre in the DC Universe gets retconned.
2. Dick Grayson's password is SpottedDick37
3. Captain Marvel And The Carol Corps ends not with a bang, but with a meta.
5. Deathstroke makes an ultimate sacrifice – remember what Tony S Daniel did with the Joker's face? Well this is up there…
6. What do you get if you cross a polar bear with a piranha with a dinosaur? Justice League 3001 knows.
7. We get a little same-sex kissing in Runaways
8. And a little opposite-sex kissing in Batgirl.
9. We get yet another Doctor in The Four Doctors