Action Comics #1000 Review: Happy Birthday, Superman
[rwp-review-recap id="0"]
In this celebration of 1000 issues of Action Comics and the 80th birthday of Superman himself, we are given 10 tales of the Man of Steel in Action Comics #1000.
The first is a celebration of Superman courtesy of Metropolis. The second is a montage of the eras of Superman through the technological wizardry of Vandal Savage. The third is Chief Maggie Sawyer dealing with a high school principal under the control of Braniac. That is followed by a 1930s-set story of Superman confronting the man whose car he smashed. Then, we see a meeting between Superman and Lex Luthor reminiscing about Smallville. We then see Superman in the future when the Earth finally is consumed by our Sun and honoring Ma and Pa Kent. After that, Perry White is trying to get Clark Kent to meet a deadline, but Superman is needed across Metropolis. Mr. Mxyzpylk opens up a Superman-themed amusement park. Then, Superman must stop a bullet from killing a hostage. In the final installment by Brian Michael Bendis and Jim Lee, Superman and Supergirl stop a new villain from destroying them and Metropolis.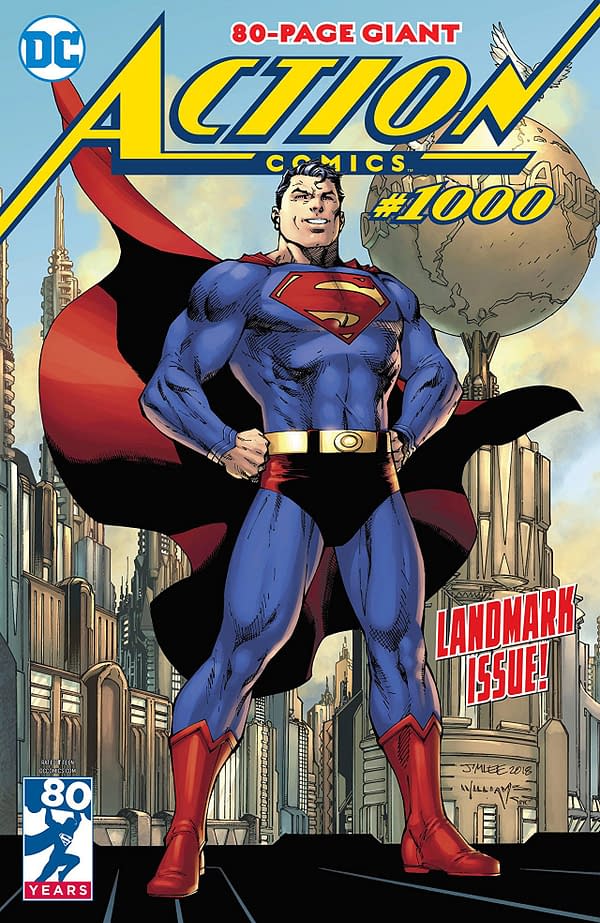 In the litany of "landmark" issues released of late — almost entirely of which came from Marvel and have been largely quite enjoyable — Action Comics #1000 manages to stand apart on a mixture of charm, endless sincerity, and an optimistic tone to brighten up even these dark times.
It is easy to believe that this small army of creators put their all into their respective stories; each has a unique perspective, spin, or scenario for the Man of Steel.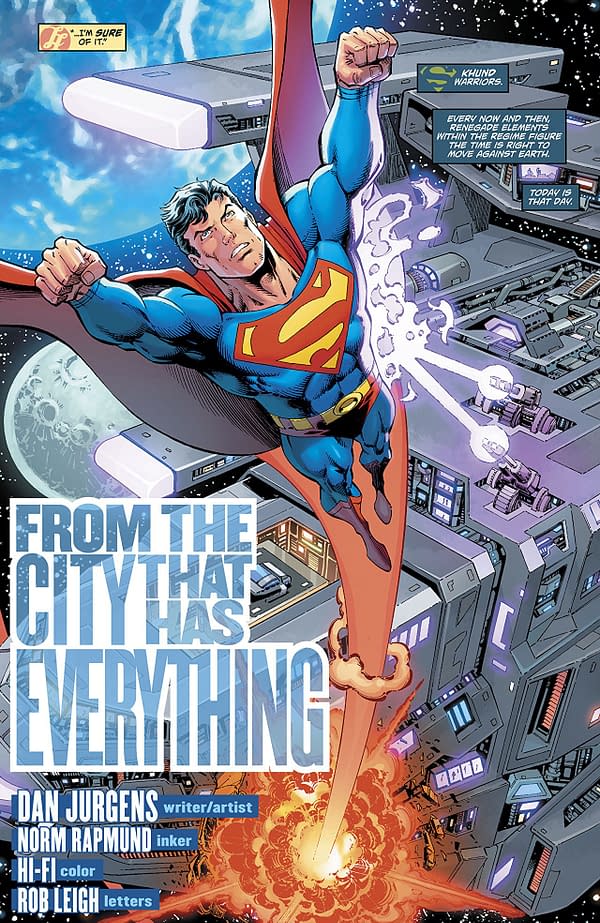 I would be remiss to go over each individual story, and it would be a disservice to those who read this review and have not yet gone through Action Comics #1000. I will say that my personal favorites from the release have to be "The Car" from Geoff Johns, Richard Donner, Olivier Coipel, Alejandro Sanchez, and Nick Napolitano and "Faster Than a Speeding Bullet" by Brad Meltzer, John Cassaday, Laura Martin, and Chris Eliopoulos, with the one that did the least for me being "Actionland" by Paul Dini, Jose Luis Garcia-Lopez, Kevin Nowlan, Trish Mulvihill, and Josh Reed.
I would like to go more into "The Truth" by my sweet and hearty Peanut Butter Bendis and Jim Lee. While I enjoyed this admittedly brief snapshot of things to come, it did almost feel antithetical to the remainder of Action Comics #1000. Where the rest of the comic was a celebration of Superman, this short story was concerned with beating him down, destroying everything he's ever known, and the red trunks. That's not an inherently bad idea; celebrate what's come before with an eye on the future. However, it didn't really do anything to stand out and hold up Superman either, and it won't age as seamlessly as the remainder of the comic will.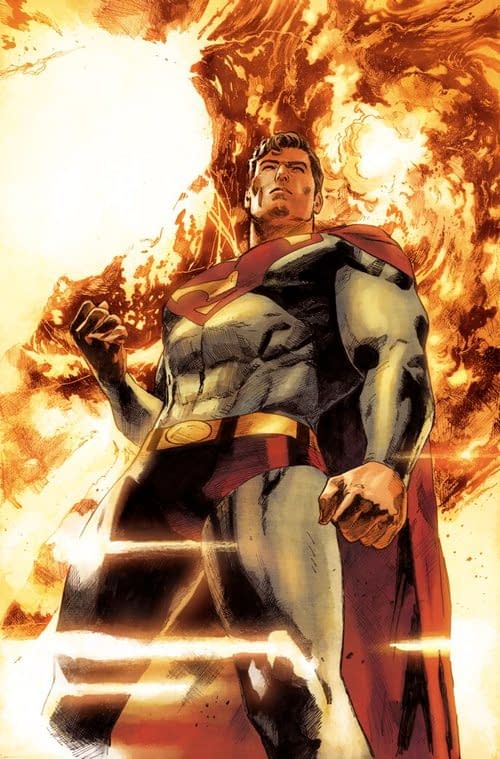 Also, while my beloved Bendis is absolutely fascinated with the trunks, it is integrated as smoothly as a jar of peanut butter to the face.
In any case, Action Comics #1000 is everything I hoped it would and more. The writers, artists, inkers, color artists, and letterers all do pristine work, and even the weaker parts were still very enjoyable and only weak by comparison to the incredible work done in this comic. This is the birthday both Superman and Action Comics deserved, and you should definitely give it a read. Don't miss out.
[rwp-review-ratings id="0"]
[rwp-review-form id="0"]