Posted in: Comics, DC Comics | Tagged: comic books, Comics, dc, dc comics, entertainment, vertigo, Vertigo Comics
---
After Twenty-Six Years, DC Comics Rumoured to Close Vertigo
Bleeding Cool has been informed by a number of sources this morning that DC Comics is planning to shutter its Vertigo imprint. This has come as quite a surprise to some, as I also understand that DC Comics has just greenlit a number of Vertigo projects for publication. Indeed, there are plans for a big launch of new books for San Diego Comic-Con spearheading a new Vertigo… thing. But I have been told that word has come from on high rather rapidly to make the change, some contracts are being revoked, some creator-owned titles released back to their creators and some will be moved within the publisher. And those affected are being informed.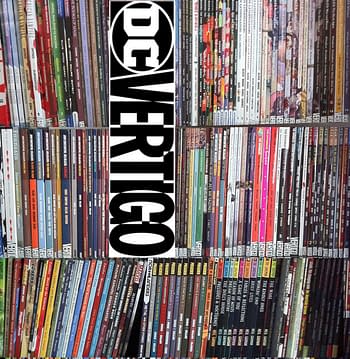 Vertigo was created in 1993 by Senior DC editor Karen Berger as a publishing imprint for DC's stories with more graphic or adult content that could not fit within the restrictions of the Comics Code Authority, thus allowing more creative freedom than DC's main imprint. These comics were free to contain explicit violence, substance and drug abuse, sexuality, nudity, profanity, and other controversial subjects, similar to the content of R-rated films. DC was already publishing titles such as Animal Man, Hellblazer, Sandman, Swamp Thing and Doom Patrol in this fashion, Vertigo provided a banner for these and many more titles to come.
How Vertigo changed things for the better.
Although its initial publications were primarily in the horror and fantasy genres, it has also published works dealing with crime, social commentary, speculative fiction, biography, and other genres, with a mix of company and creator-owned work. It pioneered the now-common publishing model, in which monthly series are periodically comprised into collected editions which are kept in print for bookstore sale.
Vertigo series of note, as well as the above, include Sandman, Preacher, 100 Bullets, Y: The Last Man, Transmetropolitan (after moving there from the sci-fi imprint Helix) and Fables. Several of its publications have been adapted as films including Constantine, and Stardust, as well as TV shows Constantine, iZombie, Lucifer, Preacher, Doom Patrol and Swamp Thing. It has also been used to retrospectively house titles such as Watchmen, A History of Violence and V For Vendetta, all made into movies.
When things started to go south.
Vertigo has suffered a number of blows in recent years. After a proud presentation amongst Warner Bros vice presidents, then-chairman Alan Horn asked why more Vertigo series weren't being turned into TV shows or movies. On being told that this was because many were creator-owned, he demanded changes to the contracts, that saw bankable stars such as Warren Ellis, Garth Ennis, Grant Morrison and Neil Gaiman look elsewhere for new work and better deals. With subsequent contractual changes only making things worse.
As part of the reorganization of DC Comics, the imprint lost the right to use DC Comics-established characters such as Swamp Thing and Doom Patrol – though they kept Hellblazer going for a short while.
The firing of Karen and Shelly.
As part of those reorganizations, DC Comics placed Vertigo under editorial control of Hank Kanalz and then Bob Harras, effectively demoting Vertigo founder and senior editor Karen Berger. who previously reported directly to the publisher and president, Paul Levitz, though there were often issues there. Soon after, she was fired by DC Comics. After a period of gardening leave, she set up Berger Books at Dark Horse, drawing on much of the Vertigo talent she had nurtured at the imprint. DC would also fire her successor Shelly Bond, who would do likewise, setting up Black Crown at IDW. Oversight of Vertigo was placed under Jamie S. Rich, until Mark Doyle became the current senior editor.
Other publishers stepped up their creator-owned game with better deals and greater publicity, including Image Comics, Dark Horse, Oni Press, Boom Studios and more. It has been notable that even a launch title from the likes of Vault and Black Mask can double or triple the launch of a new comic book from Vertigo. There has been talk of a Vertigo taint in the eyes of retailers, which not even the recent Sandman Presents could counter.
The 2018 relaunch that fizzled.
A recent relaunch last year alongside the Sandman titles saw the announcement of Border Town by Eric Esquivel and Ramon Villalobos – cancelled in December after four published and two unpublished issues, after harassment allegations against Esquivel. Second Coming by Mark Russell and Richard Pace – cancelled before its debut over content concerns – finding a new home at Ahoy Comics. Hex Wives by Ben Blacker and Mirka Andolfo – which ended after 6 issues. American Carnage by Bryan Hill and Leandro Fernandez. Goddess Mode by Zoe Quinn and Robbi Rodriguez, which has been getting later on the schedules. High Level by Rob Sheridan and Barnaby Bagenda. And the currently unscheduled Safe Sex by Tina Horn and Mike Dowling. It didn't set the world on fire.
At its peak, it was the very best American comics had to offer. But internal politics within Warners and DC Comics saw them kill the golden goose and for some time now, it has been a zombie itself. Attempts to revive it with Sandman Presents and new titles from prominent names have not succeeded.
What happens now?
It is likely that titles such as Lucifer and the other titles from the Sandman Presents line may continue at DC Comics. And creator-owned titles that DC has given up on may find new homes at other publishers. There are also a number of live TV and movie projects based on Vertigo titles such as Survivors Club that could conceivably keep them being published at DC, for now at least. Sandman books will no doubt continue to come out from the publisher as well as Young Animal books.
And there is still the planned San Diego Comic-Con launch. Will it be repurposed? Changed? Dropped? Or is all of this a lot of bunkum?
If Vertigo goes (#Vertigone?) it will be a sad day for many, not just those employed at Vertigo or with books there. Vertigo was the first brand to successfully sell a line of adult-focused comic books into comic stores and bookshops and created its own Vertigo zombies who would pick up every title, it would take risks but would never losing its focus on commercial appeal. It was the Miramax of comic books, and it kept comic book readers from quitting once they grew out of superheroes – and helped placate those who hadn't grown out of superheroes.
DC Comics representatives declined to comment when approached today. We will run any developments as and when we are made aware of them.
Jude, reset the counter, will you?
---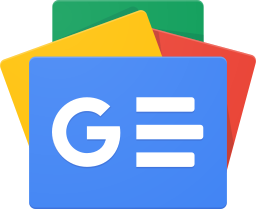 Stay up-to-date and support the site by following Bleeding Cool on Google News today!