All Six Age Of X-Man Spinoff Series Revealed For February
Bleeding Cool already told you that Marvel was to publish these comics as part of Age of X-Men in February. We suggested they may be replacing Uncanny X-Men. Well we know that it will have #11 and #12 in February – but no sign of any more.
But we are getting six five-issue mini-series for Age Of X-Man in the manner of Age Of Apocalypse. And now we know who is doing them and what they look like. Colossus has lost his arm, and Beast, Polaris and Bishop and more are prisoners and Apocalypse… has a hippy cult. Take alook….
The Age of X-Man dawns…and the X-Men cannot stop it.

After the apocalyptic dissolution of the X-Men comes…AGE OF X-MAN!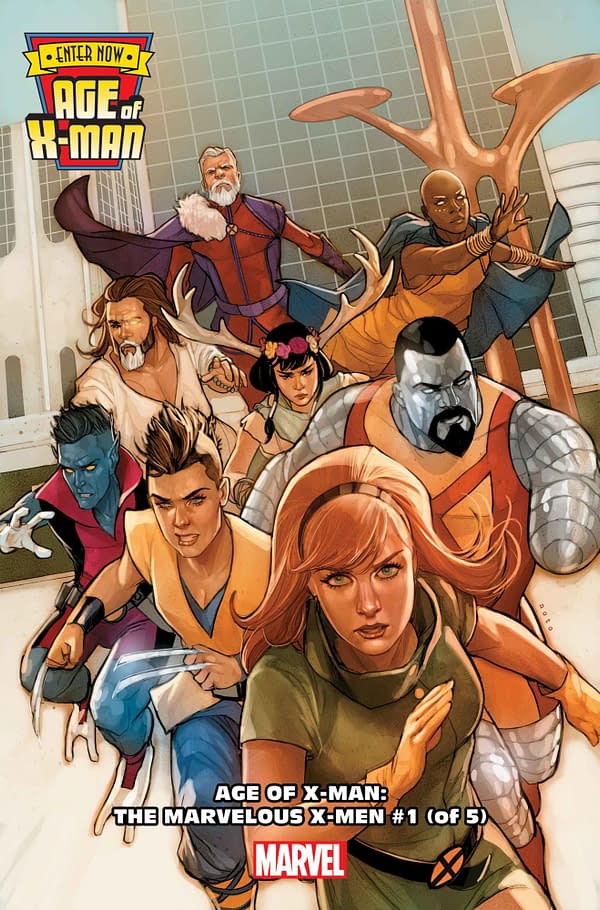 AGE OF X-MAN: THE MARVELOUS X-MEN #1 (of 5)
Written by LONNIE NADLER & ZAC THOMPSON
Art by MARCO FAILLA
Cover by PHIL NOTO
On Sale 2/6/19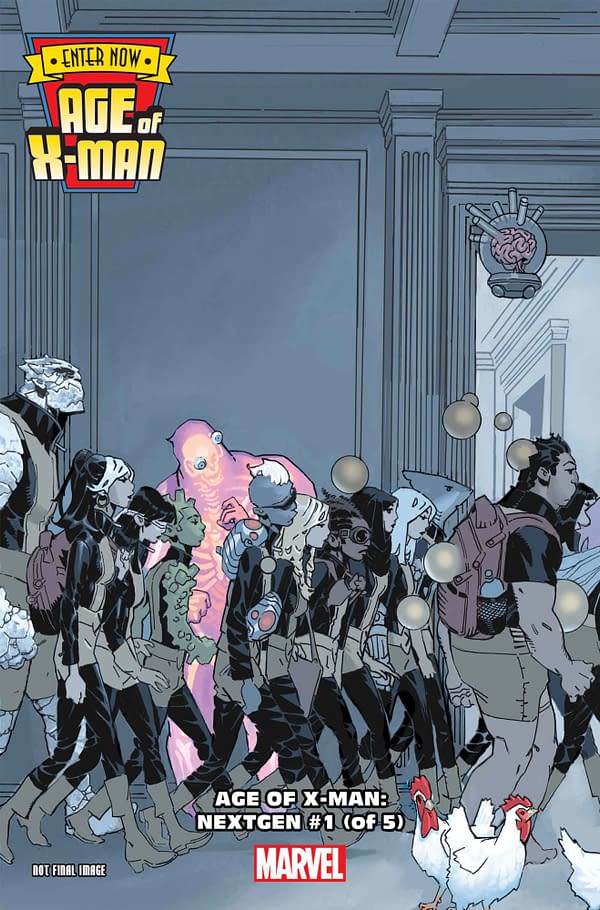 AGE OF X-MAN: NEXTGEN #1 (of 5)
Written by ED BRISSON
Art by MARCUS TO
Cover by CHRIS BACHALO
On Sale 2/13/19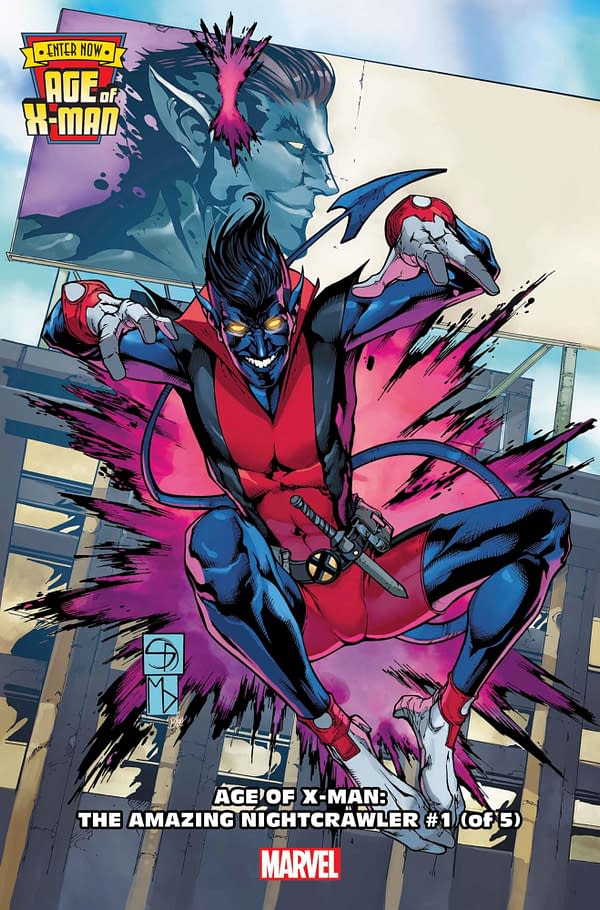 AGE OF X-MAN: THE AMAZING NIGHTCRAWLER #1 (of 5)
Written by SEANAN MCGUIRE
Art by JUAN FRIGERI
Cover by SHANE DAVIS, MICHELLE DELECKI & FEDERICO BLEE
On Sale 2/20/19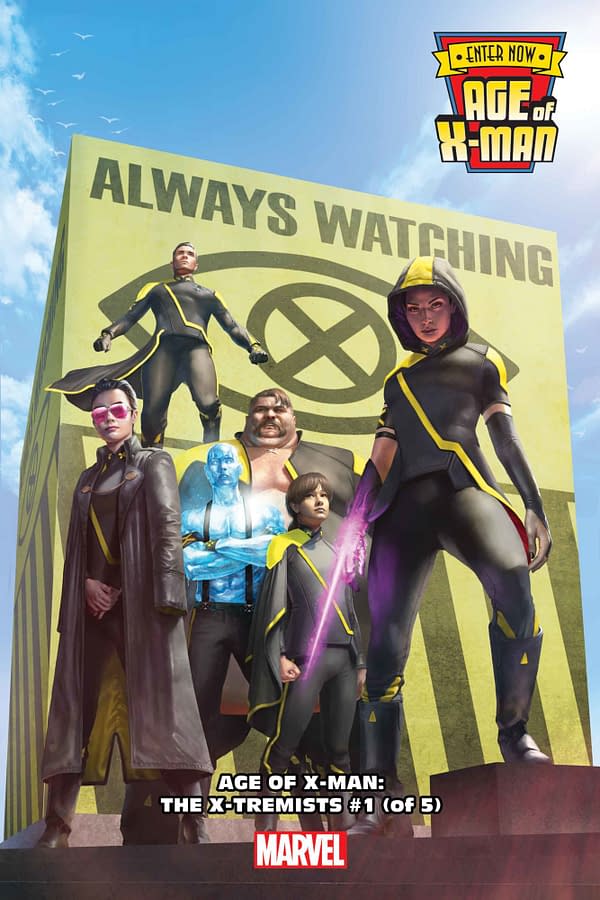 AGE OF X-MAN: THE X-TREMISTS #1 (of 5)
Written by LEAH WILLIAMS
Art by GEORGES JEANTY
Cover by RAHZZAH
On Sale 2/27/19
AGE OF X-MAN: PRISONER X #1 (of 5)
Written by VITA AYALA
Art by GERMAN PERALTA
Cover by PATCH ZIRCHER
On Sale 3/6/19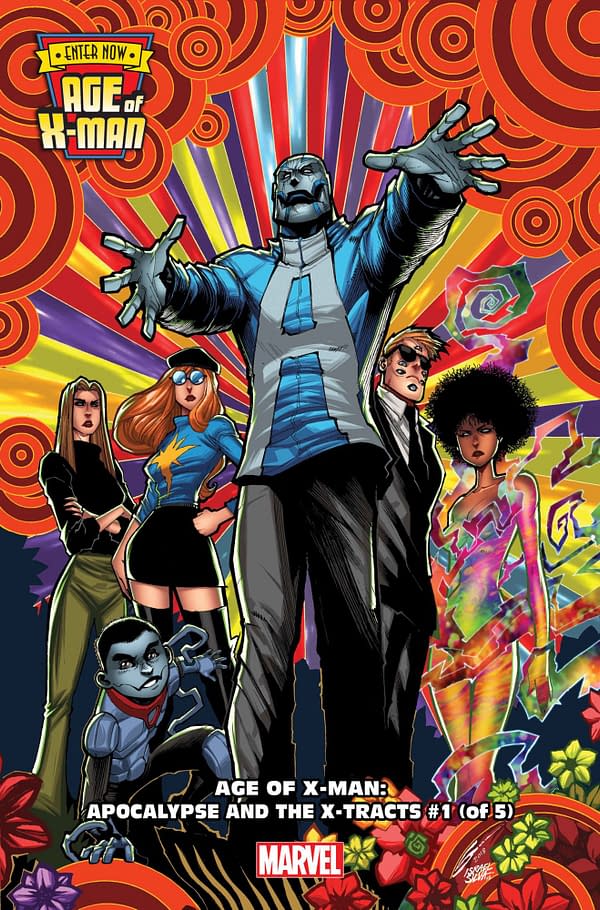 AGE OF X-MAN: APOCALYPSE AND THE X-TRACTS #1 (of 5)
Written by TIM SEELEY
Art by SALVA ESPIN
Cover by GERARDO SANDOVAL
On Sale 3/13/19