Alan Brennert and Jerry Ordway Launch Marvel Snapshots, Curated by Kurt Busiek
A couple of months ago, Bleeding Cool scooped the news about a new series being curated by Alex Ross called Marvel Anthology. That Ross would draw the first episode and would write subsequent issues for others to draw or paint.
Then last month while Kurt Busiek was guesting on the Marvel podcast he talked about the Marvels dramatic podcast series being created for Stitcher, on which he is consulting. And he also talked about his own involvement in the Marvels Anthology series. That he and Ross were co-curating the series which he calls Marvel, which was also the name of Ross' original pitch for the Marvels series, as an anthology series that he could paint and others could draw other stories within in. And that's what Ross now gets to do.
Then there's another new series called The Marvels, "our tagline is anyone, anywhere, anytime. Marvels isn't a team, its a category, it's a noun, if you have superpowers, if you have a costume, if you are an adventurer, you are one of the Marvels.
And he also talked about co-curating Marvel Snapshots, "individual one-shot issues by different creative teams that take the Marvel approach to characters of viewpoints you couldn't have got in the original series, maybe Kamala Khan before the powers seeing Fantastic Four and Avengers and what her human perspective is on the superhuman before she crossed that bridge. Or you could see a Miles Morales Spider-Man adventure from the point of view of one of the supporting characters… I want to do a story about Scott Summers back when he was in the orphanage with his brother Alex and he was having these headaches and his eyes were working weird, but superhero activity was just starting to begin in the Marvel universe he doesn't know he's going to be one of them, what are his thoughts, his perspectives?"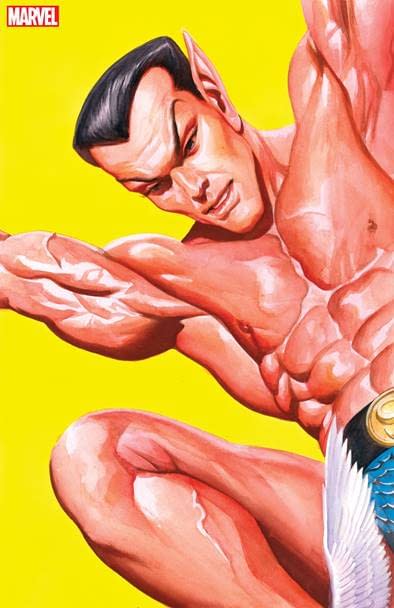 And it is Marvel Snapshots that is happening from Marvel in March. In which, Kurt Busiek will bring together separate creative teams for eight standalone, double-sized comics showcasing Marvel characters from the golden age to today. Like 1994's Marvel series, Marvel Snapshots will be tales told through the eyes of ordinary people, offering insights on the legendary mythos of the Marvel Universe.Marvel Snapshots also reunites Busiek with Marvels co-creator Alex Ross who will be providing the series with covers.
It all begins with Sub-Mariner: Marvel Snapshot #1 when Alan Brennert and artist Jerry Ordway tell a story about Marvel's original antihero: Prince Namor! Set circa World War II, things kick off with a tale featuring Namor, Betty Dean, and the All-Winners Squad–a dream come true for Brennert. "I can honestly say that I enjoyed working on this story more than any comics story I've done in years. I grew up reading (and loving) Marvel's Golden Age heroes in the 1960s, in reprints in FANTASY MASTERPIECES. But I never thought I'd have a shot at writing them–especially the All-Winners Squad!–and I'm grateful to Kurt Busiek and Tom Brevoort for providing me the opportunity, and to Jerry Ordway for bringing it all to glorious life," Brennert says. "I'm enormously proud of 'Reunion' and honored to be the first story published in MARVELS SNAPSHOTS."
Artist Jerry Ordway says "When I was offered this project, I jumped at it, being a big fan of the original MARVELS book by Kurt Busiek and Alex Ross. Getting to draw a Sub-Mariner story set in the 1940s, with appearances by the All-Winners Squad, lets me connect with Marvel's World War II era history, and the work of Subby's creator, Bill Everett," says Ordway. "I've been a Marvel maniac from the age of 10, so this is pretty cool! Alan Brennert wrote a great script which fits neatly into the bigger tapestry that is the Marvel Universe. I'm thrilled to get to play in this sandbox after so many years as an artist."
"The MARVELS SNAPSHOTS books will provide a different perspective on moments throughout Marvel history while also giving a wide range of talent, many of whom are new to Marvel, to play in our sandbox under the expert watch of Kurt Busiek," says Executive Editor Tom Brevoort.
It begins in March, with a new snapshot every month.
SUB-MARINER: MARVELS SNAPSHOT #1
Written by ALAN BRENNERT WITH KURT BUSIEK
Art by JERRY ORDWAY
Cover by ALEX ROSS
---
---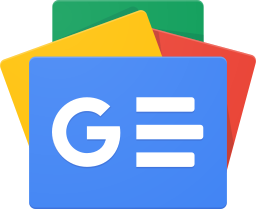 Stay up-to-date and support the site by following Bleeding Cool on Google News today!