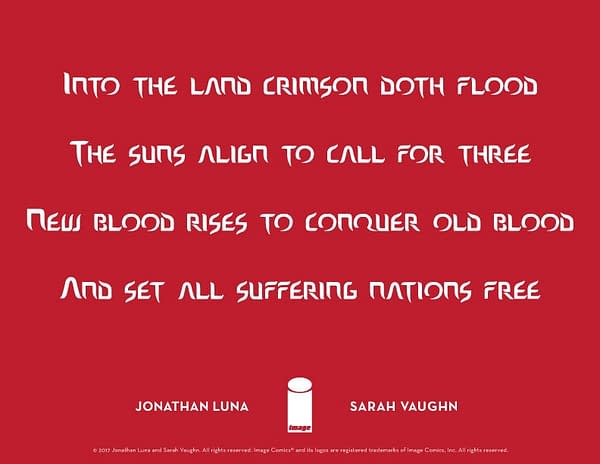 Image Comics teased a new series by Jonathan Luna and Sarah Vaughn on Twitter today. Luna and Vaughan previously published the 15 issue Alex + Ada, about the relationship between a human man and a sentient android woman, and exploring the persecution of androids and the morality of controlling intelligent beings. Alex + Ada ended in 2015, but it looks like Luna and Vaughn will be teaming up on something new.
This new series doesn't look like a sequel (though it's not completely out of the question), and instead seems to have a distinct fantasy vibe. That's about all we know, but we're looking forward to learning more.
— Image Comics (@ImageComics) February 10, 2017
Enjoyed this article? Share it!