All Cyclops Wanted Was A Treehouse (X-Men #1 Spoilers)
Much has been made of Cyclops being involved in a throuple or threesome on Krakoa with Jean Grey and Wolverine. Mostly by Bleeding Cool, to be fair. But is it possible that someone misheard Scott Summers and what he really, really wanted was a treehouse? In today's X-Men #1 by Gerry Duggan (doing his very best Jonathan Hickman impersonation) and the utter gorgeousness of Marvel's premier artist Pepe Larraz, Scott gets his wish.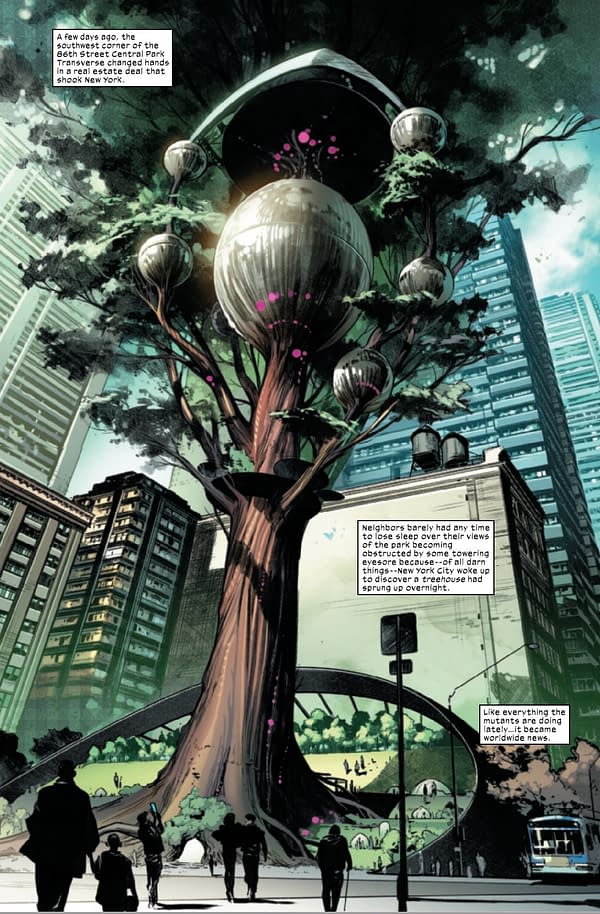 The new New York headquarters of the X-Men, on land bought by Emma Frost and grown by Krakoa overnight. Well, if they can terraform a planet in a few hours, a new HQ in Manhattan should be even easier, though they didn't have to deal with local planning laws on Mars.
And Scott Summers is happy to share his giddiness with Ben Urich.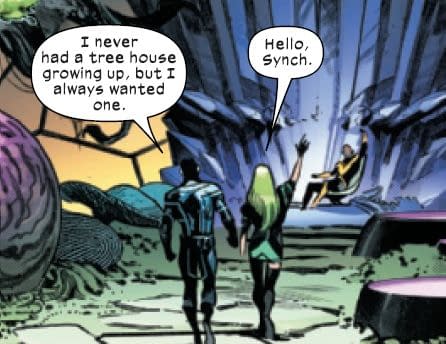 And with Polaris. Of course, this is not actually the first time he's had a treehouse. Remember Uncanny X-Men #495?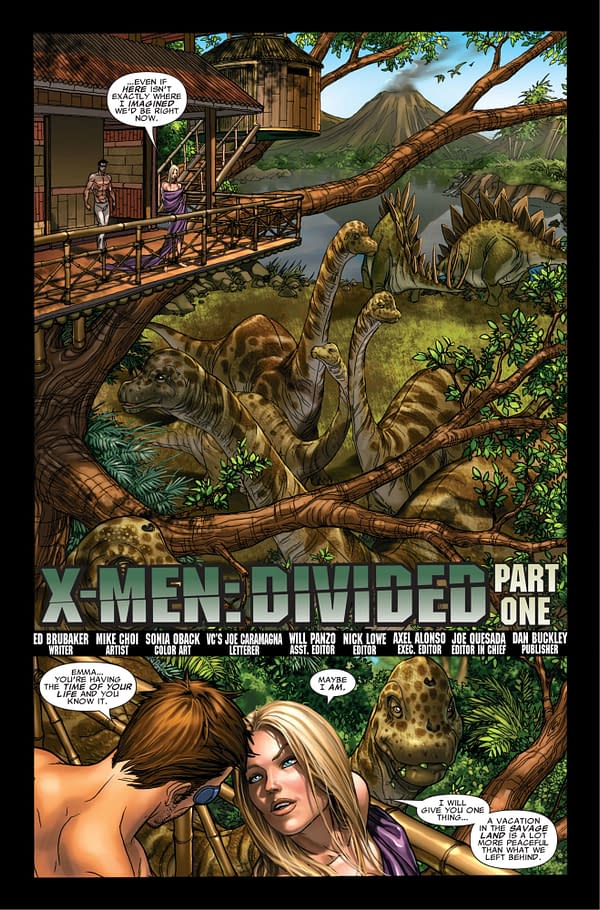 Though maybe his treehouse in the Savage Land is not one he'd want to bring up with Jean Grey. Especially since Emma Frost is partially responsible for this one as well. What will she want for the use of her money?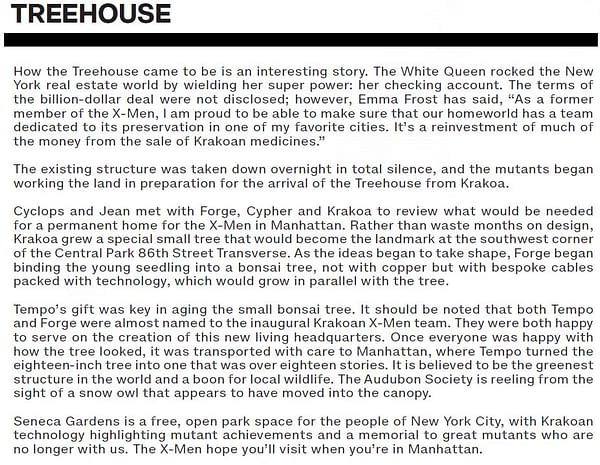 Wolverine over in X-Force has his own issues with vegetation too.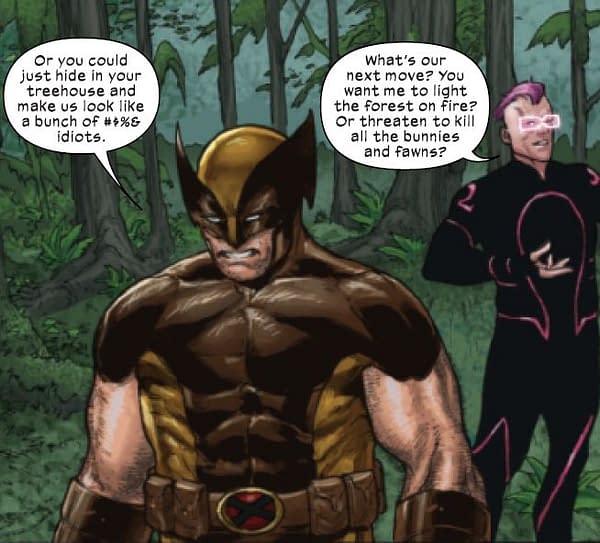 Everyone in Krakoa is obsessed with treehouses today, it seems. And as for that mention of Seneca Gardens? A reference to a parallel of history. And a reminder of what the X-Men comics work as an allegory for.

X-Men #1 is published by Marvel Comics today. There are lots of covers.
X-MEN #1
MARVEL COMICS
MAY210525
(W) Gerry Duggan (A/CA) Pepe Larraz
THESE X-MEN ARE… FEARLESS! The heroes of Krakoa are here to save the planet! Things might be complicated between the nation of Krakoa and the rest of the world, but to the X-MEN, things are simple – you do what's right, you protect those who need protecting and you save the world we all share. Cyclops, Marvel Girl, Sunfire, Rogue, Wolverine, Synch and Polaris are the chosen champions of mutantkind, and they will not shrink from any battle for their home planet. Writer Gerry Duggan (MARAUDERS, DEADPOOL, UNCANNY AVENGERS) reteams with superstar artist Pepe Larraz (HOUSE OF X, X OF SWORDS, UNCANNY AVENGERS) to chart the course of the X-Men in a world of the Reign of X! Rated T+In Shops: Jul 07, 2021 SRP: $4.99