It can be a little peculiar when events of the day seem to directly mirror the events in that week's comic books, despite them having been created months before. And then reality seems to hold a mirror up to art. Whether that was images of destruction of the World Trade Centre just before the events of 9/11, Wonder Woman comics featuring the phrase The Death Of Diana just as Princess Diana was killed, or even Viz Comics' Baxter Basics accurately mirroring that week's scandal involving our now Prime Minister, Boris Johnson.
Even recent Lois Lane storylines with her being banned by the White House Press Briefings were written before something similar happened to CNN's Jim Acosta.
Lois Lane is also the lead in the current Event Leviathan comic from Brian Bendis and Alex Maleev. As the most dangerous womn on Earth, going up against whoever may be suspected of being the head of the new organisation Leviathan, that has taken down all the major spy and espionage groups in the world, replacing them with itself.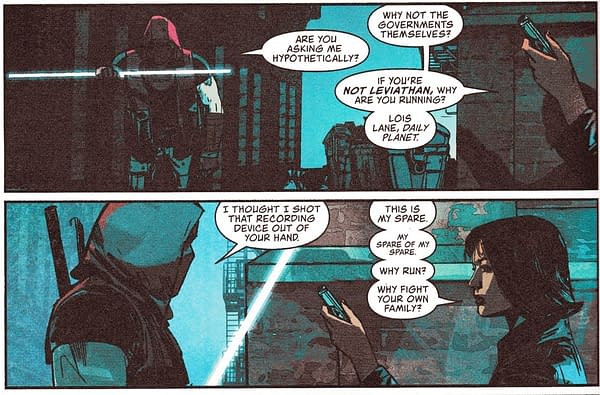 But no, not Red Hood. We knew it was not Red Hood. Although understand that internally at DC Comics, it was once suggested…
But no. The actual Leviathan targets Amanda Waller, formerly of the Suicide Squad. And seems to have something on her…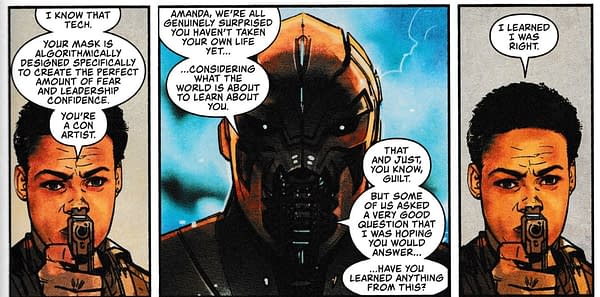 Suggesting that she is expected to commit suicide once the world learns the truth about her. And happening the week that Jeffrey Epstein committed suicide (possibly) as the world learned more about him.
What could Leviathan be holding on Amanda Waller that is Epstein-level bad? And would she really kill herself before Prince Andrew got his hands on her?
EVENT LEVIATHAN #3 (OF 6)
(W) Brian Michael Bendis (A/CA) Alex Maleev
From the award-winning team of writer Brian Michael Bendis and artist Alex Maleev, it's DC's biggest whodunit in years! The world's greatest detectives-Batman, Green Arrow, Lois Lane, Plastic Man, the Question and Martian Manhunter-have gathered to solve the mystery behind the true identity of Leviathan's leaders and the destruction of the world's top intelligence agencies! Red Hood is their leading suspect-and he is on the loose! Plus, the Silencer takes her shot! This mystery will unleash a new evil on the DC Universe!In Shops: Aug 14, 2019
SRP: $3.99
Enjoyed this article? Share it!