Posted in: Comics | Tagged: Comics, entertainment, Raul Allen, robert venditti, valiant, Wrath of the Eternal Warrior
---
An Advanced Look At Wrath Of The Eternal Warrior #7 – Labyrinth
We have an advanced look at a new story arc coming up in Wrath of the Eternal Warrior #7. Labyrinth is a jumping on point for the series by Robert Venditti and Raul Allen that comes out on May 18th.
Gilad Anni-Padda has escaped the depths of Hell…but has he stumbled into a place far worse? Imprisoned in the most impenetrable deathtrap ever conceived, the Eternal Warrior's escape rests in a tour of agony, anguish, and affliction designed to break his body, torment his mind…and reveal, at long last, the time-lost secret of his immortality!

Across six millennia, Gilad Anni-Padda – an immortal warrior sworn to forever serve the Earth – has felled zealots and madmen, emperors and tyrants in the course of his duty. But nothing he's faced yet can prepare him to run the "LABYRINTH" – a miles-long maze of horrors specifically designed to undermine his every strength, enhance his every weakness…and to send him screaming into the darkness of death at every turn. But what kind of brilliant-but-twisted psyche could have possibly conceived such a monument to terror…and for how many centuries have they plotted to break the mind and body of history's most formidable soldier?

The answer lies at the heart of the "LABYRINTH" itself…and as Gilad endures a gauntlet of cutting-edge technology and sharpened steel, he'll soon discover why the merciless figure known only as The Dying One has singled the Eternal Warrior out for the ultimate deathtrap.
Valiant will be shipping this issue with covers by Raul Allen (Hawkeye), Pere Perez (Archer & Armstrong), Juan Jose Ryp (Ninjak), Khari Evans (Harbinger), and Dave Bullock (The Rocketeer at War).
---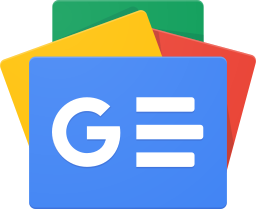 Stay up-to-date and support the site by following Bleeding Cool on Google News today!