Our First [Proper] Look at "Apex Lex" Luthor in DC's Year of The Villain
Once upon a time, he was just a silhouette. Now Apex Lex, the new form of Lex Luthor, reborn and resurrected from the dead by Perpetua as part of DC's Year of The Villain, in a human/Martian body and going around making offers to the villains of the DC Universe, sharing his wealth and technology to make them the best bad guys they can be.
Previously we had seen him in glimpses. The silhouette on the cover of Justice League #28, and the storyline being written by Scott Snyder and James Tynion.
The Apex Predator rises! Justice-Doom War is coming! This is the culmination of the Legion of Doom's master plan, and they will take the Justice League to far-out places they may never return from…and do things the DC Universe may never recover from.
The central figure making The Offer.
And then in DC's Year Of The Villan at the hands of the creator of the entire DC Multiverse, Perpetua.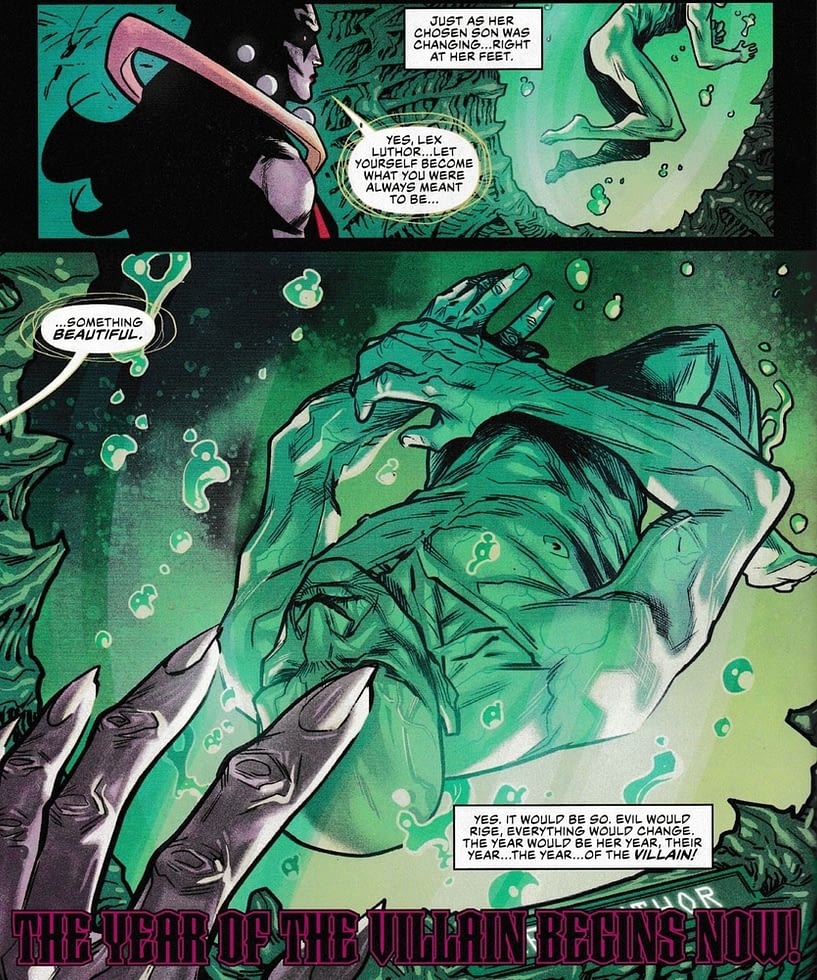 We have recently seen Luthor's revealed childhood meeting a young, imprisoned J'onn J'onzz, Martian Manhunter and the forgotten bond between the two. It looks like that will be even closer, as Luthor is reborn…

As a Martian/human hybrid, confirmed in the comic's back matter. Hence those big red eyes.
But now you get to see the man, the monster, on the August DC's Year Of The Villain covers for August Bleeding Cool leaked earlier today. With the hood…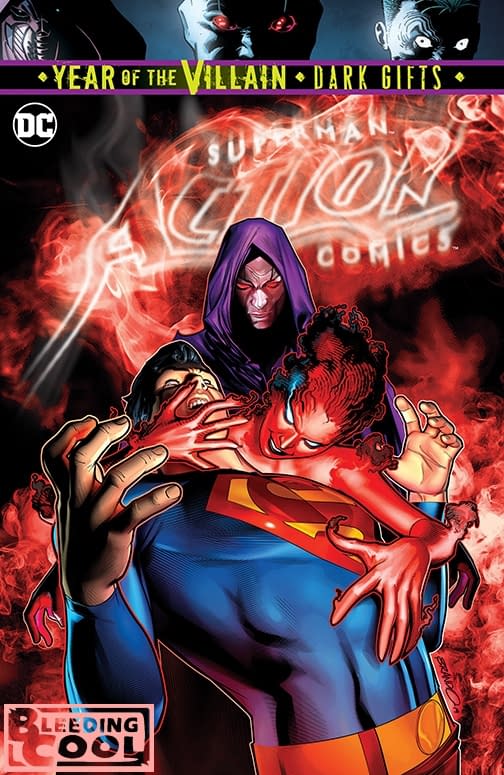 And without…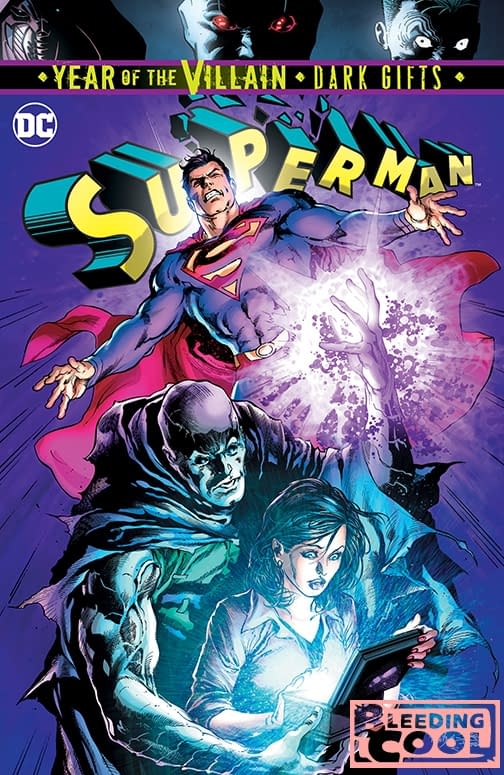 Anyone for cosplay?