Aquaman #34 Review: An Origin Story for a Memorable Villain?
Aquaman and the Undercurrent have brought down the Crown of Thornes, but the regime of King Corum Rath is not over. Rath intends to retaliate, and we are granted a look into his childhood and the events that made Rath the man he is now. Plus, we see how his rule is being challenged from within his circle of supposed allies. This is the story of King Rath.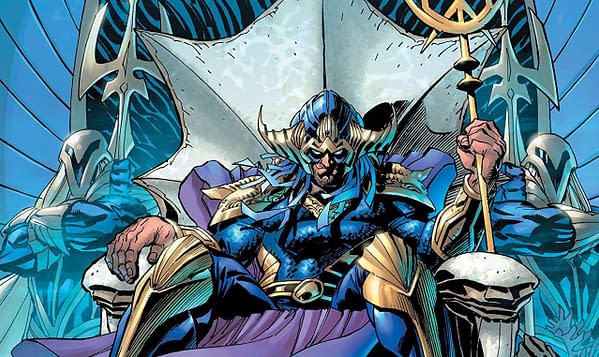 Corum Rath has a lot of potential to be a memorable Aquaman rogue given the right amount of fleshing out and contextualizing, and Aquaman #34 takes the first steps in accomplishing that. Rath was already compelling given the real-world analogues to his style of thinking and politics. However, those are just ideas; a character needs to be more than just an allegory to go down as a memorable comic book supervillain.
In this issue, we see what shaped the man, where his thinking comes from, and why he wants to rule Atlantis. It's told from his perspective, and we see what he values, moments of genuine sympathy towards others, and how far he's willing to go to accomplish his goals.
The book takes a darker turn towards the end which implies this grand arc is likely far from over. However, it's also just the adrenaline shot this book needs to keep this war between Arthur and Rath compelling. It left me interested in where this story may yet go.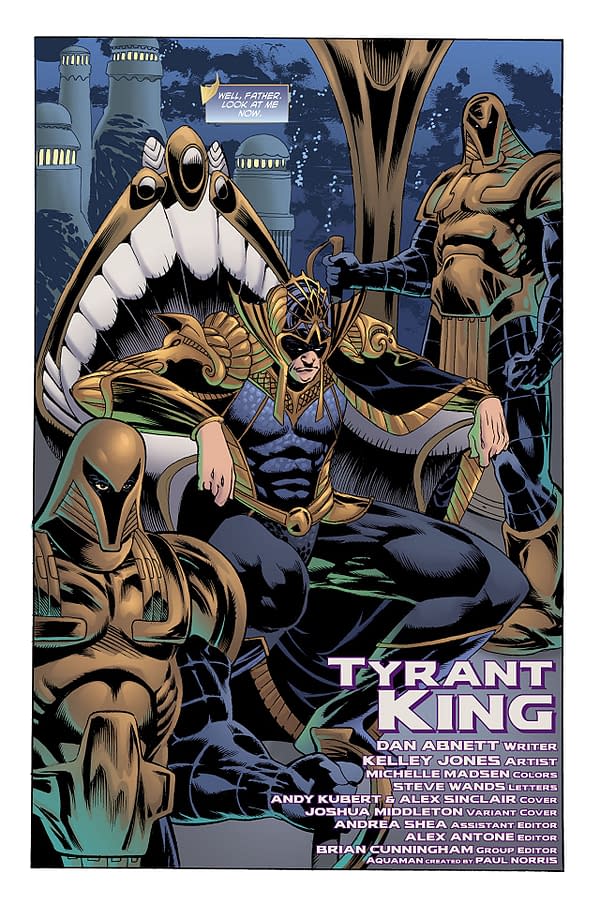 Kelley Jones plies his art to this book, replacing Riccardo Federici. Jones is a veteran of course, and it shows. The world looks normal and yet off at times. Shadows and forced perspectives give the world an ominous feeling, and it fits perfectly for the cruel King Rath. Michelle Madsen's dark and restrained color palette plays off this aesthetic very well, and the comic has an impressively cohesive visual identity.
Aquaman #34 is the deepest look into Corum Rath's identity we've had so far. It's a good start in making him a villain worth remembering. He's not yet on the level of Black Manta or Ocean Master, but it's a start. Hopefully Dan Abnett will be able to seal the deal on this character. In any case, this issue is recommended, and you should certainly check it out.