Archie's Red Circle Superheroes To Return, For Grown Ups, In November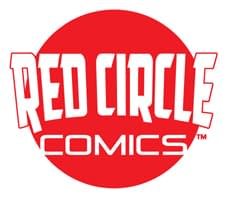 Archie Comics have had a number of attempts to revive and republish the Red Circle line of superhero comic books with less than stellar results. Beginning with the Shield created in 1939 for Pep Comics, The Black Hood and The Wizard, were relaunched in the sixties following DC Comics superhero revival, introducing The Fly and The Jaguar, before forming the Mighty Crusaders, before being consolidated as the Red Circle line in the eighties.
DC Comics licensed the line as Impact Comics in the early nineties and ten years later tried again to integrate them into the DC Universe with JMS, but again, nothing took.
In 2011, Archie announced a new all-digital comics line with the New Crusaders, which also faded away.
Currently Archie has had more success with their revival of The Fox character from Mark Waid and Dean Haspiel, with a little more adult appeal. And though that series is concluded with an appearance from The Shield, Haspiel has talked about returning for a new series.
Well, according to Archie reps and attending retailers at the Diamond Retailer Summit at Las Vegas this weekend, in November, the Red Circle characters will come back en masse, and not for all ages. They will be more mature-themed and aimed, like the new Sabrina The Teenage Witch comic, at the audience that Afterlife With Archie has picked up…
We reckon The Shield could well be part of that. As well as The Fox: Fox Hunt…