Ball & Chain $52 on eBay Over Scott Lobdell/Dwayne Johnson/Emily Blunt
Yesterday, Deadline got the word that Dwayne Johnson and Emily Blunt have been shipping around a new movie based on Scott Lobdell, Ale Garza and Richard Bennett's creator-owned comic Ball & Chain, published by DC Comics/Wildstorm/Homage in 1999. The comic had previously been set up as a Syfy TV movie that was never filmed and also as pilot for Fox starring Kayla Blake, Dan Cortese, and Myndy Crist that never aired. The new project will be written by The Big Sick co-writer Emily V. Gordon.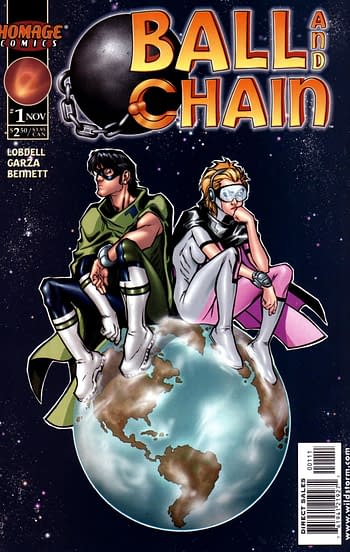 Ball And Chain was a superhero comedy in which a Mr. and Mrs. Smith, a couple struggling in their marriage, get superpowers that only work when they're together. Hilarity ensued. Deadline says that the project championed by Johnson and Blunt who would star in the movie is most likely to go to Netflix but that no deals have yet been done. This is, however, another one of the big comic book multimedia deals I have heard about being signed off by bored lawyers, agents and studios during lockdown.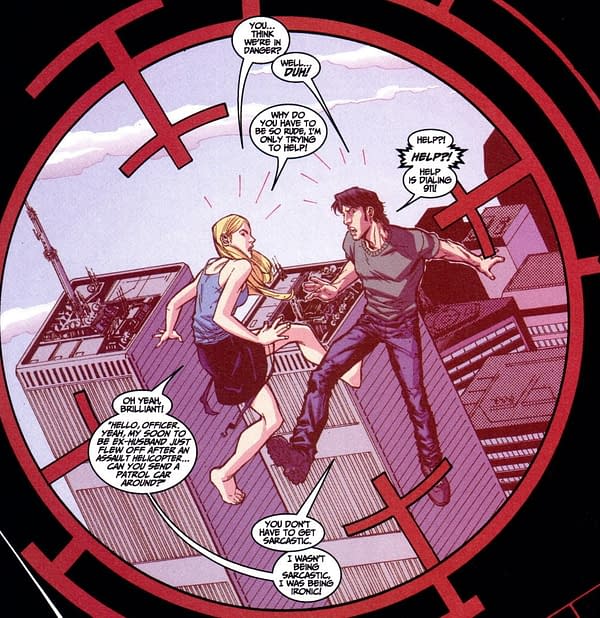 Sales of the original comic book series were brisk last night on eBay. No one had bought a copy of Ball And Chain on eBay in weeks. when they did they paid a dollar an issue or less. Then last night all cover price-or-less copies were instantly bought. One auction for the full four-issue mini-series began on the 28th of April and had no bids up until yesterday. Someone bid$3 at 10am PT, and then nothing until the announcement after 6.50pm PT. There have been 25 bids since. It currently sits at $52 for four issues. Over a day to go – will it hit three figures?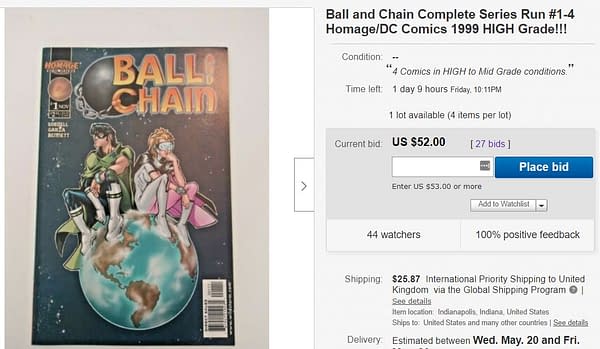 With Scott Lobdell adding Ball And Chain to Happy Death Day, Mosaic, Chasing Alice, Critters and Man Of The House in his film franchise collection, and his suggestion that he may be dropping off Red Hood: Outlaw, could Scott have a LobdellWorld/Lobdell House/America's Best Lobdell imprint in mind somewhere?