How Barack Obama Wrote a Batman Comic With Jim Lee, on Sale at Walmart
Former President Barack Obama is a big comic book fan. A particular admirer of Conan and Spider-Man comic books in his youth, it was for that reason – and that testimony – that Marvel Comics put him in their Spider-Man comic books when he was inaugurated, creating a classic collector's item in the process.
Could similar happen with Our Fighting Forces #1? Currently only available in Walmart stores, though coming to comic book stores later in May, it features a lead story by Sal Giunta and Brad Meltzer with art by DC publisher Jim Lee, Scott Williams, and Alex Sinclair.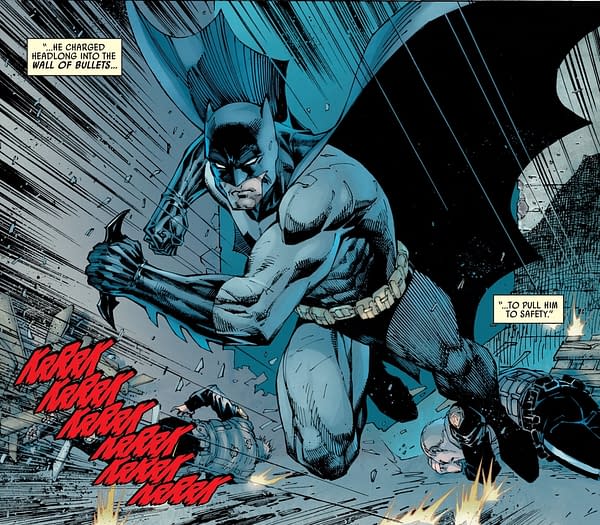 The short story tells a particularly heroic Batman tale, with Batman engaging in a street-level confrontation. It involves Gotham City PD and a bunch of terrorists in clown makeup who have kidnapped Jim Gordon.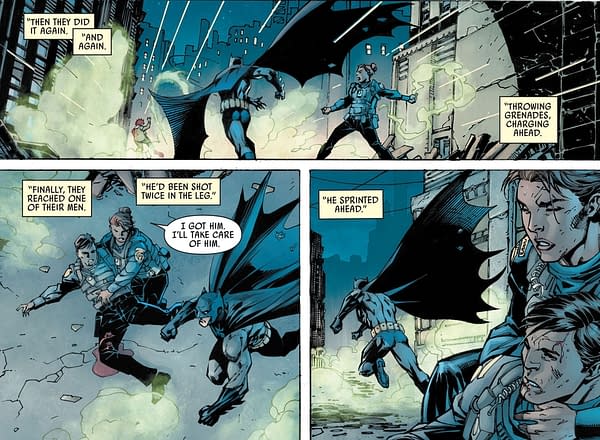 The comic is narrated, showing the various attempts that Batman and the police make to seize back the situation, rescue Gordon and their injured compatriots. We see them continually seizing tactical advantage and eventually beating the odds to win the day, though at a high and human cost.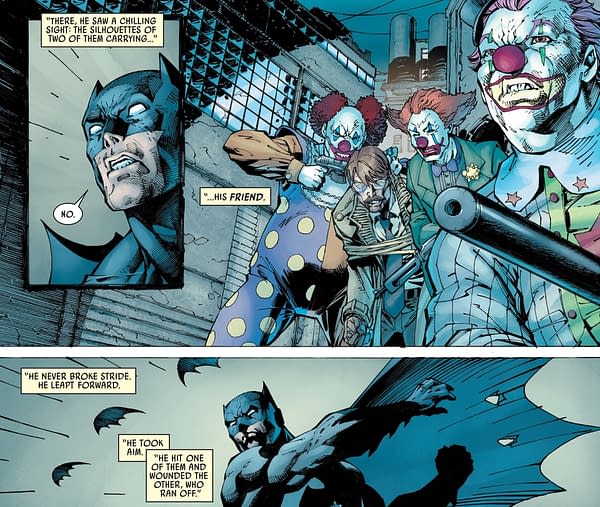 The comic then pulls back to reveal that this is actually a story about the only living Medal of Honour recipient Sal Giunta. It describes an authentic military operation in Afghanistan.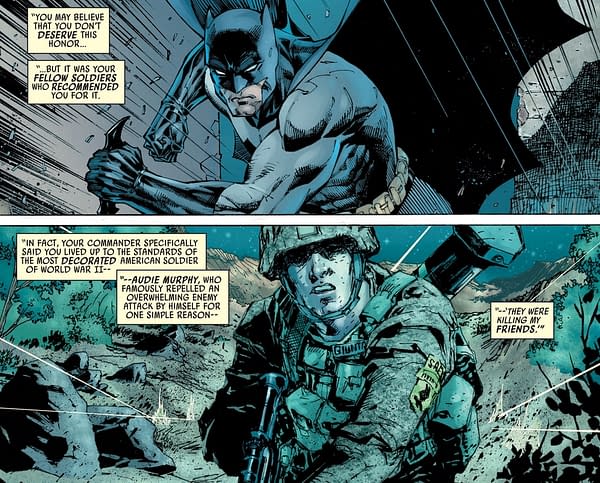 The narration, while playing out over a Batman story, is actually the narration received by Giunta describing his own actions when he was presented with the Medal Of Honour by Barack Obama. This scene is praised in the comic book itself.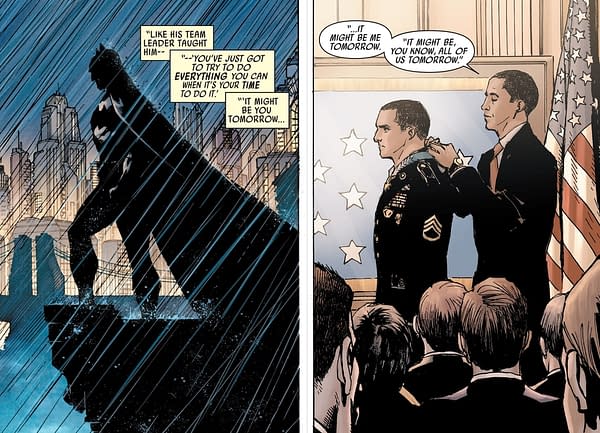 The words that run through the story were adapted from Barack Obama's own, or at the very least, those of his speechwriters, by conventional always attributed to the politician who reads them. You can watch him read some of those words below.
To Barack Obama's Credit
This means, even though he is not credited in the indicia, 95% of the words in this comic were those of Barack Obama. So while Marvel Comics may have got Obama to appear in one of their comics, DC managed to get Obama to write one of theirs. Game set and match.
The comic was released as part of DC Comics' Digital First series after it was published in Our Fighting Forces #1 and can be bought and read right now. It is also intended to come to comic book stores by Diamond Comic Distributors on May 27th and from UCS and Lunar on May 26th. The print version can be found for $5 in most Walmarts right now, but copies have sold on eBay for up to $25. In comparison, a copy of Spider-Man comic that he appeared in just sold for almost $200.