Posted in: Batman, Comics, DC Comics | Tagged: Batman, catwoman, dawn of dc, dc comics, Showdown, wondercon
---
Batman/Catwoman Crossover "Showdown" For Dawn Of DC
Batman and Catwoman will crossover for "Showdown" by Chip Zdarsky, Tini Howard, Jorge Jimenez and Nico Leon. from DC Comics.
---
This may be announced at WonderCon this weekend, but it hasn't been announced yet. That is, of course, what Bleeding Cool is for. DC Comics will be crossing over the current Batman and Catwoman ongoing titles into a new crossover being dubbed "Showdown". Written by series writers Chip Zdarsky and Tini Howard, and drawn by series artist Jorge Jimenez (returning after a break to draw Netflix's Nemesis Reloaded) and Nico Leon. And for all you Doubting Thomas Waynes out there, we have the proof.
And this cover suggests that Batman and Catwoman will not be on the same side. Quite a gash across his chest, don't you think? Here are the DC Comics June 2023 solicits for both titles in case you can see where this is going…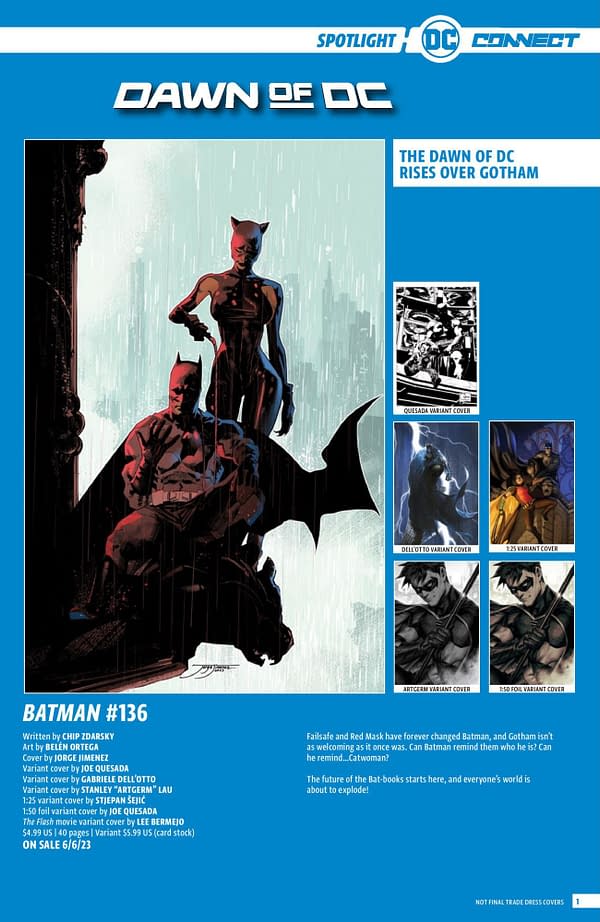 BATMAN #136
Written by CHIP ZDARSKY
Art by BELEN ORTEGA
Cover by JORGE JIMENEZ
Variant cover by JOE QUESADA
Variant cover by GABRIELE DELL'OTTO
Variant cover by STANLEY "ARTGERM" LAU
1:25 variant cover by STJEPAN ŠEJIĆ
1:50 foil variant cover by JOE QUESADA
The Flash movie variant cover by LEE BERMEJO
$4.99 US | 40 pages | Variant $5.99 US (card stock)
ON SALE 6/6/23
Failsafe and Red Mask have forever changed Batman, and Gotham isn't as welcoming as it once was. Can Batman remind them who he is? Can he remind…Catwoman? The future of the Bat-books starts here, and everyone's world is about to explode!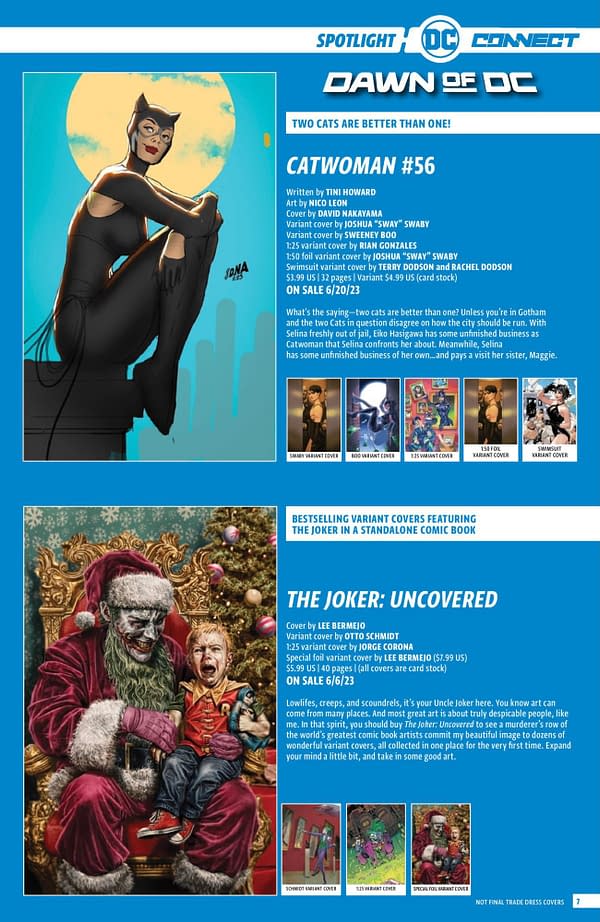 CATWOMAN #56
Written by TINI HOWARD
Art by NICO LEON
Cover by DAVID NAKAYAMA
Variant cover by JOSHUA "SWAY" SWABY
Variant cover by SWEENEY BOO
1:25 variant cover by RIAN GONZALES
1:50 foil variant cover by JOSHUA "SWAY" SWABY
Swimsuit variant cover by TERRY DODSON and RACHEL DODSON
$3.99 US | 32 pages | Variant $4.99 US (card stock)
ON SALE 6/20/23
What's the saying—two cats are better than one? Unless you're in Gotham and the two Cats in question disagree on how the city should be run. With Selina freshly out of jail, Eiko Hasigawa has some unfinished business as Catwoman that Selina confronts her about. Meanwhile, Selina has some unfinished business of her own…and pays a visit her sister, Maggie.
---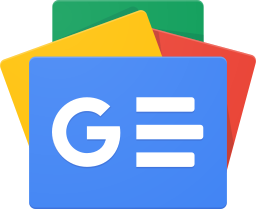 Stay up-to-date and support the site by following Bleeding Cool on Google News today!