In the spring, DC Comics is moving from New York to Burbank. It will be a traumatic change for many, those who choose to stay with the company and those who choose to stay in New York.
Well, today's Batman Eternal seems to be setting the groundwork to make it easier. Since Gotham has always been a stand-in for New York… The commute, the pollution, the gun crime, the police, the explosions, who wouldn't want to move to sunny Burbank. In fact it's a question why anyone stays in Gotham at all? Maybe it's just tradition… …and that four generations does rather speak to Batman editor and famed New Yorker Mark Doyle who has now decided to make the move west.
Even New 52: World End is also getting in on the dangers today, without any allegorical city getting in the way….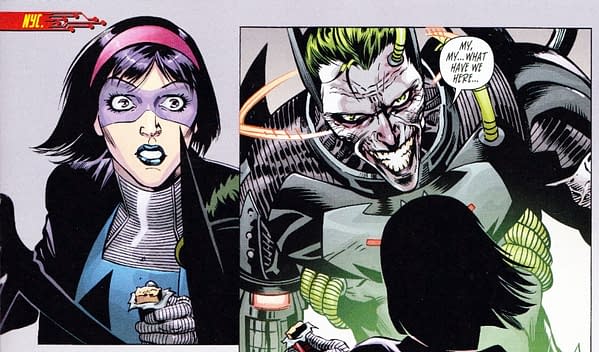 Comics courtesy of Orbital Comics, London, currently planning a release even for the twelve year old comic book creator, Orson, The Adventures Of Hal Dekenzin on January 10th.
Enjoyed this article? Share it!