Batman Snoops Through Rorschach's Journal In Doomsday Clock NYCC Artwork
DC Comics has made the shocking revelation… that they will make shocking revelations about Doomsday Clock at New York Comic Con in October.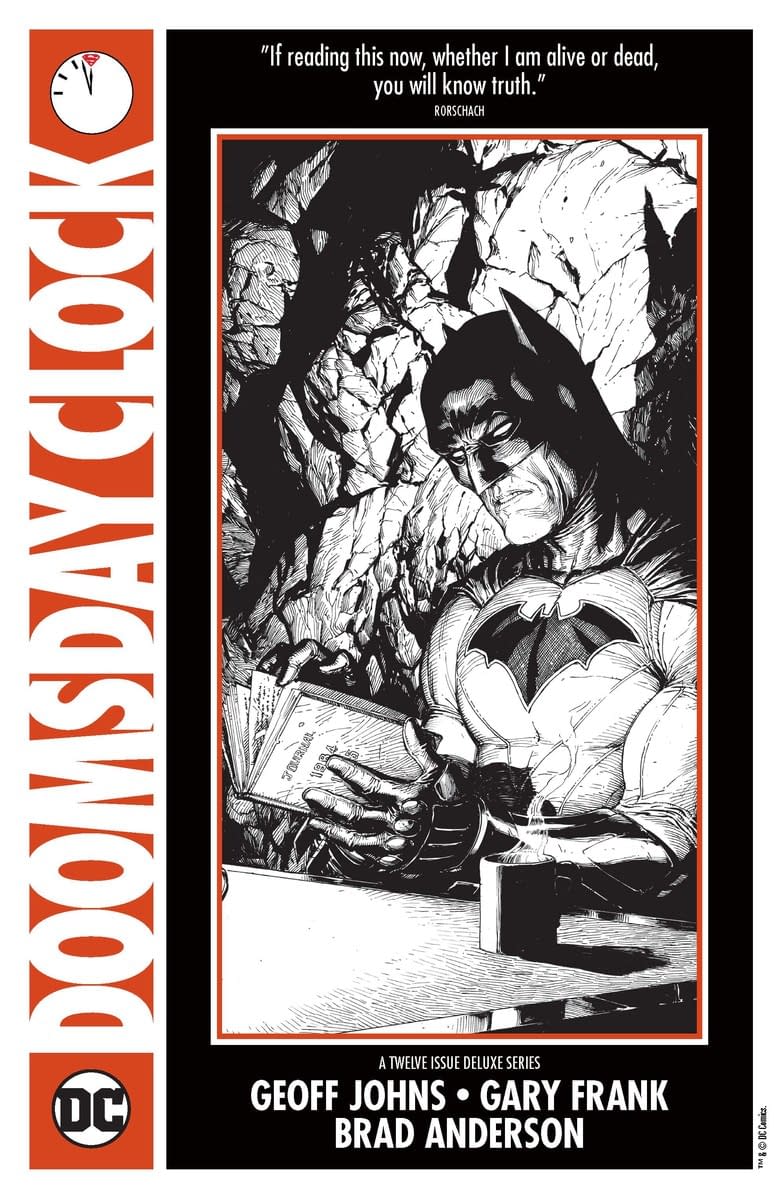 DC is holding a Doomsday Clock panel at 6PM on Friday, October 6. At the panel, Geoff "Jeff" Johns will reveal the first few pages of Doomsday Clock #1 and "lead an in-depth discussion on how it all began, starting with his acclaimed DC UNIVERSE: REBIRTH one-shot and leading to DOOMSDAY CLOCK this November," according to a press release. Additionally, attendees will get some EXCLUSIVE Doomsday Clock schwag.
In a press release announcing the panel, DC shared some new artwork (pictured above) showing Batman reading Rorschach's journal. Batman, don't you know it's impolite to read someone else's diary? He's such a jerk.
Doomsday Clock #1 hits stores on November 22.