Batman/Superman Creates Marvel's Watcher For DC's Infinity Frontier
The Batman/Superman storyline has been telling a very entertaining meta-narrative of competing realities, with stories of different Supermen and Batmen told as reels of cinematic film that dovetail together in some of the more extraordinary flights of narrative fantasy drawn by Ivan Reis, as realities collide, wrap around and tear through each other. I presume that Marvel Studios is taking notes. Auter.IO, as a manufacturer or at least archivist of a variety of realities, playing out for his amusement.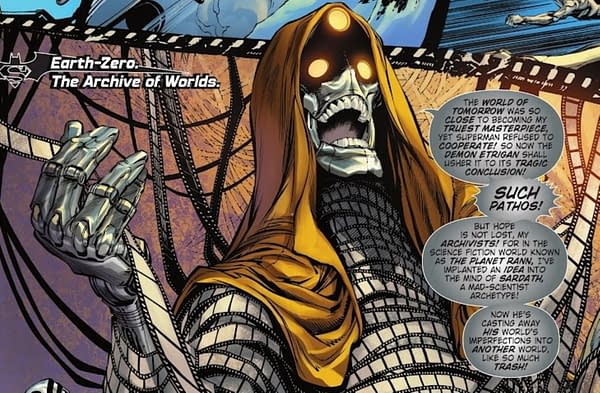 With Auter.IO seen as a god by his creations in Batman/Superman #16, out today from DC Comics. Well, some of his creations, at any road.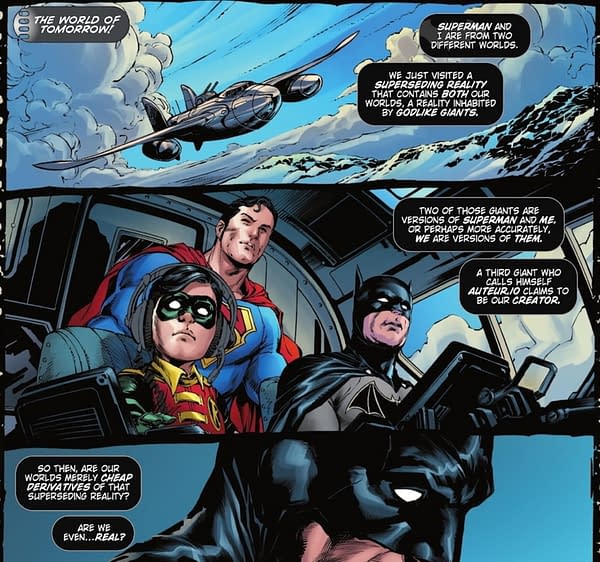 With plenty of metacommentaries of comic creations to their author, as written by Gene Luen Yang. And yes, you can probably blame Grant Morrison and Bryan Talbot for all this kind of thing.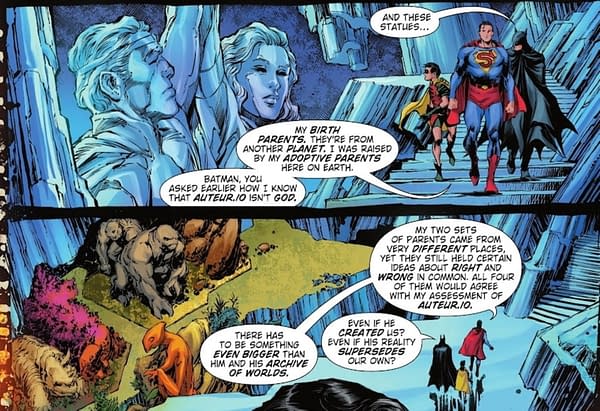 And their revelations that Auter.IO is not the be all and end all, leads Auter.IO to come to his own conclusions, and a change in attitude,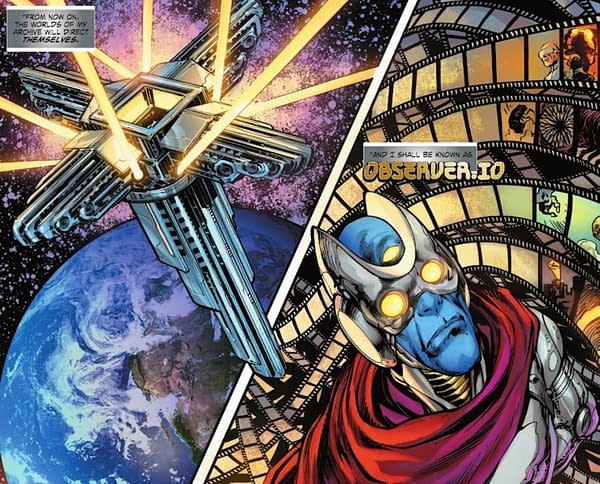 Basically we have a Watcher for the DC Omniverse, pledging a policy of non-interference. Of course, his pledges mean nothing if there are others who might take advantage of his archive of realities and interfere themselves.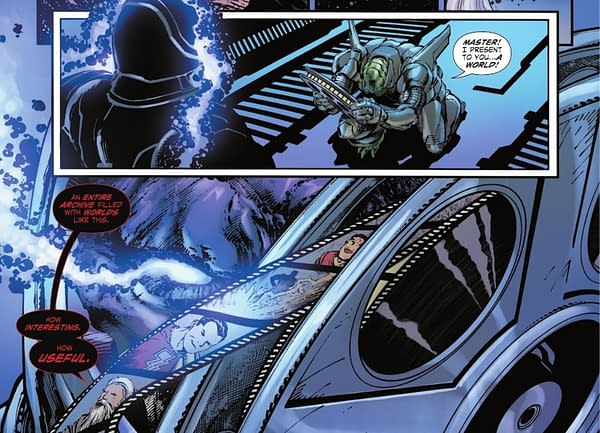 And with that, Batman/Superman dives straight into Infinite Frontier, with Darkseid of Earth Omega taking a keen interest in its future. Might be worth revisiting the rest of the series to see if it may have direction as to what else is coming…
BATMAN SUPERMAN #21 CVR A RODOLFO MIGLIARI
(W) Gene Luen Yang (A) Ivan Reis (CA) Rodolfo Migliari
The dimension-shattering Archive of Worlds saga ends here—and reverberations from this titanic tale last long after the dust settles! As the Dark Knight and the Man of Steel work to halt the villainous Auteur.io's plan here on Earth-0, the Batman and Superman of their respective archive worlds must team up with Alanna of Rann and El Diablo himself to save what's left of their homes. Etrigan and his demon hordes rain Armageddon down on their pocket universes—and the fate of the World of Tomorrow and the World of the Knight hang in the balance! Retail: $3.99 In-Store Date: 08/24/2021