Batwoman #17 Review: A Positive Turn for Kate Kane
[rwp-review-recap id="0"]
Batwoman is back to policing the streets of Gotham with the help of Julia and a recovering Beth. Batman has the team working cold cases, and she is putting her best foot forward despite Bruce's anger towards her. Meanwhile, Detective Renee Montoya is dealing with clockwork drug dealers running through the street with a new product. It's not long before Batwoman lends a hand.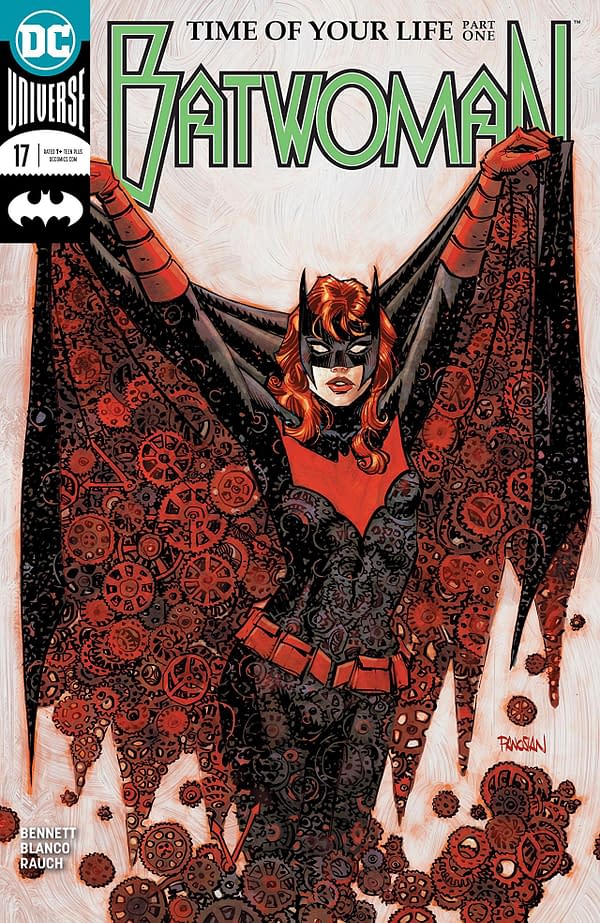 Batwoman #17 represents a change of pace and tone for the book in addition to the lead character. The pacing is quicker, the dialogue has more flourish, and the threat is more cartoonish and strange. It's interesting seeing this drastic a transformation in a Big Two book without a drastic creative team change.
I was a bit turned off to the flourished dialogue at first, but it strangely fits this new Kate Kane and Batwoman. It's cute and funny too, and it shows the kind of Batwoman which Kate is trying to become.
Much of the comic is Kate reconnecting with Renee Montoya, and that's a pretty endearing portion of the comic too. I'm left genuinely wanting to see them work it out.
Beth is a lovable new addition to the Batwoman team too. It's a strange alteration for a few reasons, but I want to see this rehabilitation stick.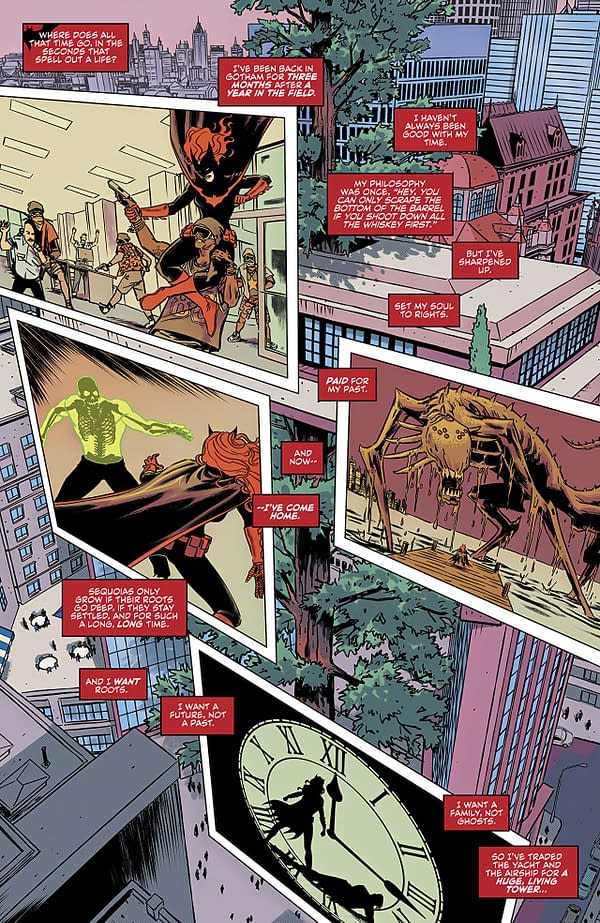 Fernando Blanco's artwork continues to be a unique perk to this book. His work looks a bit different in the generally brighter lighting of this issue, but it still adds a nice bit of personality with its detail and ability to convey expression. It looks great, and it's aided greatly by the heavily contrasting color work of John Rauch, who balances the comic with bright white against deep red and dark black.
Batwoman #17 is another great issue of the better Bat of Gotham. The book takes a drastic turn here, laying out a new future for Kate Kane and her crew. It's fun, endearing, and compelling. Blanco and Rauch turn in more great work here too. This one earns a recommendation. Check it out.
[rwp-review-ratings id="0"]
[rwp-review-form id="0"]