Here we are, another frenzied Free Comic Book Day behind us… oh, wait! You missed it? Oh, wow. There were some really cool comics available, completely free. I'm afraid you've missed the free part, but I'm going to help you track down the cool comics you might have missed.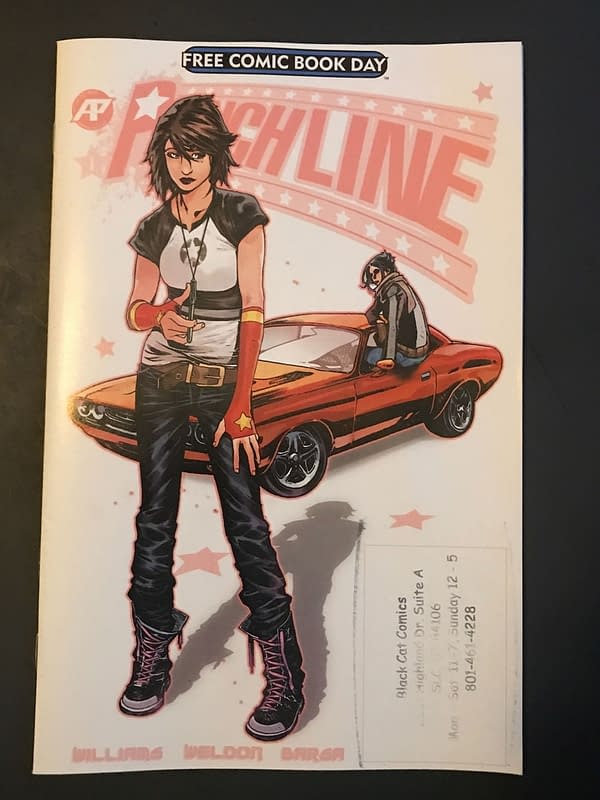 Punchline is a pretty slick superhero comic from writer Bill Williams and artist Mathew Weldon. One of the things I honestly love about Free Comic Book Day is how you can find cool new titles that you might not have seen otherwise.
Punchline is a fun superhero origin story, with strong female protagonists and some fantastic art from Weldon. It's a title that I plan on picking up on the regular now, and I wouldn't have seen it at all if I hadn't wandered into my favorite comic shop today!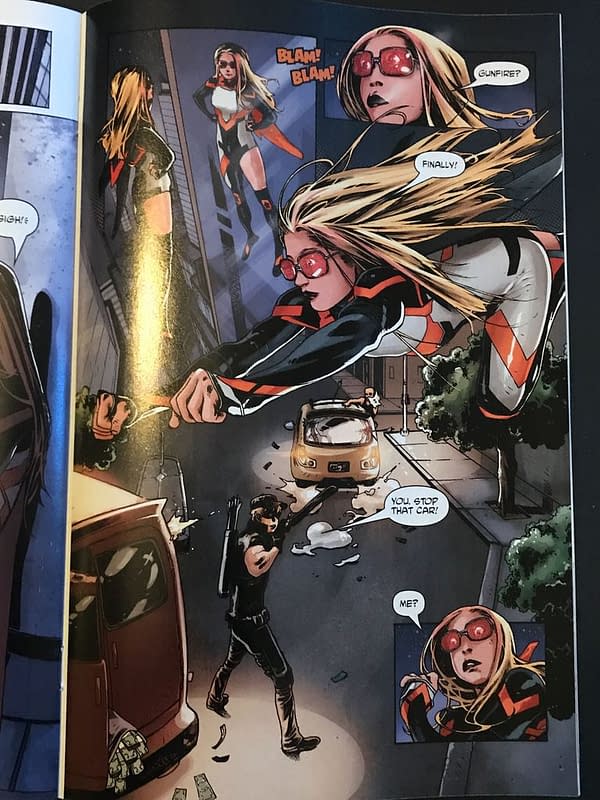 This issue is a reprint of the first issue of the comic, published by Antarctic Press. As the story has already progressed a number of issues, you can find this first issue as part of the first Punchline graphic novel. It's a cool twist on the superhero genre, so I'm looking forward to seeing more!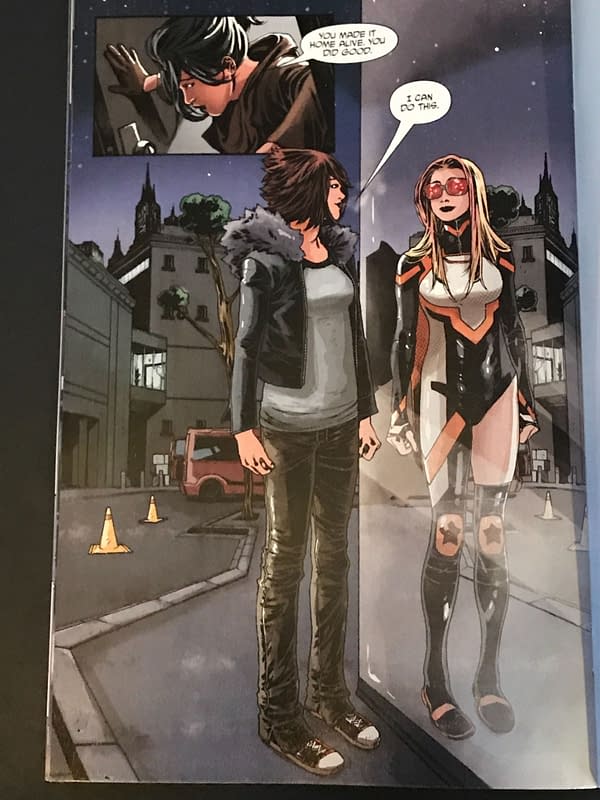 (W) Bill Williams (A/CA) Matthew Weldon

Mel was a cloaked super-powered representative of a superhuman group entrusted with protecting all Mankind. After being forced to retire, Mel meets Jessie, who agrees to take her place as a costumed heroine. Mel becomes a mentor to the new cape in town as Jessie joyously engages the role of heroine, meeting the other super-types in the big city of Seaholm and beyond.
Rating: Teen
Enjoyed this article? Share it!