Ben Fisher Talks The Conclusion Of The Great Divide
Ben Fisher talks to Byron Brewer about The Great Divide #6, the grand finale, on sale in February from Dynamite. Covers by series artist Adam Markiewicz. BYRON BREWER: Ben, this miniseries has been such a personal project for you as a writer. As the conclusion nears in February, did you tell the story you wanted to tell?
BEN FISHER: We absolutely did, and I'm grateful to Dynamite for letting us tell such an unconventional story in our own way.
BB: The critical acclaim this book has gotten must be rewarding. Even though the secrets of the Divide have been revealed, are there any threads that might spin off into either a sequel or another miniseries?
BF: There are still plenty of layers to peel back with respect to this world, including the questions that still remain about the Divide's origins. Without giving away the ending, there are a number of avenues left open that allow for new storytelling opportunities.
I think it's important to mix things up at the end of an arc – whether that's in comics, television seasons, or movie sequels – in order to keep things fresh and keep the reader guessing (and hopefully entertained) about where things are headed. Not just "bigger, with more explosions" but a genuine paradigm shift. That's what we'll do with any future installments of The Great Divide. It's the same sandbox, but now we've added some fun new toys.
BB: To one extent or another, throughout the series, Paul and Maria have fed off each other as human beings. What does this say to you as a writer about the strength of the human spirit?
BF: Paul and Maria's relationship was always the heart and soul of the story. Through them, we explored the basic human need for intimacy and "closeness" even with the knowledge that they often lead to pain.
I don't know that love will always find a way … but I think it will always try. BB: One of your stated goals with this book was to break the rules when it came to stories taking place in so-called apocalyptic futures. How did The Great Divide achieve that goal in your mind?
BF: The post-Divide world was, in and of itself, allegorical — a medium to explore our themes. And we resisted the urge to hand-feed readers with the details as to what had happened to the world or why. I think the combination was unique, and we're thrilled that audiences were willing to join in the experience.
BB: Absent a continuation of Divide, what character will you miss most writing in this wonderful saga, and why?
BF: They're all your babies, you know? Sebastian is such a fun villain – he's so flawed and awful, but genuinely craves validation from others. And Maria is a strong, no-nonsense protagonist crippled by loss, which is always fun to write.
I'll miss them all. Hopefully, we'll meet again soon …
BB: Adam Markiewicz has been nothing but outstanding as series artist and your co-conspirator. Looking back at all six issues, is there a sequence that really stands out in your mind because of Adam's contribution?
BF: I loved his mall scenes in Issue #3 and everything he drew that featured baredevils. But his sequences in Issue #5 are absolutely the best work he's ever done. Just next level stuff.
BB: Finally, Ben, you have made sure that each issue of The Great Divide comes with unique digital content. What does February's final issue, #6, offer its readers?
BF: We started this whole thing off with a free song about a doomsday prepper on a first date. The background vocals on that song were performed by Lindsey Halliday, the incredible lead singer of City Below. So we thought it would be a perfect bookend to include a City Below song in the final issue. It's a great track that we know everyone will enjoy.
---
---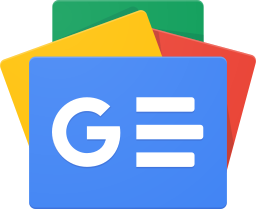 Stay up-to-date and support the site by following Bleeding Cool on Google News today!