Posted in: Comics, Comics Publishers, Current News, Doctor Strange, Marvel Comics, Venom, X-Men | Tagged: doctor strange, fcbd, free comic book day, G.O.D.S., gods, jonathan hickman, marvel, Valerio Schiti
---
Better Look At Jonathan Hickman & Valerio Schiti's G.O.D.S. (Spoilers)
Tthe upcoming Marvel Free Comic Book Day Avengers/X-Men comic will featur a preview of Jonathan Hickman and Valerio Schiti's G.O.D.S.
---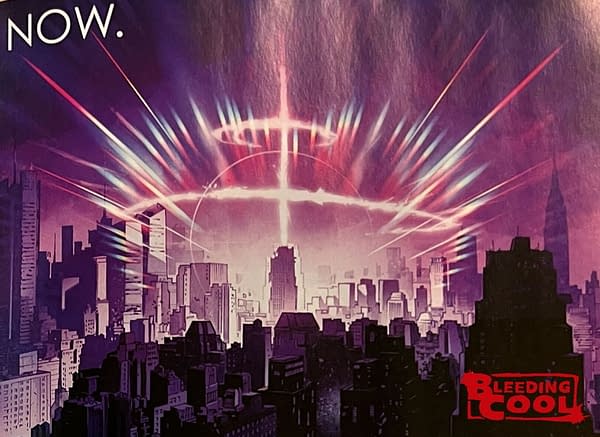 First teased last year at San Diego Comic-Con, the upcoming Marvel Free Comic Book Day Avengers/X-Men comic will feature the first publication of a preview of writer Jonathan Hickman and artist Valerio Schiti's big new thing for Marvel, called G.O.D.S. Already Marvel has teased some of the visuals associated with the preview.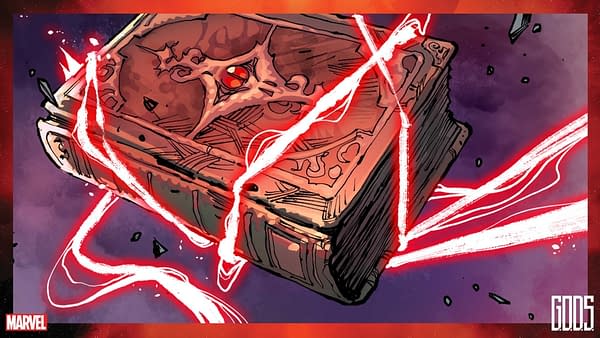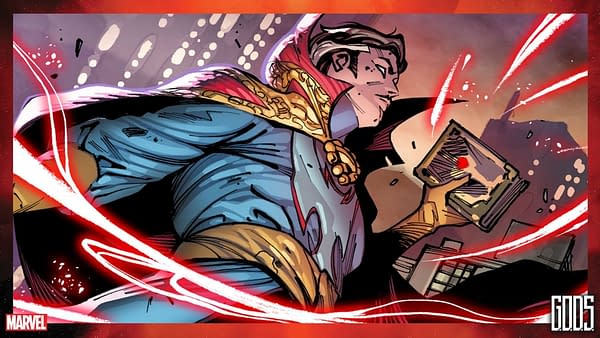 But Bleeding Cool has some of the words that go along with it. Including Doctor Strange getting rather meta-narrative with the Marvel Universe.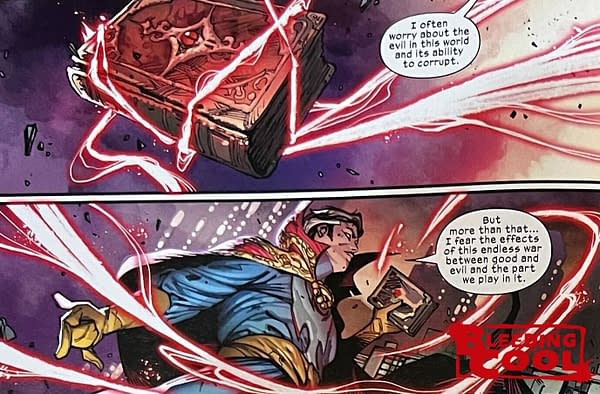 And we have also seen Doctor Strange getting pally with some mysterious fellow in a peacoat. A kind of half-John Constantine.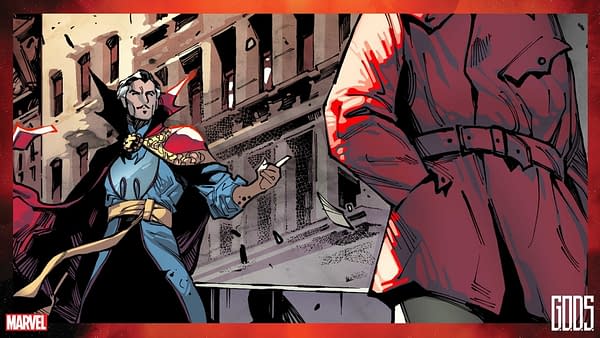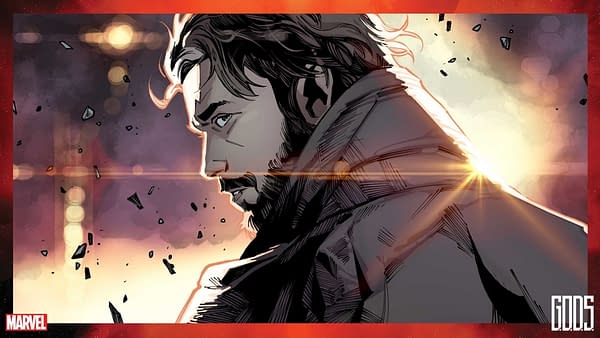 Let's bring on the words, shall we?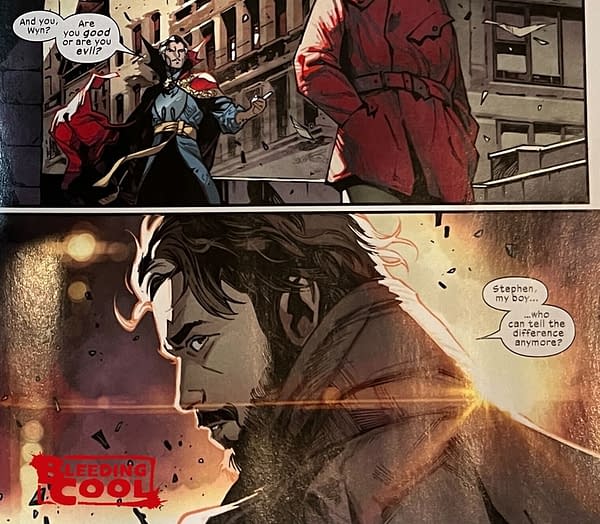 His name is Wyn. And he's into metaphysics clearly. For the Wyn.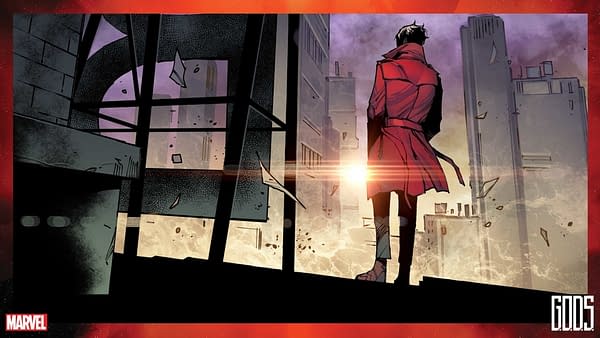 And he may be a lot, lot older than Doctor Strange…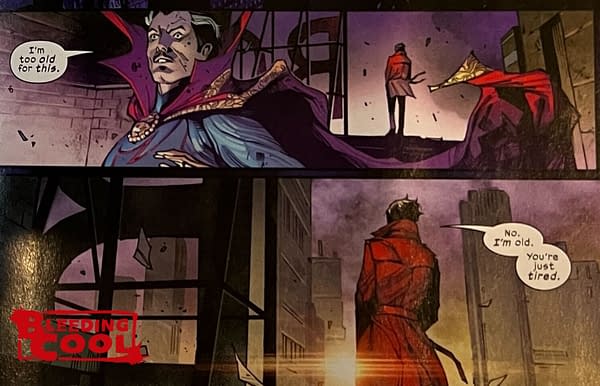 Okay, let's run the previous PR.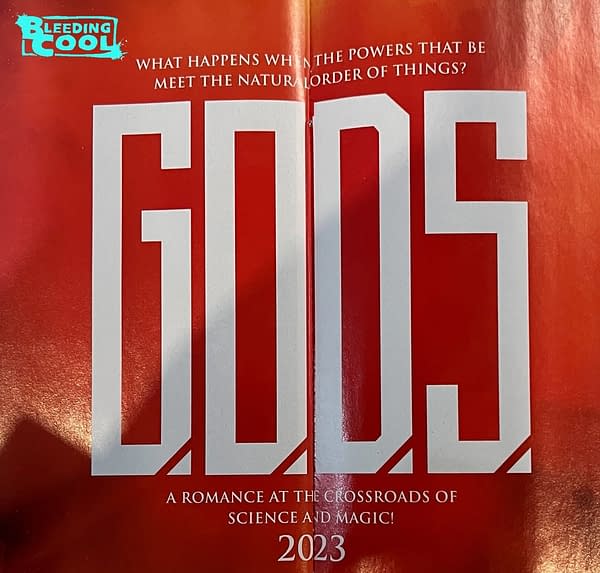 "Over the last decade, Hickman has boldly transformed the worlds of the Fantastic Four, the Avengers, and the X-Men. G.O.D.S. will mark his most ambitious undertaking to date, dramatically reshaping Marvel's pantheon of cosmic beings and the entities behind the very fabric of reality. Known for his outstanding work on events like Empyre and A.X.E. Judgment Day, acclaimed artist Valerio Schiti will join Hickman to bring forth this epic journey into the unknown. Together, along with master colorist Marte Gracia, the team will build a new Marvel mythology overflowing with daring concepts, intricate systems, and fascinating new characters, some of whom have been in action long before your favorite Marvel heroes. At last year's New York Comic Con, fans got a glimpse at the new cast in early concept art, but who are they really? And what catastrophe finally draws them out of the shadows? Meet Wyn, a mysterious player in a war that exists outside of the orders we know and a vital member of an aeons-old hierarchy that includes the omnipotent rulers of the universe such as Eternity, Infinity, and the Living Tribunal. After a fateful meeting with Doctor Strange, Wyn hints at something even bigger than the forces of good and evil, where the very building blocks of creation scheme and clash. It's the beginning of a breathtaking epic at the crossroads of science and magic, one that will shatter our understanding and open our eyes to ideas beyond all that we perceive."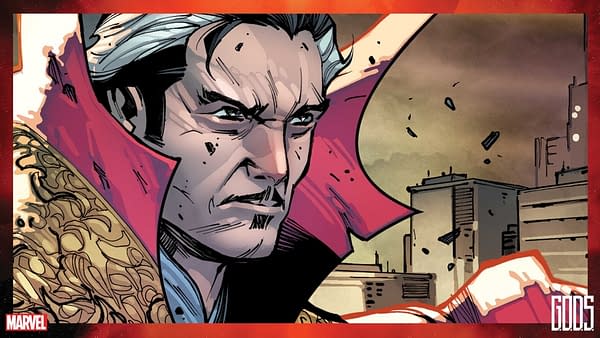 Jonathan Hickman: "When I came back to Marvel a few years ago, I wrote two series bibles. The first was House of X and the other one was G.O.D.S. To say that I'm excited to finally be able to share this story with everyone is a massive understatement. G.O.D.S. takes place in its own special corner of the Marvel Universe — in the cracks that lie at the intersection of science and magic — and revisits some characters and concepts that we've reimagined for a more modern, continuity-driven audience."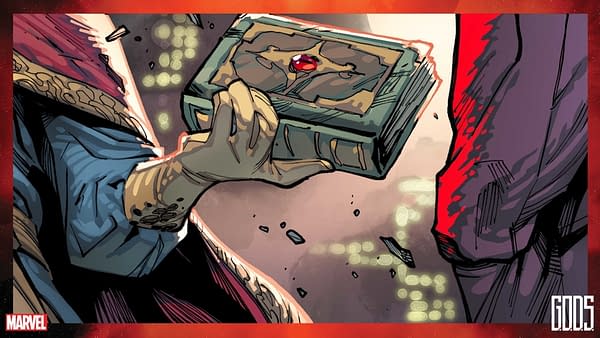 Valerio Schiti: "When I was given a chance to work with Jonathan on a new project, I accepted right away. Then I discovered that we would be reimagining gods in the Marvel Universe: how they work, what they do, and how they interact with each other and humanity. It's the kind of project that makes you weak in the knees when you think about it. Luckily, Jonathan has the gift to make even the most complex stories surprisingly simple and understandable. His pitch inspired me almost immediately. The core of the story is so perfect and clear that it swept away my anxiety and turned it into a burst of creativity."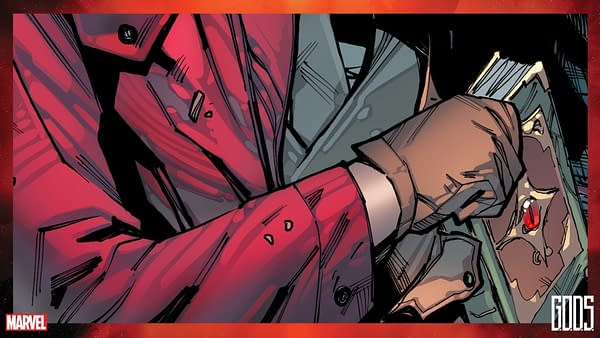 Jonathan Hickman: "I've had the pleasure of working with Valerio Schiti on this for the last year, and watching him bring this to life has been a total joy. G.O.D.S. is my favorite kind of Marvel comic: one that feels like something old, but pushes the Marvel Universe in an exciting new direction."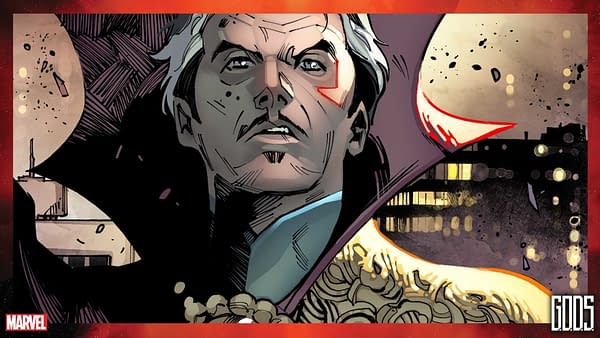 Valerio Schiti: "The thing that I love the most is how the story grows, starting on the streets of New York and then taking the characters and the readers on an incredible journey with the Marvel pantheon, We will bring you to new places, show you what was hidden though the wrinkles of reality, introduce new characters, and put a fresh spin on old ones. You think you knew the Marvel Universe? Well, we will prove you wrong!"

"

"What happens when The Powers That Be meet The Natural Order of Things? You wouldn't believe us if we told you. Be among the first to dive into this extraordinary new series on May 6 with a special preview in FREE COMIC BOOK DAY: AVENGERS/X-MEN #1. In the coming months, stay tuned for more news about G.O.D.S. including the main cover reveal, a new variant cover series, backup stories, and more."
FCBD 2023 AVENGERS X-MEN #1
MARVEL COMICS
DEC220014
(W) Gerry Duggan, Jonathan Hickman (A) Joshua Cassara, Various (CA) Garron, Javier
This issue features a pair of all-new stories that set the stage for the next evolution in mutant adventures, FALL OF X, and introduces an uncanny new lineup for a new team book launching next year. PLUS: a preview of Jonathan Hickman and Valerio Schiti's upcoming mystery project.
Exclusive Original Material Rating: TeenIn Shops: Apr 19, 2023 SRP: PI
---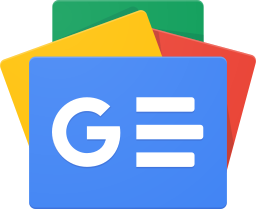 Stay up-to-date and support the site by following Bleeding Cool on Google News today!