Birth. Conspire. Be Upset: Some Thoughts On March
March, the collection of three OGNs by John Lewis, Andrew Aydin, and Nate Powell about Congressman John Lewis' experiences during the Civil Rights Movement of the 60s feels uncomfortably relevant to America today.
Why? The unaccountable police, and their violence towards peaceful protestors. No police officer gets reprimanded or fired for punching or striking a demonstrator with a billy club. No white terrorist goes punished for firebombing a building filled with people.
In March, police are free to attack and bludgeon protestors with reckless and apparently joyful abandon. If it weren't for the implements used by the police, few changes would be needed to make it about today. I think Bull Connor would have been happy to deploy LRADs on marching black citizens if LRADs existed at the time.
Though Powell's artwork, the reader gets a strong sense of Lewis' convictions about non-violent protest and Christian spirituality. Powell's use of black and dark grey swallowed me whole, to use a phrase. He wisely avoids gore or images of partially exploded or burned persons. It'd take a deft hand to add color to March, and even if Top Shelf commissioned someone like Dave Stewart to do it, the color would detract from the story. Powell (an Ignatz and Eisner award winner)'s work makes the story feel almost elemental: ignorance versus solidarity, or violence versus pacifism.
It'd be difficult to fault John Lewis for punching a man that sucker-punched Martin Luther King Jr., but it's to the almost comical credit of Lewis that Lewis includes that moment in comic. Lewis chose not to punch the man but said it was one of the times he came close to breaking his pacifist stance. Who'd blame him for punching a guy that punched Martin Luther King Jr.? Who?
It's Lewis's commitment to pacifism that seems almost impossible, but in the first volume, they reveal the origin: It's conviction and practice. It's something that Lewis encourages you to do. Go protest peacefully in support of the suffrage of your fellow man. Or woman. Or non-binary person. You know.
How You Can Help
The protests against police brutality now span the entire globe and there are many ways you can get involved. You can go out and peacefully protest if you want. You can also donate to numerous organizations that are doing a lot of good work for the cause. Here is a list of just some of them:
Over at AfroTech, there is a great list of five apps that can help you find black businesses to help support in these trying times. The rest of us should be supporting, protecting, and lifting up our black friends, family, colleagues, and total strangers whenever we possibly can.
---
---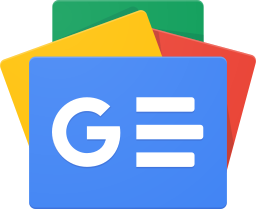 Stay up-to-date and support the site by following Bleeding Cool on Google News today!