This February, Lion Forge is bringing back Black Comix Returns, which is the follow up to the discontinued 2010 artbook. It includes writers and artists such as David Walker, Sanford Greene, Ron Wimberly, and Ashley A. Woods. This comes from writer/artist John Jennings.
Plus, the Catalyst Prime universe continues its run, and Jazz Maynard starts its second volume.

BLACK COMIX RETURNS HC (C: 0-0-1)
(W) John Jennings, Damian Duffy (A) Ashley A. Woods & Various (CA) Ashley A. Woods
Eisner-winning writer/artist/scholar JOHN JENNINGS (The Blacker the Ink) and Glyph Award-winning writer DAMIAN DUFFY (The Hole, Octavia E. Butler's Kindred) follow up their highly respected (and out of print) 2010 artbook BLACK COMIX with an all new collection of art and essays celebrating African American Independent Comics Art & Culture. Featuring over 40 of the best writers and illustrators in the industry, this massive volume will be a brand new milestone spotlight on the amazing diversity in comics today. Artists include RON WIMBERLY, SANFORD GREENE, DAVID WALKER, ED PISKOR, AFUA RICHARDSON, ASHLEY A. WOODS, VALENTINE DELANDRO, KHARY RANDOLF, CHASE CONLEY, ROBERT LOVE, JEREMY LOVE, SHAWNA MILLS, JIMMIE ROBINSON, KIETH KNIGHT, RICHIE POPE, and many more! (STL069910) (C: 0-0-1)
HC, 9×12, 200pgs, FC SRP: $29.99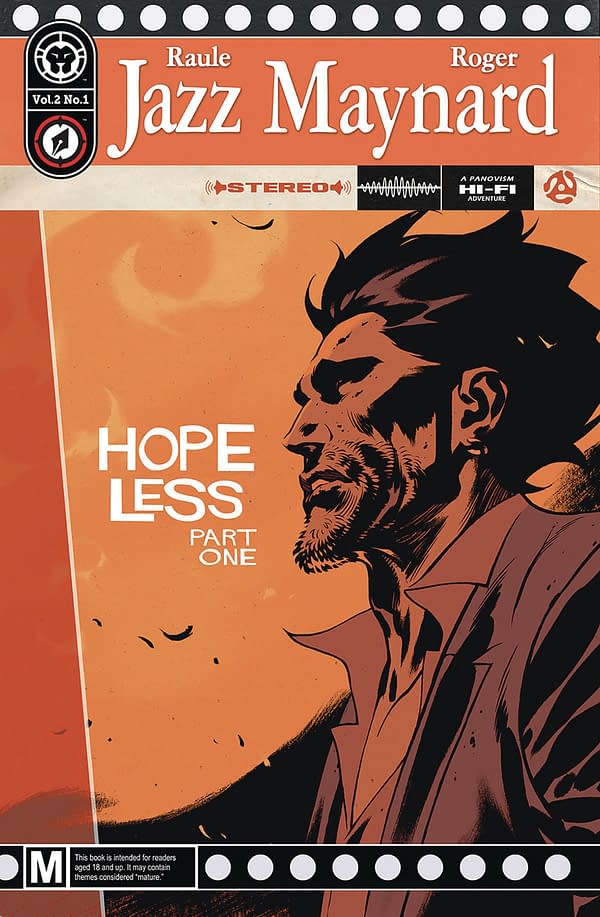 JAZZ MAYNARD VOL 2 #1 (MR)
(W) Raule (A/CA) Roger
Rebuilding their lives in the aftermath of the recent drama, Jazz, Teo, and Laura enjoy a fleeting period of tranquility that is shattered by the arrival of one of Judas's rivals from the North. They are unwittingly dragged into a gang war directed from the cold nature of Iceland . . . (STL072115)
MATURE THEMES
32pgs, FC SRP: $3.99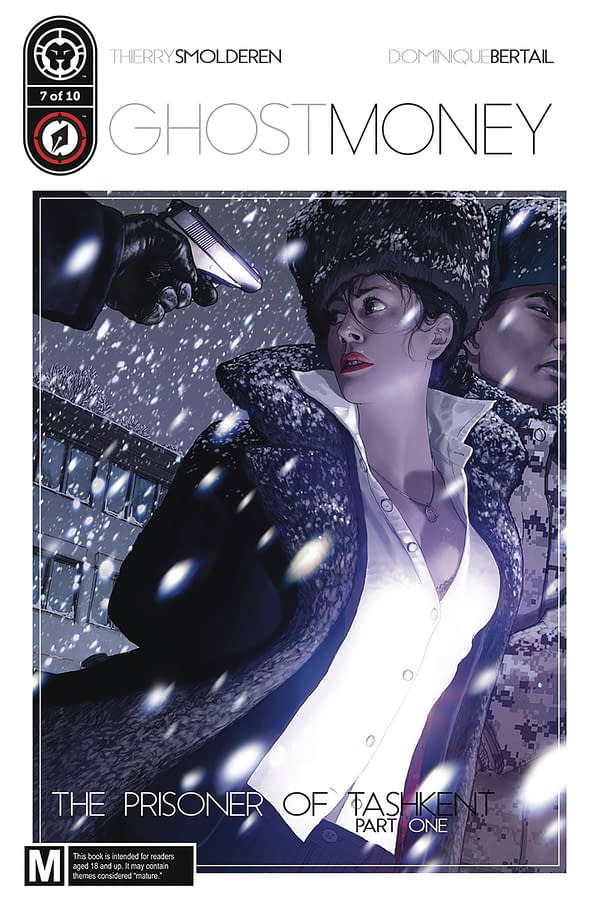 GHOST MONEY #7 (OF 10)
(W) Thierry Smolderen (A/CA) Dominique Bertail
In the wake of the Dubai disaster, Chamza takes refuge in her home city of Tashkent, carrying the locked suitcase left to her by her mother, filled with twenty year old secrets that may explain the immense fortune she inherited, unbeknownst to her own father, the power mad President of the nation . . . (STL072112)
32pgs, FC (7 of 10) SRP: $3.99
CATALYST PRIME KINO #4
(W) Joe Casey (A/CA) Jefte Palo
Clarence Coal continues his hunt for the missing Alistair Meath, which leads him to a surprising and potentially dangerous meeting of his own. Meanwhile, Kino reunites with his family before being torn apart by a series of dastardly villains under the ever watchful eye of one Aturo Assante, Kino's greatest villain. (STL072108)
32pgs, FC SRP: $3.99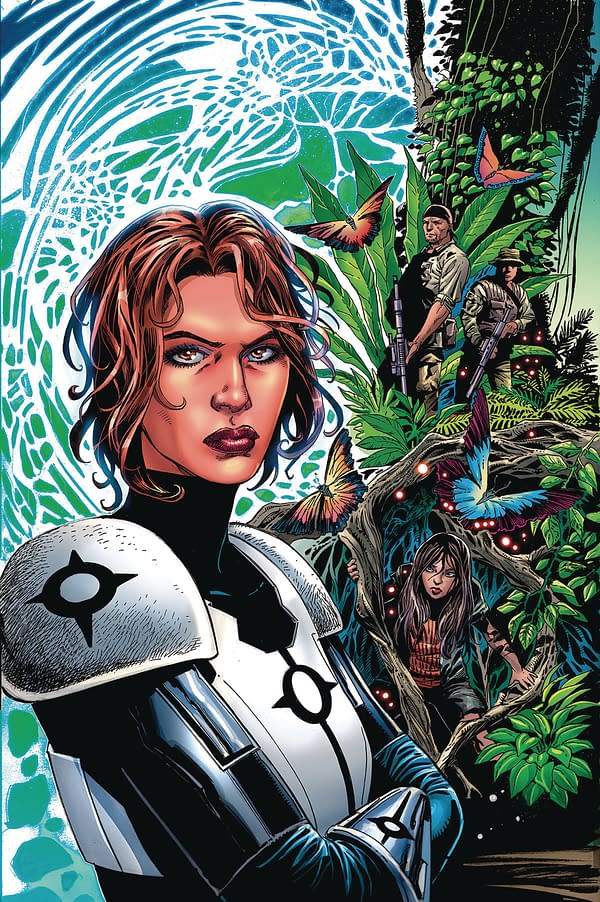 CATALYST PRIME SUMMIT #3
(W) Amy Chu (A/CA) Jan Duursema
The road to recovery continues for sole survivor Valentina Resnick Baker, as memories of her girlfriend Kay still haunt her. In between memories of Kay and hallucinations of her fallen teammates, Val must deal with how to save Fiona from the hands of mysterious mercenaries in the Peruvian jungle. Luckily, Val isn't as alone as she thinks she is, with her ex husband JD and his team of young scientists on her side. (STL072110)
32pgs, FC SRP: $3.99
CATALYST PRIME INCIDENTALS #6
(W) Joe Casey (A) Will Rosado (CA) Sanford Greene
Alex Winters, in an attempt to help the team save the captured Seven, ended up captured himself and in the hands of Professor Whisper. The rest of the team aren't going to take this lying down, however, and mount another rescue mission to save their would be teammate from being a scientific experiment. The team suits back up, this time with Bo Vincent Chen joining them for reasons all his own. (STL072107)
32pgs, FC SRP: $3.99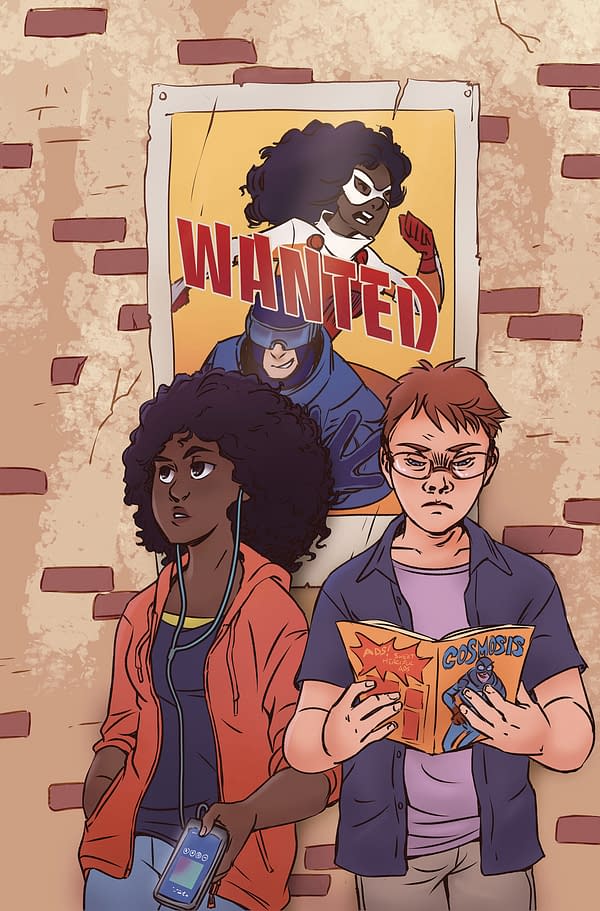 CATALYST PRIME SUPERB #7
(W) David Walker, Sheena C. Howard (A) Ray-Anthony Height (CA) Nilah Magruder
Joined by a familiar face, Kayla and Jonah are not equally pleased with the success of their rescue mission. Ready to rush back in, Kayla finds herself at odds with the group, especially the still mysterious Abbie who's been playing her cards a little too close to the chest. Kayla and Jonah find themselves in a bind as trust is broken and new secrets come to light. (STL072111)
32pgs, FC SRP: $3.99

CATALYST PRIME ACCELL VOL 2 #4
(W) Joe Casey (A) Damion Scott (CA) ChrisCross
After meeting with Althea, a brilliant scientist who recruits Daniel to test the limits of his speedster powers, Daniel finds himself a long way from the warm waters of his home and greeted by the polar ice caps of Antarctica. Meanwhile, back home, George Hayes has begun building his own business network of mercenaries. The more Daniel learns about being Accell, the more the reality around him begins to shift. (STL072106)
32pgs, FC SRP: $3.99
CATALYST PRIME NOBLE #9
(W) Brandon Thomas (A) Roger Robinson (CA) Khary Randolph
The dust around David Powell's memories has finally cleared, and he has finally reunited with his wife Astrid. Now able to rejoin his family, David takes a moment to breathe in his new life. But with new chances come new responsibilities for both David and Astrid, as they navigate the lingering secrets between them and David's newly found status as a hero figure. (STL072109)
32pgs, FC SRP: $3.99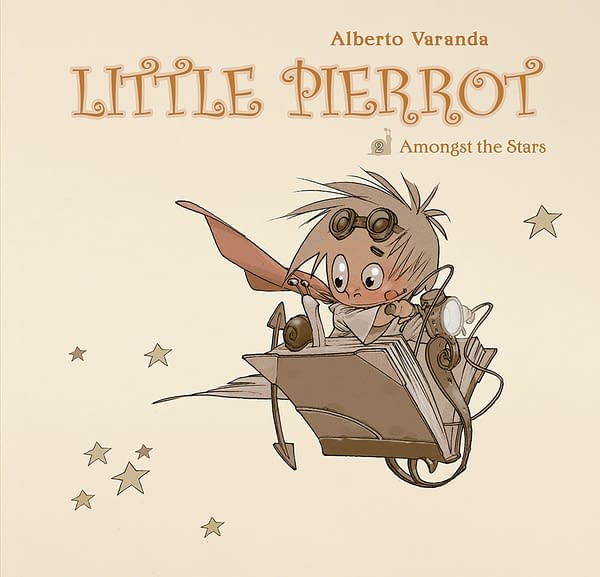 LITTLE PIERROT HC VOL 02
(W/A/CA) Alberto Varanda
Little Pierrot-a young boy with a large imagination-and his friendly snail make plans to explore the boundaries of space in this magical and surreal adventure. (STL065095)
HC, 52pgs, FC SRP: $14.99
WRAPPED UP #5
(W) Dave Scheidt (A) Scoot McMahon, Sean Dove (CA) Scoot McMahon
It's the night of the creepie Kewpie! There's a haunted baby doll stalking Milo, and he's the only one who can see how evil it really is! When his mom and stepsister are lured in by the Kewpie's chubby cheeks, how can Milo possibly escape? Wrapped Up No.5 features a backup story drawn by Coleman Engle (Steven Universe). (STL072113)
32pgs, FC SRP: $3.99
Enjoyed this article? Share it!