This is the Top Ten Bleeding Cool Bestseller List, as compiled by a number of comic stores from their sales on Wednesday and Thursday. It measures what are known as the "Wednesday Warriors", those who can't wait for the weekend to get this week's comics. We salute you, and the keenness you bring to your passion.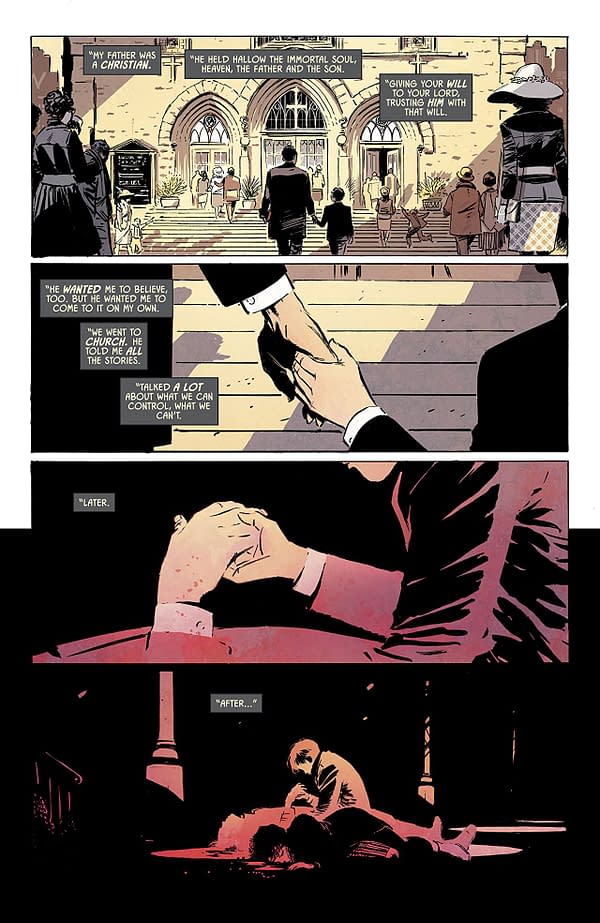 Batman and Justice League were hard to separate at the top. Some stores had Batman as bestseller, some had Justice League. This is the biggest competition from an ongoing series that Batman has had in years. DC is the winner.
The following plateau of Infinity Wars and Extermination from Marvel also edging each other out for a place. But fewer ongoing series from Marvel and DC this week let Bendis's new book Pearl slip in, and ahead of Millar's Magic Order…
Batman #53
Justice League #6
Infinity Wars #2
Extermination #1
Thor #4
Edge of Spider-Geddon #1
Aquaman #39
Batgirl #25
Pearl #1
Magic Order #3
Tony Stark: Iron Man #2
Thanks to the following retailers:
And here's what they had to say:
Batman is at the top of the FFF Top Ten this week like most weeks. Marvel had some solid sellers with Edge of Spider-Geddon and Extermination landing at #5 and #6 respectively. Tony Stark managed to squeak in at the end with the help of a few extra sales from the beautiful Adam Hughes variant. Pearl, Bendis's first creator-owned book at DC had a solid start, but it needs to actually come out on a regular schedule to keep its numbers. Another Scarlet just isn't going to sell in the long run, regardless of how good it is. Babyteeth took the #3 spot this week just in front of Infinity Wars. After a shocking first two issues, I feel like we're just going to see IW's numbers drop until the end. Overall it was a solid week. No real surprises. Some good sales for #1s that I hope don't drop too much. But Batman and Donny Cates top our Top Ten and that's going to be the norm for a while to come.
—-
Justice League actually beat out Batman for the number 1 slot this week. JL has been incredibly well for us. Fantastic Four made it in to the top 10 for the second week in a row. Extermination had an extremely strong debut this week. Marvel seems to be getting more things right than wrong lately. I hope it keeps up.
—-
Right now I'm patiently waiting on a restock of Batman #53 as we have sold well past our normal numbers that are already incredibly high on the book. It is consistently our highest seller and our highest subbed book. Infinity Wars is cutting down heroes left and right and garnering a lot of attention in the process. Magic Order covers A and B were available only on request this week as I didn't have enough black bags that we normally use for adult titles. I'm not looking to cash in on my comic book legal defense fund dues because some child going for the nearby Marvel Rising and Mighty Morphin' Power Rangers was traumatized by the oily, sloppy, tongue covered orgy cover they graced us with this week.
—-
This week brings us the expected top spot occupied by BATMAN. Overall, however, DC is uncharacteristically scarce on our list this week: the only other title from the publisher on our top 10 is JUSTICE LEAGUE.
Marvel has a little bit of everything all over the place, from core stalwarts like PETER PARKER SPECTACULAR SPIDER-MAN and THOR, to a smattering of various event miniseries like EDGE OF SPIDER-GEDDON, HUNT FOR WOLVERINE CLAWS OF A KILLER, and INFINITY WAR… S.
Other than an off-week from DC allowing some of Marvel's miscellany to hang out in first class this week, nothing particularly exciting to talk about.
—-
Weak sales week. Hopefully everyone is getting ready for back to school. Infinity Wars is ice cold. Not even close to a top ten book for us. What if Marvel had an event and no one cared? That is Infinity Wars. Extermination 1 and Edge of Spider-Geddon 1 also have started off poorly for us. DC's variant covers for Batgirl 25 and Aquaman 39 were far more popular. Justice League over took Batman for the top spot. Sonic the Hedgehog 8 made the top ten. The fact it sells for us in the double digits is proof anything could have made it this week. Was shorted Magic Order and Weapon X this week so they had no chance of making the top ten.
—-
For the first time since we've been doing these weekly Bleeding Cool Bestseller List reports, an issue of Batman came out and it was NOT our store's top seller. Instead, Justice League #6 passed it by three copies, with Extermination coming in just one book behind Batman. In the aftermath of the wedding debacle, we've been seeing more and more Batman attrition, with Batman #53 being the lowest first-day seller for us of any Rebirth or post-rebirth issue. The end result: four DC's on our top ten list, four Marvels, and two Image titles (Magic Order and Gideon Falls). This may be the beginning of a bad trend for DC, since reader comments are very reminiscent of what readers were saying in the last year of New 52.
---
Notable sales:
Uncanny X-Men #133 F $20 Great issue smack dab in the middle of the Dark Phoenix Saga.
Amazing Spider-Man #252 FN $70 Symbiote Fever is catching!
Enjoyed this article? Share it!