Bleeding Cool Bestseller List – 30th October 2016 – Not Just A Flash In The Pan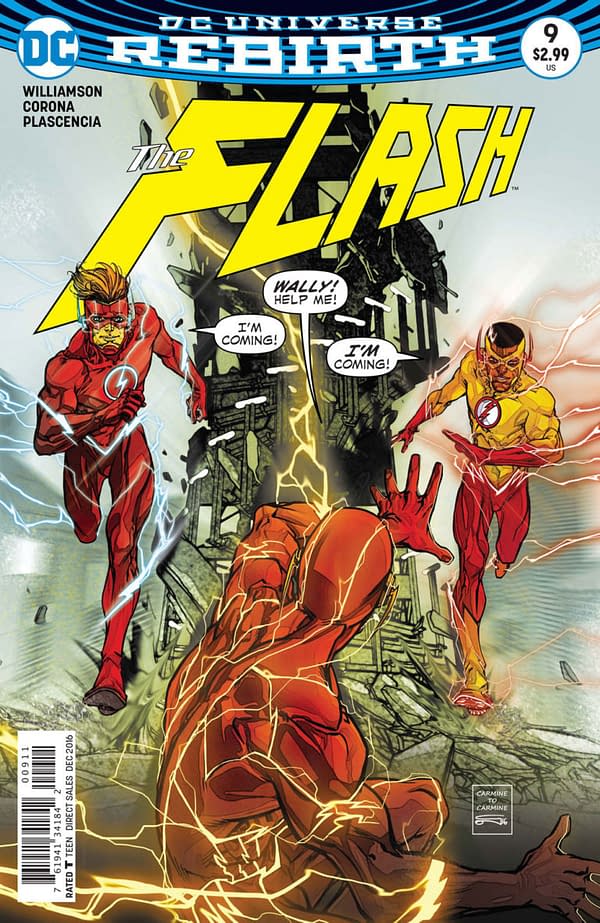 This is the Top Ten Bleeding Cool Bestseller List, as compiled by a number of comic stores from their sales on Wednesday and Thursday. It measures what are known as the "Wednesday Warriors", those who can't wait to the weekend to get this week's comics. We salute you, and the keenness you bring to your passion.
Two surprise super-performers top the chart, Flash and Detective Comics with Teen Titans looking like it may be doing the same, and all three beating out Civil War II. Star Wars also helps Marvel put a second title on the top ten, with DC taking the other eight.
1. Flash #9
2. Detective Comics #943
3. Teen Titans #1
4. Civil War II #6
5. Wonder Woman #9
6. Hal Jordan & the Green Lantern Corps #7
7. Titans #4
8. Suicide Squad #6
9. Star Wars #24
10. Action Comics #966
Thanks to the following retailers,
Who had this to say,
Star Wars conquered all for the top two spots with and Civil War was a close 3rd but that went to Teen Titans.Great overall week for sales and with next week it looks like a little bit of a breather to help with the flood of books the last 3 shipments.

Back-Issues…Old Man Logan of course. Teen Titans have still been getting chipped away at in blocks of 5-10 copies at a time…nice!!!

Marvel's leading title, Civil War II #6, didn't even crack the top five in our store this week. Marvel continues on its path to irrelevancy, unfortunately, but they can't correct the problem until they recognize that there IS a problem. DC's Rebirth inititiative continues to be a success; maybe Marvel should try doing some of the same things?…

Slower week than I would have liked. That said DC still keeps on a trucking. Broken record now. Titans 4 blew out the doors. Even outselling Teen Titans. Marvel has a problem. They need to get back on track as soon as possible.

Marvel and DC share the top ten this week with Marvel taking the top spot with the newest issue of Civil War II. Unfortunately the new #1 Marvel Now comics this week were DOA even though one was a Spidey tie-in and one has a movie coming out this week.

DC Rebirth continues to see stellar sales even as far up as the 9th issue, with Flash, Detective, Saga, Teen Titans, and Wonder Woman taking our top five spots, with Marvel getting Civil War as our 10th bestseller, Spider-Man Deadpool 10 hitting spot 11, Avengers hitting 16 and Cap Steve Rogers at 19. Star Wars is slowing down as our 12th book this week for the main title and Poe Dameron as our 17th book. Other non super hero books include Outcast at 18 and Future Quest at 20, but the rest were all Rebirth books, including Batman 9 in week two again selling almost as many copies as Civil War, and hitting spot 15 for us.

As expected, we sold several back issues of Walking Dead this week, especially issue 100, with Negan's first appearance, at anywhere from $15 to $40 for the various covers, with the main cover (cover A) being the most sought after. We even had some new people in for WD 100 that we've never seen before! We sold more Rebirth issues, more Saga, more Batman and Uncanny X-Men and Amazing Spider-Man from the 1990's and early 2000's.