Bleeding Cool Unboxes The First Marvel Collector Corps Box
Bleeding Cool EIC Hannah Means-Shannon got her Marvel Collector's Corps: Avengers Box today and it was "pretty damn glorious".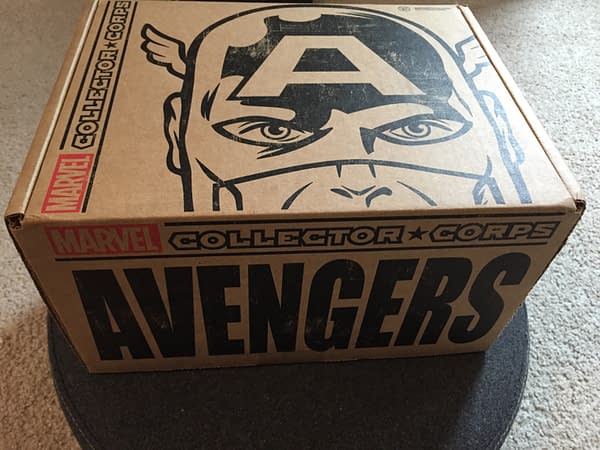 This is what it looks like from the outside.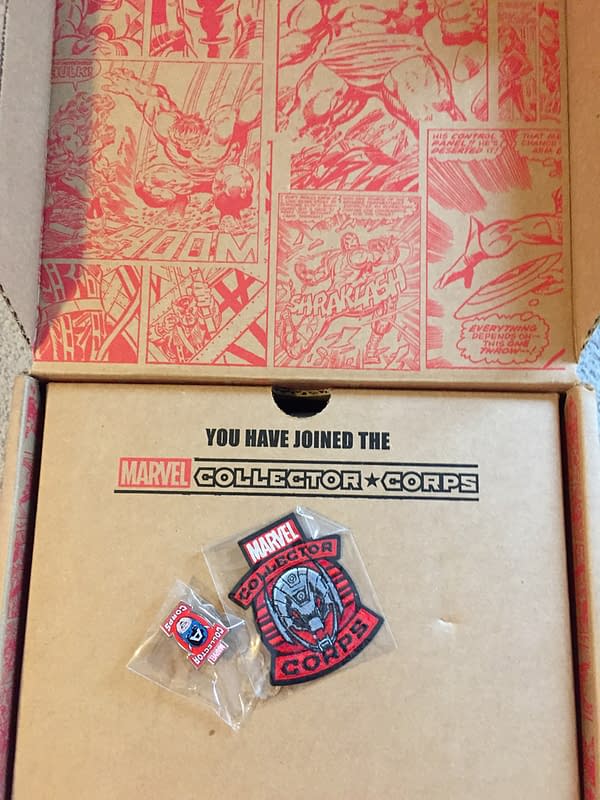 Opening the lid, watch out for buttons and patches spilling out…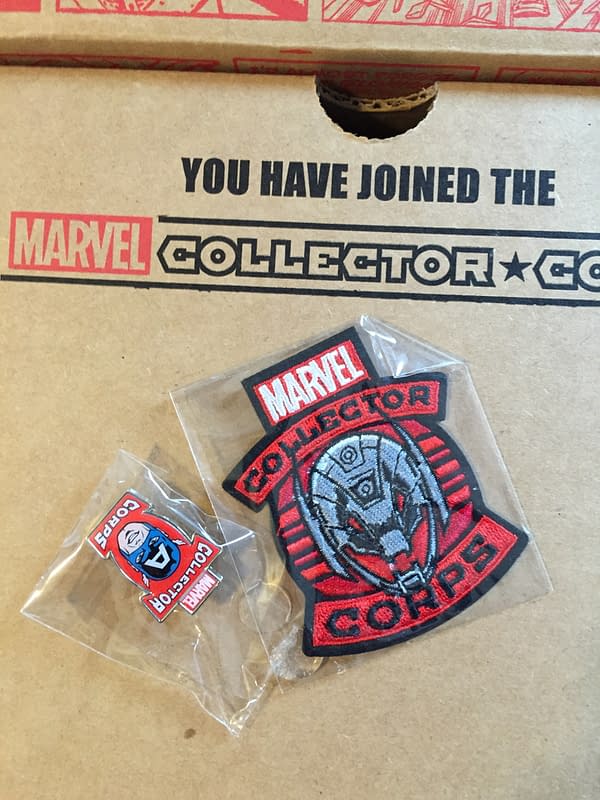 No choice now. Drink the Kool Aid and open the second box.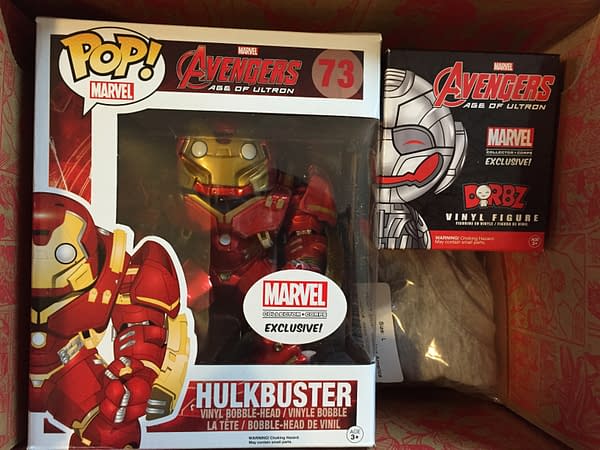 That's a pop and a half. "Veronica" as Tony Stark calls it. The Hulkbust Funko Pop… let's zoom in.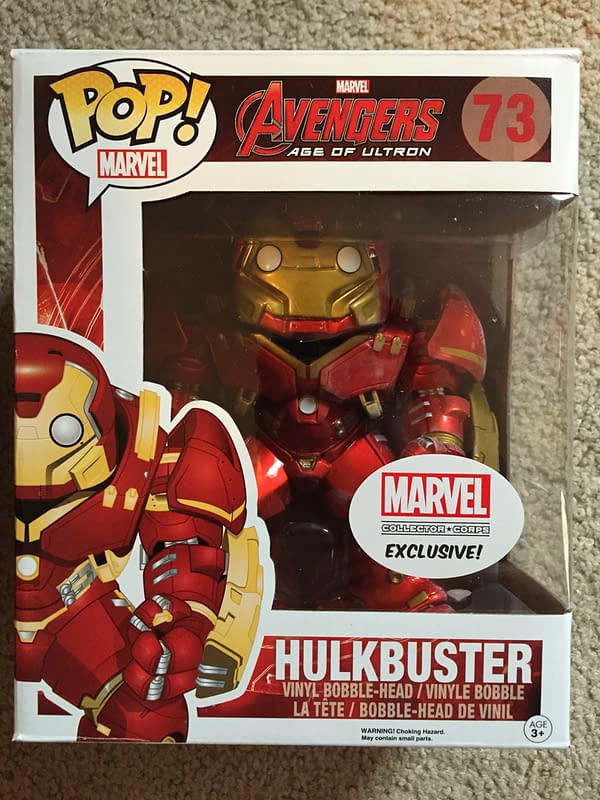 So nice. And what else? A second vinyl figure of Ultron? Aw… the cutest Ultron there is! Put down the toys for now and move on…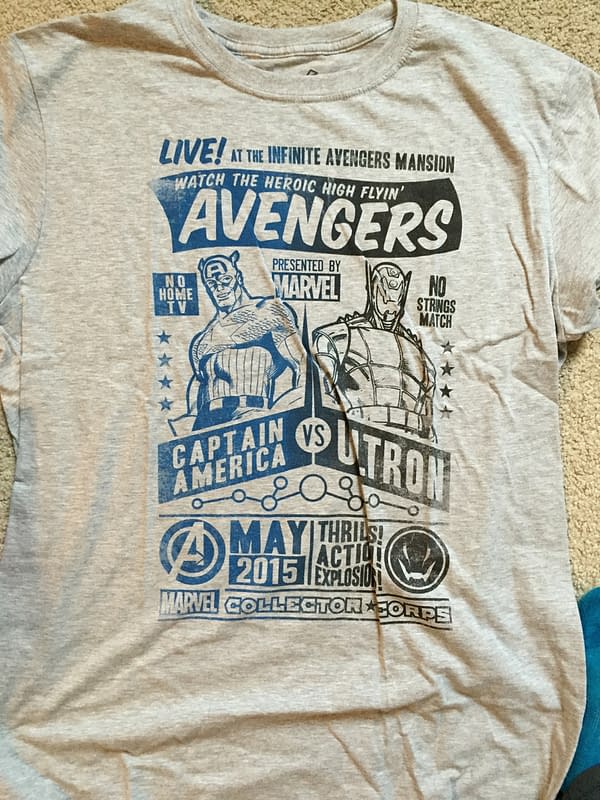 The shirt. An Age Of Ultron grudge match! Cool design!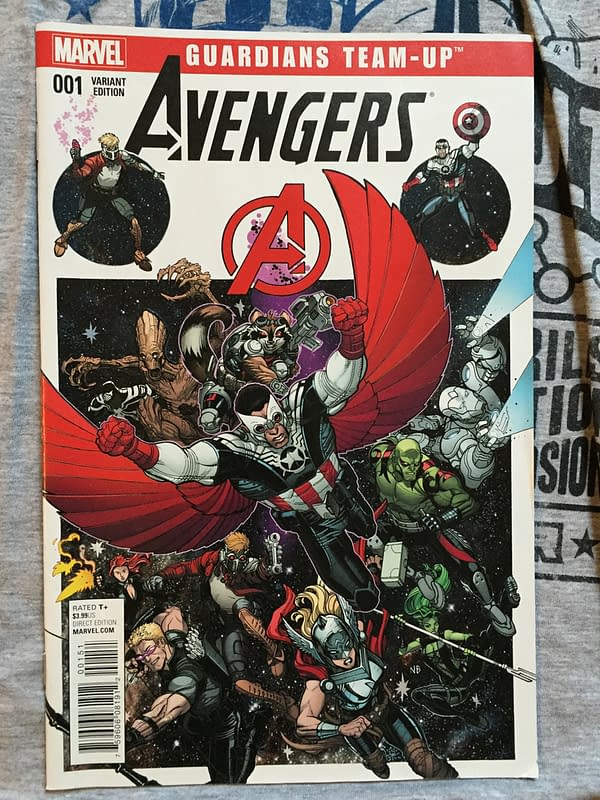 The exclusive cover version of Guardians Team Up #1, drawn by the incomparable Arthur Adams.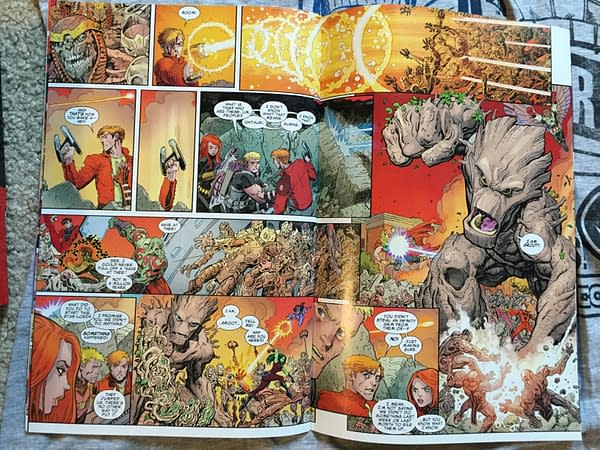 Because everyone needs Adams to draw Groot!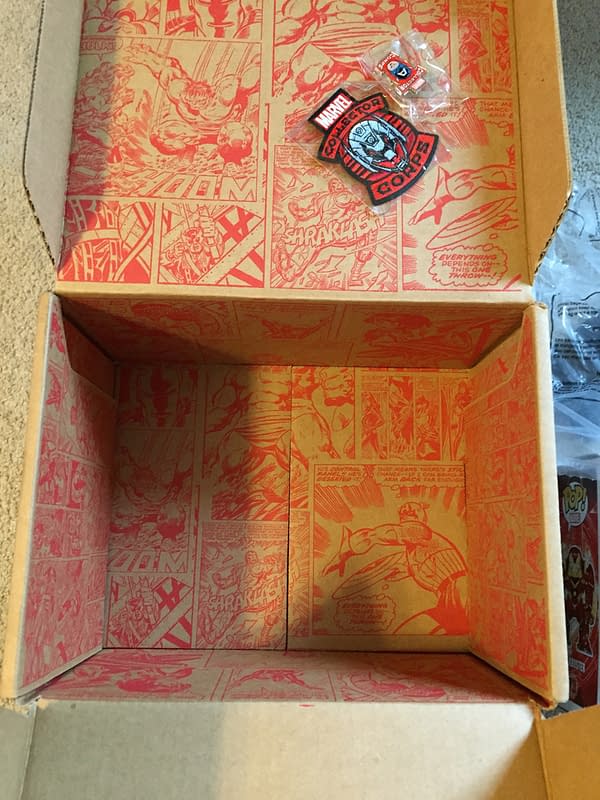 Even the inside of the box is covered in Marvelness.
Loot Crate seems to have lost the exclusive Funko deal- but Marvel have stepped up! Hannah tells me that she's hooked… nice one, Marvel, You have another customer.
And all other subscribers? Your box is probably in its way soon.