Posted in: Comics | Tagged: Alan Moore, brian bolland, Comics, entertainment, grant morrison, killing joke, russia
---
Brian Bolland Talks Killing Joke, Past, Present And Future
The other day we ran a snippet of a then-upcoming interview with Brian Bolland in Russia, from the website spidermedia.ru in which he talked about a possible sequel to The Killing Joke, his classic Batman story with Alan Moore.
The full interview has now run, including further mention of a Killing Joke sequel, and how Bolland has found a new way to collate his personal photographs as comic books.
This has been translated one way – and then translated back again. So it might be a little choppy…
Brian Bolland: By the way, recently I was asked to create a sequel to this book [points to on the table to the Deluxe edition of The Killing Joke]. I told them, "just think how long it will take me!"

SM: Wow! DC doing now threequels to Dark Knight Returns, it's their favourite topic.

BB: Yeah? That came to me. Ideally, I would write the comic myself but I was offered Brian Azzarello. I said, "I'd do it, but I can't be the artist, it just takes too much time."
They returned to the topic,
SM: We can't help but ask about The Killing Joke. Recently, Grant Morrison took us all aback by saying that he thought the Joker dies in the end.

BB: Yes, he saw the symbolism in the rain drops and so on, I don't remember. The truth is that there is not a word about someone dying in the script. But I will say this, if you think in this scene that the Joker dies, then he does. Even if the writer and the artist did not anticipate that.

SM: But you have considered the idea of making a sequel. So you think that the Joker is still alive?

BB: Of course, he's alive! He appears every month in the comics. So he's alive!

SM: You were simply asked to continue the story?

BB: It was about three months ago. I got an e-mail from Dan DiDio.

SM: DC has brought back classic comics , such as Before Watchmen.

BB: Why not? If the comics sold well, why not do more?
Bolland also talked about his new autobiographical comic Mixed Messages, a comic he is not drawing – indeed no one is drawing, instead he is repurposing his family photographs/
Brian Bolland: I do not know how many will be interested, there are no drawings! My last comics used a fairly standard nine-panel grid. And I was wondering if I could use widescreen panels. I have thousands of photos, and at some point I decided that, every day I will fill one page of six pictures. I use my family's archives, which not only have photos, but also things like medical notes, old coins, my father's boxes for tobacco. I put them in a grid comic and it tells about his family. Now I got to my baby pictures. I had 13-14, and I talk about reading books. It turns out a book about the passage of time. You could say it is a story about me and for my son.

And if someone wants to print it will be fine.
Was that the sound of Scott Dunbier or Chris Staros rushing to the phone? Examples from Brian's blog are below… and okay, that's not quite true about the "no drawing"…
---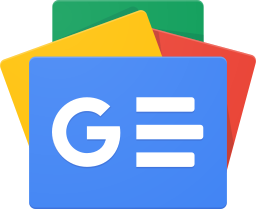 Stay up-to-date and support the site by following Bleeding Cool on Google News today!