Bumping Into Steve Dillon At New York Comic Con Dressed As Jesse Custer Ray Flook writes,
I was sitting at my kitchen table this morning with a two-gallon cup of coffee, two-finger tapping-away at the keys as I was trying to hammer-out an article on my first-time experience as a cosplayer when my girlfriend gave me the news: Steve Dillon had passed-away aged 54. It felt like someone had cattle-prodded the back of my brain. Steve Dillon was one of my favorite comics artists over the years…with a space reserved for him on my personal comics artists' "Mt. Rushmore." There's nothing I can say here that hasn't already been said about his Punisher work; the indelible influences he had on John Constantine through his time on Hellblazer; his contributions to 2000AD and Warrior Magazine; and so much more.
But first-and-foremost, I will always remember Steve Dillon as the co-creator and artist of Preacher…a work that means even more to me now as it did when it was first published. While I'm not exactly the first person one would go to for deep artistic interpretation, the one thing that always stuck-out in my mind when it came to Dillon's work on Preacher was his ability to force the reader to really see the shocking and horrific things that were taking place…putting us "in the moment" and forcing us to watch. It's one of the reasons why it's only one of two graphic novels (Watchmen being the other) I make it a point of re-reading every year; and why I'm excited with the direction of the television show.
It's also the reason why the news was so heart-breaking. The article I was writing was built around my first-time cosplaying at NYCC as Jesse Custer from Preacher, but at no point did I ever expect to meet the legend himself. But there he was: Steve Dillon sitting at the HERO Initiative table in Artist's Alley…though I was in such shock that I'm pretty sure I did one of those cheesy sitcom double-takes between looking at him and his sign on the table just to make sure I wasn't hallucinating. He was just finishing-up some table time, accepting donations for HERO in return for an autograph or a photo. He looked like he was enjoying some well-deserved quiet time so I decided not to bother him and to check out the lead table to see if he had autographed anything for charity that I could get my hands on. Once the gentlemen I started speaking with saw who I was dressed as, they immediately asked me if I had anything on me that Dillon could autograph (thank you, DC Comics, for those Preacher giveaways) and that "he would definitely want to see this." And before I could even process what was about to happen, I find myself shaking hands with Steve Dillon. Over the next few minutes, he would ask me why I went with the television version (told him I couldn't pull-off the curls); express his genuine surprise at how influential Preacher still remains to this day; tell me that he enjoyed the first season of the television show and is looking forward to the next season hitting-on more plot points from the books; and discuss his thoughts on conventions. Before wrapping-up, I was able to smile and shake his hand once again as we posed for a lasting memory I would have with one of my artistic heroes.
To be clear, this was not an hour-long luncheon between two old friends…but it was a few extra minutes that an artist took to speak with a fan. It's those few extra minutes that I'll never forget. So RIP, Steve Dillon…if God's gone AWOL again, there's a seat there waiting for you. Ray Flook has been a contributing writer to Bleeding Cool since 2013. You can follow him on Twitter at @oldmangeek88; on Instagram at @oldmangeek; and soon through the Big Bad Geek podacast..
---
---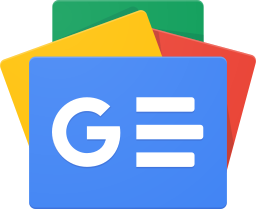 Stay up-to-date and support the site by following Bleeding Cool on Google News today!