Captain Marvel #129 Review: Lack of Action and an Uninteresting Narrative Make for an Underwhelming Finale
[rwp-review-recap id="0"]
Captain Marvel and "Lord Starkill" have been captured by Dr. Eve. She wants the Reality Gem; which Captain Marvel has. Eve also claims to be with Bean, and she intends to use the Reality Gem to bring back Hala and strengthen the Kree Empire.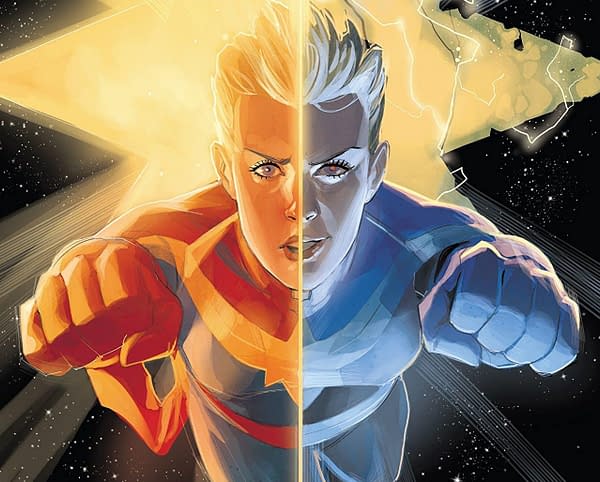 I still wish Carol could have cut loose just one more time before the Infinity Countdown hiatus.
I feel like I wouldn't be as bothered by that fact if the narrative were more compelling. Then again, even most day-in-the-life superhero books like She-Hulk, Astonishing Ant-Man, the last few runs of Hawkeye, had the hero doing hero things occasionally.
Of course, the difference between those books and the last couple of arcs in Captain Marvel is that the protagonists of those comics took agency of their situations or, in the case of She-Hulk, the lack of control was part of the story.
"Dark Origins" found our hero being shunted around by other factions. Sure, this all served to find Bean, but even that came down to happenstance in the end.
That goes back to the fact this story wasn't especially compelling; a protagonist needs to be driven and act for them to compel the reader to read forward. The only time this comic really connected with me is the instance where Carol finally interacts with Bean, and that is a short-lived moment.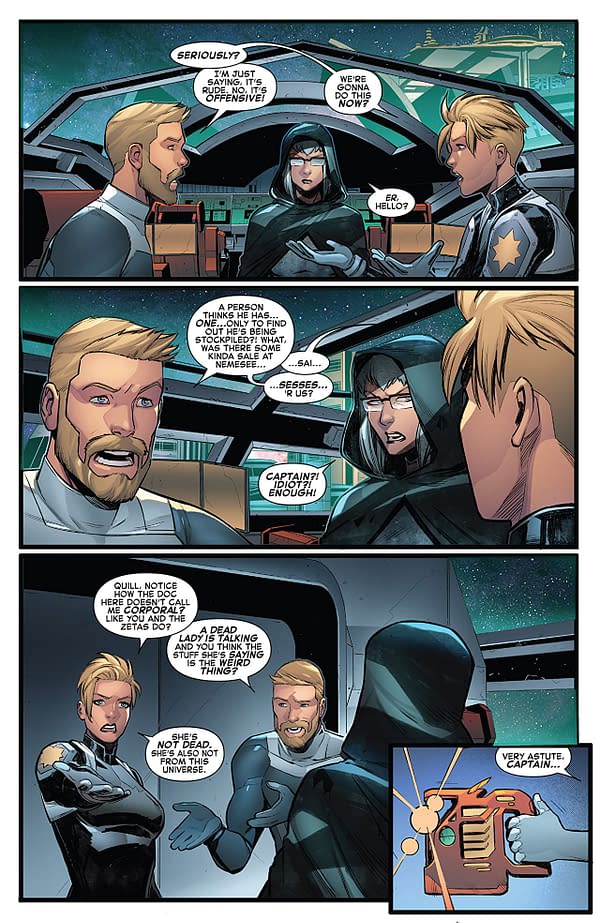 Michele Bandini's art continues to hold steady throughout this issue. The style has an appealing smoothness to it, and the characters are made very expressive, even to a fault in some moments. Erick Arciniega's color work continues to be good too, even if it is somewhat tamer this issue.
It doesn't feel great to knock Carol Danvers at the beginning of her 50th Anniversary month. However, Captain Marvel #129 just isn't that good. It's not entirely bad, but it doesn't really connect either. I can recommend this to someone who is a diehard Carol Danvers fan like myself, but I can't see a reason for anyone outside of that group to read it.
[rwp-review-ratings id="0"]
[rwp-review-form id="0"]