Ch-Ch-Changes – Rat Queens To Red Hood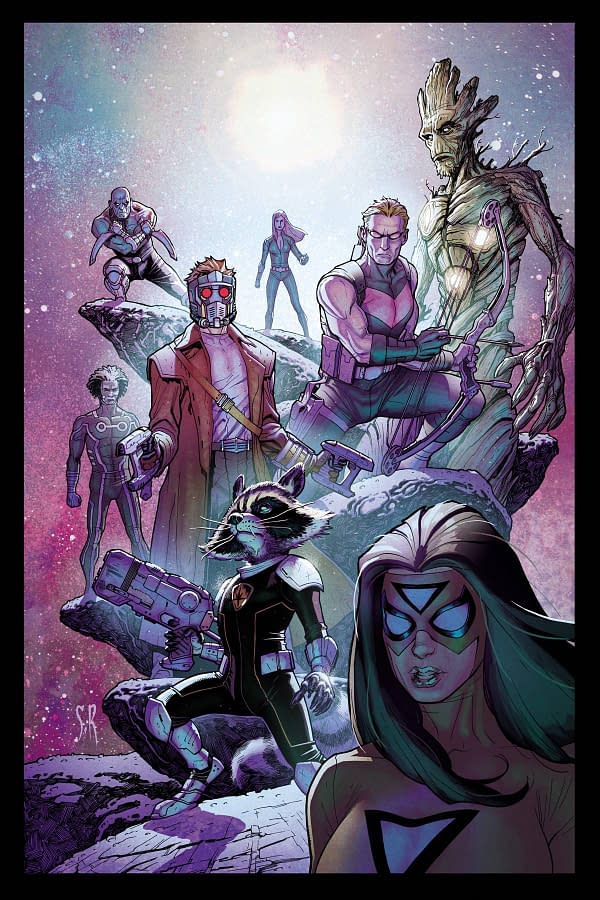 A look through a few solicitations changes between Previews and publication….
Guardians Team-Up #2 will now have cover art by Stephanie Roux, above.
All New X-Factor #20 will have art by Carmine Dia Giandomenico and Will Sliney, not the previously solicited Alex Garner.
Captain America And The Mighty Avengers #4 will now have art by Iban Soria as well as Luke Ross.
Orders for Rat Queens #11 has been cancelled by Shadowline/Image Comics, but the orders for the second cover version by Roc Upchurch will be filled with Rat Queens Special: Braga #1 by Kurtis Wiebe and Tess Fowler. Today is the last day retailers can make adjustments to the order. Rat Queens #11 will then be resolicited by Kurtis and Stjepan Sejic.

John McCrea joins Patrick Oliffe on Catwoman Annual #2.
Tom Grummett is now the artist on Infinity Man And The Forever People #6, instead of Keith Giffen and Scott Koblish.
Tom Derrenick is now the artist on Red Hood And The Outlaws Annual #2, instead of Jonboy Meyers.
Doug Mahnke is no longer drawing Sinestro #8, instead he is replaced by Martin Coccolo.
And a few new covers…