Welcome to another edition of this irregular column, noting changes between solicitation and publication in comic books, mostly with Marvel and DC…
All New X-Men #37 will have interior art by Michael Del Mundo, not the previously solicited Mahmud Asrar.
Michael Golden's Darth Vader variant cover continues to slip, first replaced by Whilce Portacio for issue 1 and now replaced by Dave Dorman for #2.
As well as Rob Guillory and Marguerite Sauvage, Thor Annual #1 will have art from Tim Truman.
UPDATE: Marvel have issued a press release, announcing Truman as art on a story with Jason Aaron.
An all-new tale set in the future starring King Thor! Join the Girls of Thunder on their epic quest to find their grandfather the perfect birthday present. How about a brand new Garden of Eden?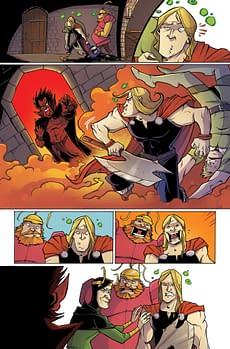 Green Lantern #39 was solicited with art by Admira Wijaya but will be drawn by Billy Tan.
Cliff Richards has been added to the art credits on Lobo #5.
Looney Tunes #223 will be drawn by Dave Alvarez, not the solicited Walter Carzon and Horacio Ottolini.
Andy Kuhn is the artist on Justice League 3000 #14, not Howard Porter, and here is the new cover. Earth 2 World's End #18 was solicited with art from Jack Herbert, Robson Rocha, Paulo Siqueira and Jorge Jimenez. Well, Herbert, Rocha and Siqueira are gone, replaced by Eddie Barrows, RB Silva, Eduardo Pansica and has Cullen Bunn as an additional writer
While Earth 2 World's End #19 was solicited art from Tyler Kirkham, Eddy Barrows, Eduardo Pansica and Jorge Jimenez also has art from Robson Rocha and RB Silva and Cullen Bunn on words.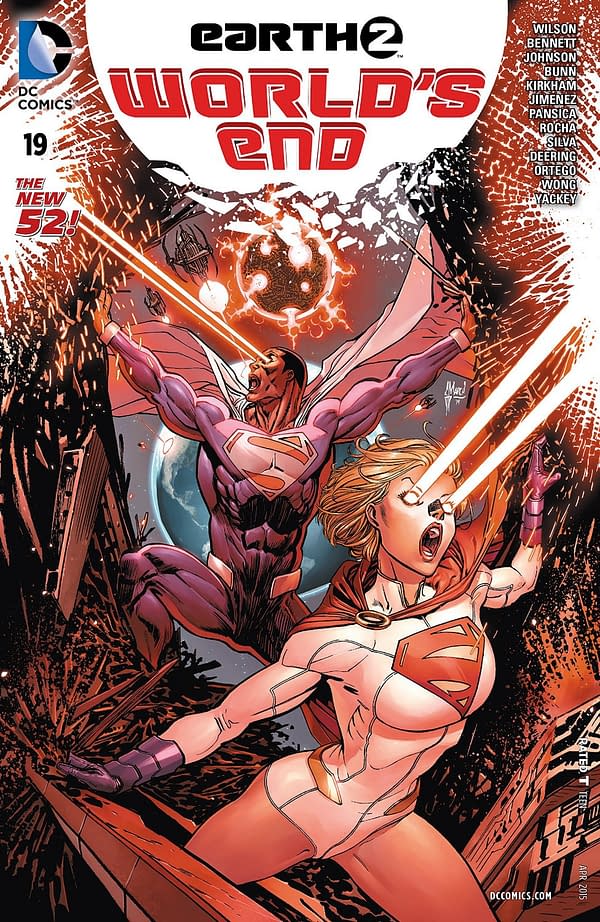 New 52: Futures End #41 was solicited with art by Scot Eaton and Scott Hanna but instead will be drawn by Jesus Merino and Andy MacDonald. The new cover for Futures End #40 gives you an inkling of where it is heading… very convergent. And has Patrick Zircher as artist rather then Stephen Thompson. Enjoyed this article? Share it!