At the ComiXology event at San Diego Comic-Con Wednesday, the digital comics publisher announced another original series, this one from writer Chip Zdarsky and artist Jason Loo, along with Paris Alleyne, Aditya Bidikar, and Allison O'Toole. Called Afterlift, the book is described as about "a ride share from hell."
Bleeding Cool Editor-in-Chief Kaitlyn Booth is at the event and managed to conquer the convention wifi long enough to send us a photo of the covers: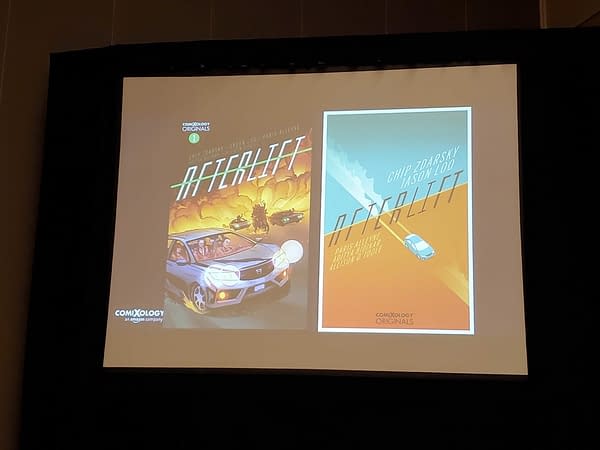 You may never want to take an Uber again after this one.
Unlike the other series announced at the ComiXology event, Adora and the Distance, ComiXology doesn't seem to have arranged an EX-X-XCLUSIVE preview on this one anywhere, so details are sparse and there are no preview images for us to steal. We'll let you know more when we know more though.
UPDATE: i09 has the EX-X-XCLUSIVE after all, so here's some better images of the cover and SDCC poster: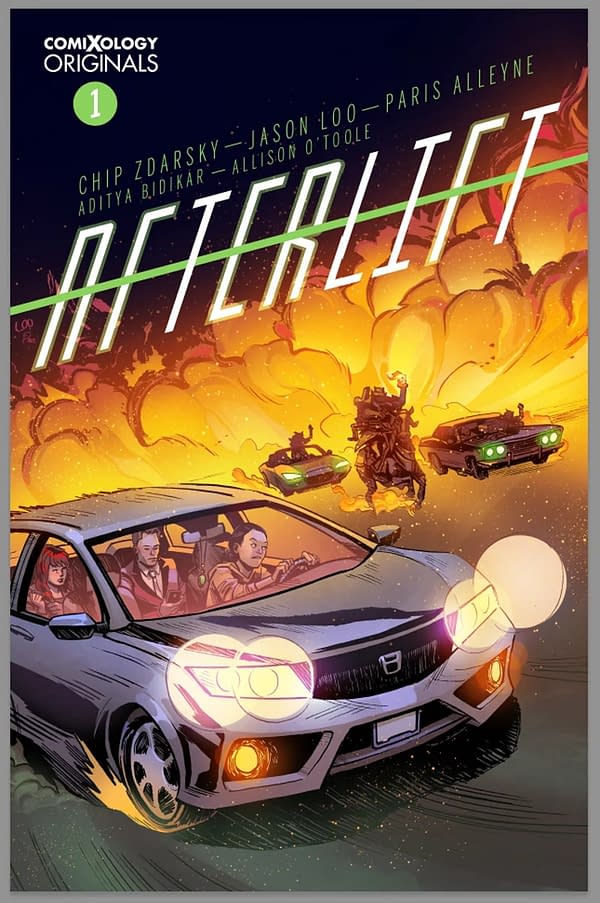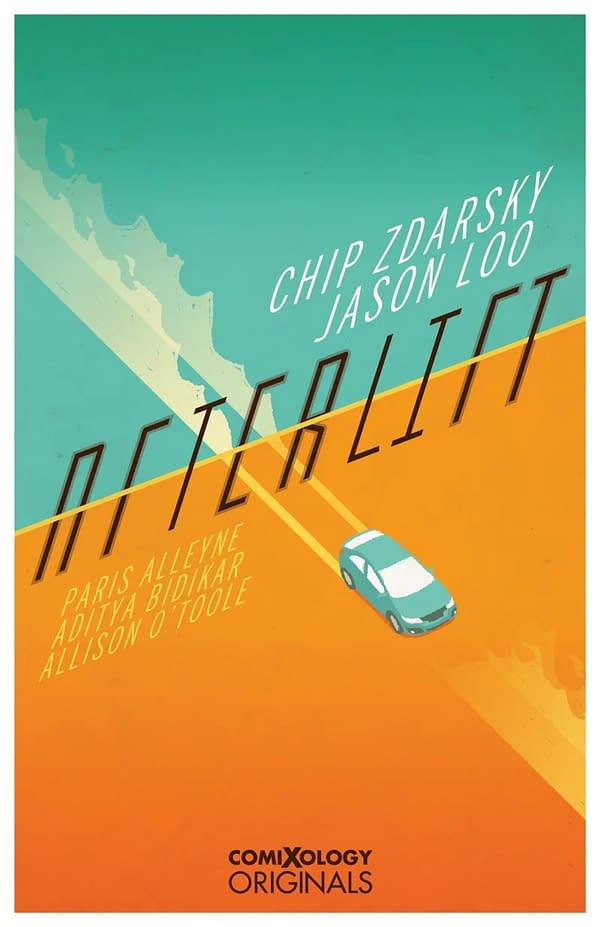 Plus a statement from Zdarsky:
This is our brave, unrelenting portrait of a modern Hell. People will read it and ask themselves: 'Did they relent?' No, they did not. 'Were they brave?' Yeah, probably.
And Loo:
When Chip Zdarsky asked me if I wanted to be part of his next award-winning comic work, I was like 'HELL YES!' and he was like 'Exactly!' I didn't know what to say after that so he showed me the script and pointed out my pun. Anyway, I'm really excited to work on the most ambitious comic of both of our careers. Join us! In Hell.
The book will be available on ComiXology later this year.
Enjoyed this article? Share it!