Amidst Industry Turmoil, Chris Ryall and Steven Scott Leave IDW
More big changes to the status quo rocked the comic book industry to its foundations Wednesday as Heidi McDonald from ComicsBeat broke the story that Chris Ryall was stepping down as Editor-in-Chief of IDW. McDonald obtained an email sent to IDW staff announcing the change internally, which read in part, "I plan to keep making contributions outside these walls. But for now, I'm stepping aside to take a break, get off the never-ending-deadline train and see what new challenge makes the most sense as my next move. It might seem short at times, but 14 years is a long time to do anything — I've certainly never done anything else in my life for this amount of time." You can read the rest of the email at the link.
Ryall soon confirmed the news on Twitter, posting:
The business of leaving a 14-year job eats up a lot of hours so it seems sometimes word can leak out before there's time to announce it publicly– but it's true, I'm stepping aside from IDW. We'll announce things properly soon… https://t.co/qWS0GmRub8

— Chris Ryall (@chris_ryall) March 7, 2018
In addition, PR Manager Steven Scott also left IDW earlier in the day, as reported by Todd Allen also at The Beat. Lion Forge is getting their money's worth in scoops today, that's for sure.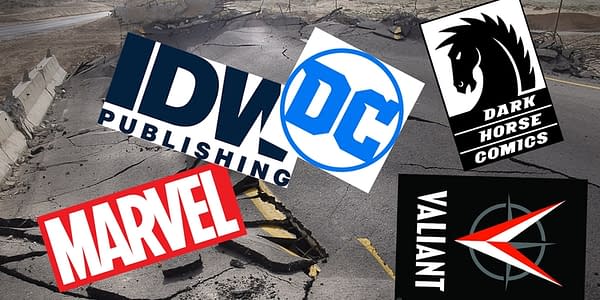 These departures follow a series of shake-ups in the comics industry, including multiple resignations and departures at Valiant after the publisher was bought out by investor DMG, Ted Adams stepping down as IDW publisher last November, "The Great One" Brian Bendis jumping ship from Marvel to DC last November too, the replacement of Marvel Editor-in-Chief Axel Alonso with C.B. Cebulski also in November, a massive reorganization at DC Comics last May, and probably others we're forgetting about. In addition and not related to the others, November also saw the ousting of longtime DC Comics editor Eddie Berganza following the resurgence of sexual harassment allegations.