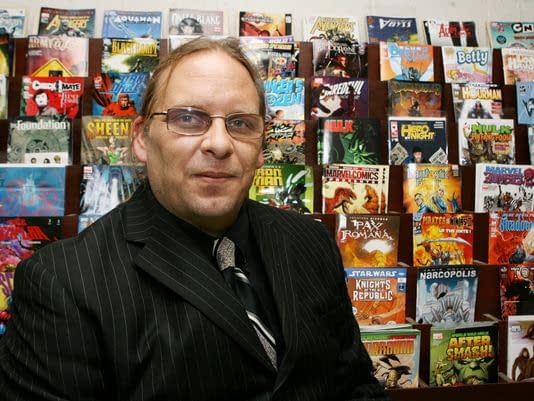 Clint Thomas, owner of comic book store Clint Comics of Monroe, Louisiana for 19 years has died, aged fifty. The Times-Picayunne reports that his body was found at his home on Saturday.
Locally Clint Thomas is also known for five unsuccessful runs at mayor of Monroe, and this year was the only challenger who qualified this year to run against the incumbent Ouachita Parish Sheriff Jay Russell, on a platform of no promises and no donations accepted.
Last Tuesday he told voters that should simply vote for him because they like him, or that they don't like Russell and as sheriff he would be looking for "damsels in distress."
As a candidate, Thomas saw himself as Batman, trying to save Gotham City from the "super villains" who have taken over its government.

He admitted he may not have the experience or qualifications that some of the other candidates can flaunt, but his biggest strength is that he knows how to work on a tight budget from owning a comic book store for 19 years.
Friends and customers shared their memories of the man with local TV news.
xxxx
Enjoyed this article? Share it!