College Football Prompts New Avengers vs X-Men Feud at C2E2
Jason Aaron is a fan of the University of Alabama. Jonathan Hickman is a fan of Clemson University. Clemson beating Alabama in this year's NCAA football championship game has caused a rivalry bigger than the Avengers/X-Men rivalry between the two books they write.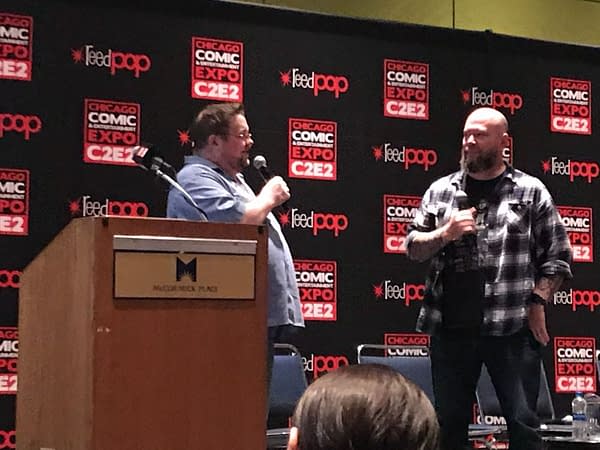 Okay, not really. But it did lead to some funny moments in the questions period of the Marvel Next Big Thing panel when someone asked about the creators favorite Marvel friendships.
Aaron responded by saying "It's certainly not Jason Aaron and Jonathan Hickman," explaining that he had lost a bet they made on the outcome of the NCAA championship game.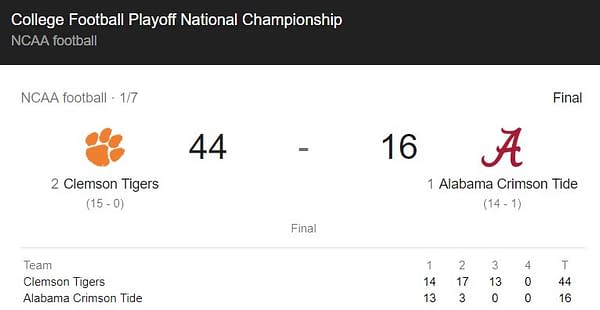 A fan mentioned that X-Men fans are often paranoid, and asked Hickman if there was anything he wanted to say to alleviate that paranoia. Hickman's response was to apologize for what he is about to do, but that change is good. Aaron asked 'Are you going to kill Eye-Boy, the mutant I created?" to which Hickman replied "I am now!"
Aaron later asked if Hickman had ever finished the notoriously late S.H.I.E.L.D book (note – he did after seven years). Hickman smiled, said that's fair, and added that he's said much worse things about Aaron.
It was clear from the exchanges that the two are good friends. As to the answer to the original question, Aaron said the friendship between Thor and his hellhound Thori, Hickman said the friendship between Spider-Man and the Human Torch.