Comic Book Wins and Losses, Week of February 7th, 2018: Triumph of Swamp Thing and Another Bad Issue of Amazing Spider-Man
At the end of every week, we here at Bleeding Cool are going to start looking at the best and worst for the week. This way you can know what's essential, what's mediocre, and what to avoid. Think of it as a top and bottom five for each week, but without a designated quantity in either category.
Don't try to hold me to review scores. While I like having them and think they're a great way to approximate a comic's quality in numerical form, this roundup is more about what stuck with me as opposed to what I just liked and disliked. Yes, there is a difference. While I loved Venom #161, I don't feel any compulsion to revisit it here like the entries on this list.
We actually had a fairly big week this time around. There were plenty of major releases vying for our attention from the Big Two and Image especially. Let's take a look back and see what sticks out.
WIN: Swamp Thing Winter Special #1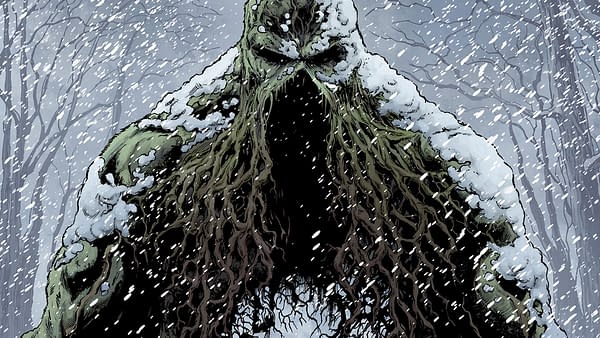 This book cannot get enough gushing from me and comic book critics at large. It's just about damn perfect. It was so good, I didn't feel the need to even complain about the price. Tom King, Jason Fabok, and Brad Anderson killed it with their grueling and emotional tale of Swamp Thing and a young boy. That is followed up by a heartfelt good-by to the late, great Len Wein with an unfinished comic put together in his honor by Kelly Jones, Michelle Madsen, and editor Rebecca Taylor. Things like this remind me that there is still a lot of good that can come out of the Big Two despite their numerous flaws and shortcomings. This one is easily the biggest comic story of the week.
LOSS: Black Panther: The Sound and the Fury #1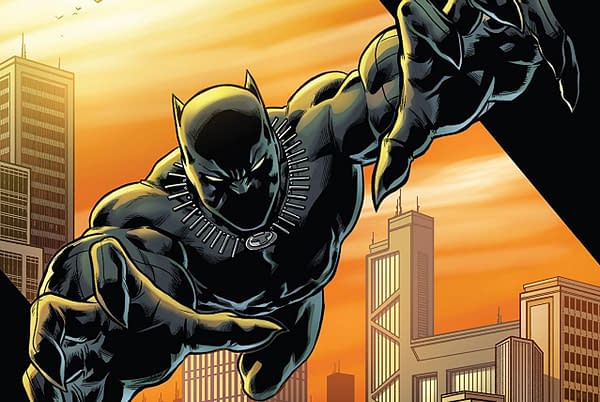 A week out from the release of Black Panther, and Marvel capitalizes on it with a Panther story that only isn't the blandest simply on the merit of not being Rise of the Black Panther (which ironically came out this week, too). With a middling story that sucks any and all personality out of T'Challa, the only thing this comic does right in terms of writing is reprint T'Challa's first appearance from Fantastic Four in years back. While the art of this one was decent, it far from made up from the dreariness of the unambitious plot.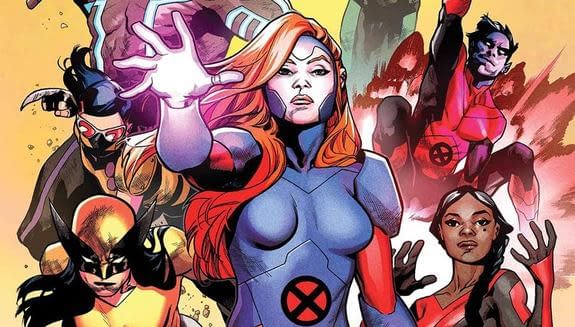 WIN: X-Men Red #1
X-Men is showing promise again with a tight, focused opening volley that made me forget how needlessly convoluted history of Jean Grey. It puts aside the wider, tangled nonsense of her backstory by having her focus on a movingly optimistic attempt at defending mutantkind once more. While other X-Men titles have really been letting me down lately, Tom Taylor and Mahmud Asrar really struck rose gold with this comic. Hopefully the future issues will live up to this comic's potential.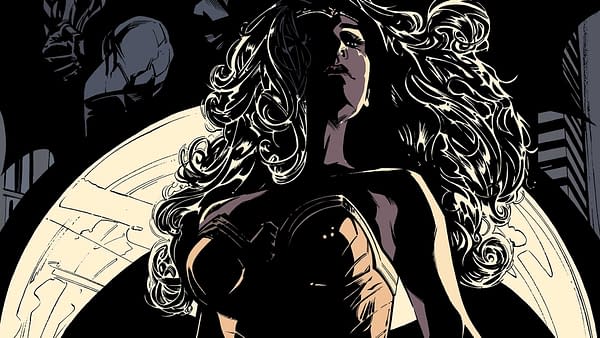 LOSS: Batman #40
I was way too easy on this one in retrospect. I won't go back and change the score, because that feels like it would be cheating. However, this issue wildly fell short of the standard of quality I've come to expect from Tom King's Batman. Everyone has a dud of course (sometimes a few called "The War of Jokes and Riddles"), but #39 was charming and fun due to the chemistry between Batman and Wonder Woman. This one continues that story by just having more of the same shtick but of lesser quality. Then it just ends. No one really learned anything. There's some vague lip service about Bruce staying faithful to Selina, but that's it. It's even more of a shame because Joelle Jones's art is fantastic, and it's just so wasted here.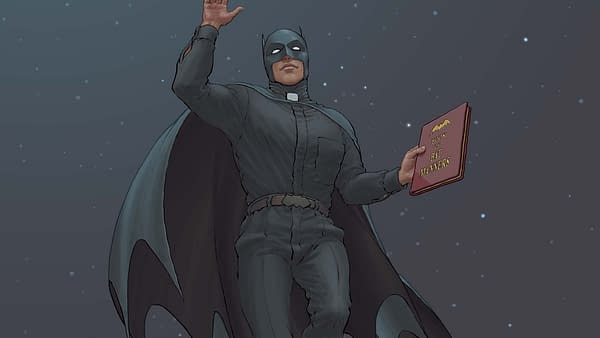 WIN: Mother Panic/Batman Special #1
On the bright side, Batman was still in a great comic this week, and that comic was the Mother Panic/Batman Special for the "Milk Wars" crossover. The first installment, the JLA/Doom Patrol Special was just bad. It really was. Sorry, other comic reviewers; I'm sticking to my guns on this one. Frankly, my score for it should have been lower. In any case, the Mother Panic and Batman installment improves by having more pointed satire and a resolution that's more interesting than "weirdos make the world colorful." This comic is also far darker and unnerving in its deliberate tonal dissonance in regard to "Father Bruce" and his "sidekicks." Mother Panic/Batman was just a complete improvement and gave me hope for this "Milk Wars" story.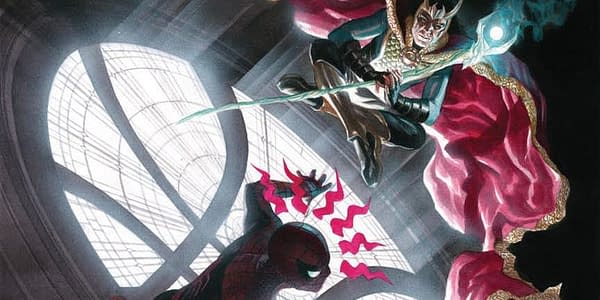 LOSS: Amazing Spider-Man #795
If I'm going to be covering this one now, then I need as much alcohol and venting space to cover Amazing Spider-Man until we get that creative-team shift we were promised. Amazing Spider-Man #795 was an impressive how-to guide on putting off writing a story for another month by obfuscating your lack of motivation with a guest star. With bad dialogue, worse jokes, and a story that tells you it's all meaningless multiple times before its non-conclusion, ASM #795 doesn't disappoint by being wildly disappointing once again.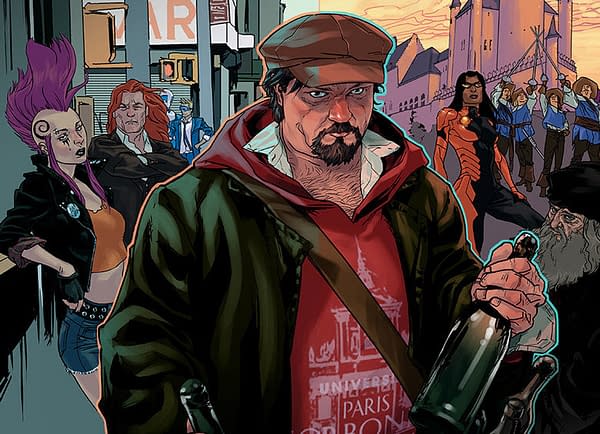 WIN: Armstrong and the Vault of Spirits
This Valiant one-shot came together on the simple basis of bringing a lot of the publisher's heroes together for something of a small celebration of their properties. Armstrong plays off of the likes of Archer, Faith, and Quantum and Woody with his Marvel's Hercules-esque drunken charm. This one just put a big grin on my face, and sometimes that's enough.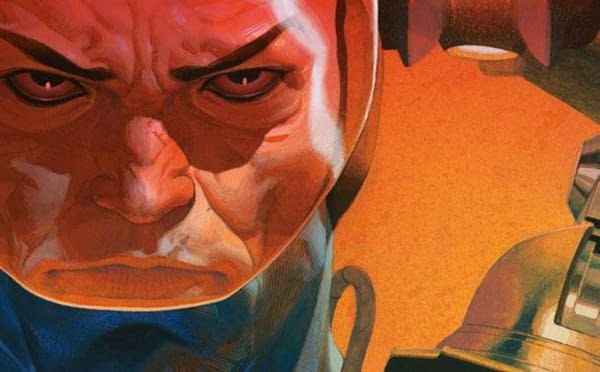 LOSS: VS
Ivan Brandon and Esad Ribic's sci-fi action project had a lot of buzz around it, even going into a second printing already. While it wasn't awful, the aimlessness of the plot and the blank slate that is its lead really dragged the whole venture down. While it's arguably worth a buy just for Ribic's art alone, the plotting side of things could use a lot of work.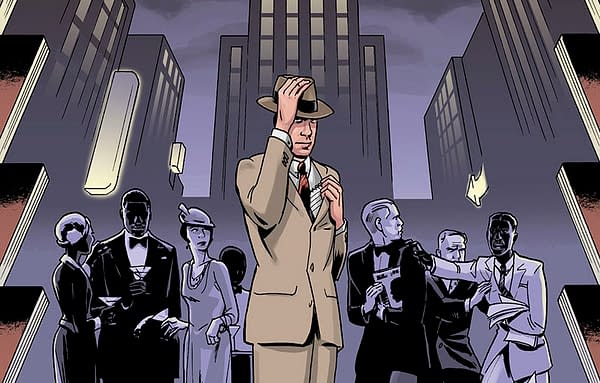 WIN: Incognegro: Renaissance #1
In addition to appealing to my uni days, Incognegro: Renaissance #1 puts its best foot forward with a clear understanding of its historical context and a genuinely interesting murder mystery. Mat Johnson and Warren Pleece put together something truly special here.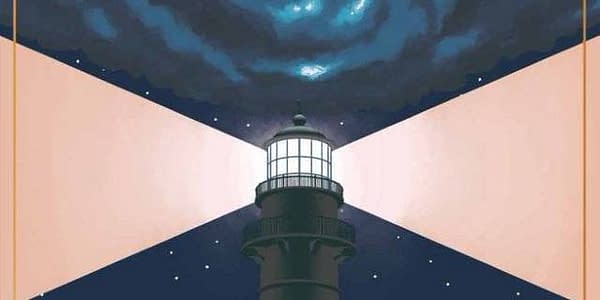 LOSS: The Wicked + The Divine: 1923
Okay, I read nor reviewed this one, but I have a good reason for this. The Wicked + The Divine 1923 is half a text novel. This isn't an exaggeration or joke. This isn't Starlin or Claremont. This comic is just half text with no graphics. I'm a busy man, believe it or not, and I review comics, not novels. This turned me away from something I was truly looking forward to reading.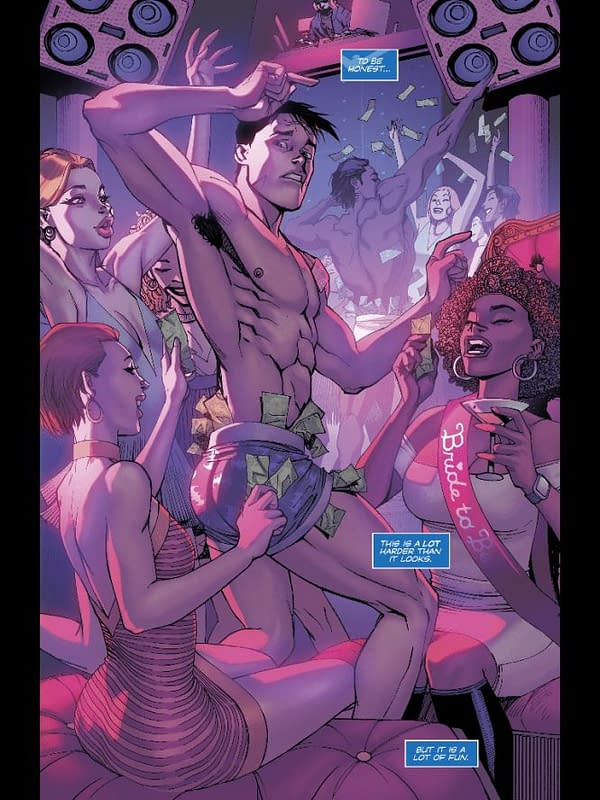 WIN: Nightwing #38, aka Nightwing the Go-Go Dancer
And that wraps up this first round-up. I had a lot of fun, and I hope you did too. This will hopefully happen again next week, most likely on Friday this time.