Charles C. Prows writes:
"Let's just do it, then." Those were the words that birthed what is soon to become the first annual Wasatch Comic Con this April in West Valley City, Utah. We were coming off of the worn out high, hollow bodies and worn muscles kept alive only by the power of adrenaline and Rockstar Energy Drinks, that can only be experienced after a full Con weekend when those fateful words would form our future thought processes.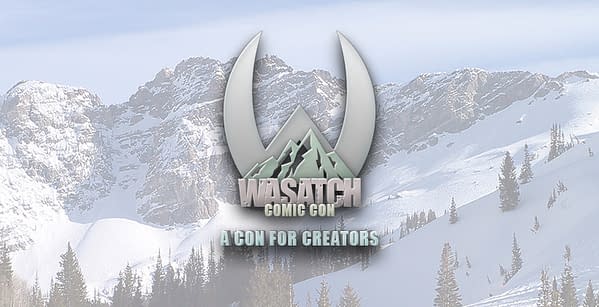 As comic fans living in suburbs outside Salt Lake City, we were thrilled when we read that we were finally getting a Comic Con in Salt Lake. We have attended every one, and we've had some great experiences there, but it just wasn't quite what we wanted. It was three years later after we attended the now-defunct Amazing Arizona Comic Con, that we realized what it is that we wanted. The casual atmosphere, the intimate environment, the fun for the crowd of all fandoms where you can talk comic books without mentioning a single actor with almost anyone you encounter. We knew that we had no cash, we knew that we had no experience, but we now finally knew what it was that we wanted.
It took some time to hash out the details. How could we afford a convention center? How could we avoid losing money? The answer to both presented itself with the Valley Fair Mall in West Valley city. After some talk, some time, and a lot of positivity, we managed to procure our facilities, our panel rooms, our security, entertainment stages, marketing assistance, all thanks to the sponsorships from the Valley Fair Mall and the Megaplex Theaters. We had the means, now we just needed to convince people to show up, and what better way than to get a strong list of creators, and to make the event free to attend?
After a few years of savings and footwork, a few dozen cons, more than a few nights sleeping in cars on roadsides, countless conversations with creators of every stature, and more no-thank-yous than I'd ever heard in my years of selling computers, we finally landed our first guests and the Wasatch Comic Con transformed from being the subject of whimsical late night discussions, of "someday" and "what if", and instead became a project to be built and a monster to be tamed, and "let's do it" took on a whole new meaning.
Thanks in large part to the incredible support from local comic talents and Wasatch Comic Con guests including Tomb Raider artist Philip Sevy, Plastic writer Doug Wagner, and Harley Quinn artist Chad Hardin we were able to grow from our initial intimate guest list to an amazing group of over 25 creator talents including TMNT co-creator Kevin Eastman, Top Cow comics COO and prolific writer Matt Hawkins, New Mutants co-creator and legendary artist Bob Mcleod, IDW artist Timothy Lim, Witchblade writer Ryan Cady, former Disney artist Thomas Estrada, and many more, with more announcements still to come!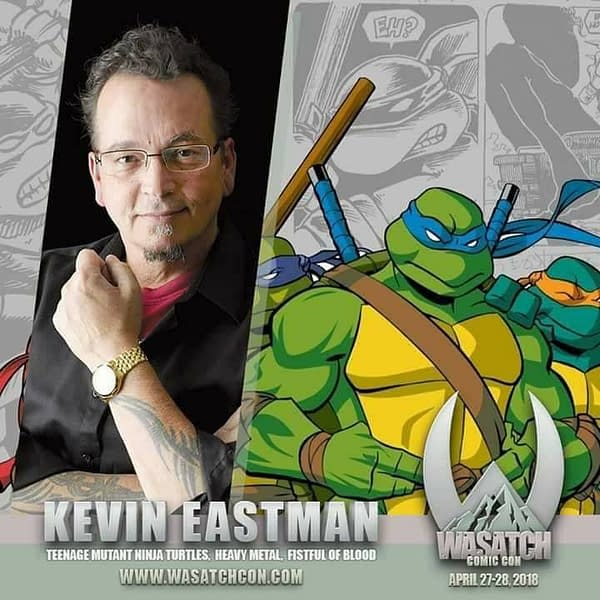 You can see a full guest list as well as pre-register for tickets, purchase VIP packages including some exceptional limited products, purchase photo-ops and special event tickets at wasatchcon.com. You can also follow us on Facebook to hear all our newest announcements first. Wasatch Comic Con will be held in West Valley City, Utah on April 27th and 28th.
Enjoyed this article? Share it!