Recent years have been kind to entrepreneurs who make clothes based on sci-fi fandom. Ashley Eckstein, the actress who voiced Ahsoka Tano in
Star Wars: The Clone Wars
, for example, launched the
Her Universe
fashion business in 2009, which has become a successful provider for female fans of Star Wars, Doctor Who, and other franchises; and artist Mark Palmer's
Red Chapter Clothing
sells Marvel-themed T-shirts and hoodies, many with stylized ambigram art.
Multiple companies like theirs satisfy the need for genre fans have to wear clothes that reflect their passions. But nascent fashion entrepreneur Tony B. Kim sees an opening for his new brand,
Hero Within
. Most sci-fi- and fantasy-focused suppliers only offer wardrobe choices for women, and those for men usually only have T-shirts or hoodies.
Kim created Hero Within to offer male consumers
more options
, including coats, pants, jewelry, and blazers. And he's niched it down even further: all Hero Within clothes feature a DC superhero theme, so it zeroes-in on guys who idolize Superman, Batman, the Flash, and their fellow crime fighters. The company also has products for men who love Wonder Woman, the most iconic superheroine in comics.
Hero Within is little more than a year old, but it already has a fan base. All of this year's limited edition Comic-Con exclusives have already
sold out
.
But of course, other clothing will be available to purchase in-person on the exhibit floor at Hero Within's SDCC home base, booth #1019. Kim feels like he's providing an important service for a consumer base that's underserved by the burgeoning pop culture fashion industry. T-shirts are great, but there are many situations where a short-sleeved cotton shirt with a bat symbol on it just won't do.
"If you're in a professional environment, it's not very appropriate," Kim said. He was unsatisfied by the lack of sophisticated genre clothing before he launched his company. "I was really frustrated that I had nothing to wear that [was] nicer, so I started researching and going, 'Wow. There's nothing out there for guys beyond very casual wear.'"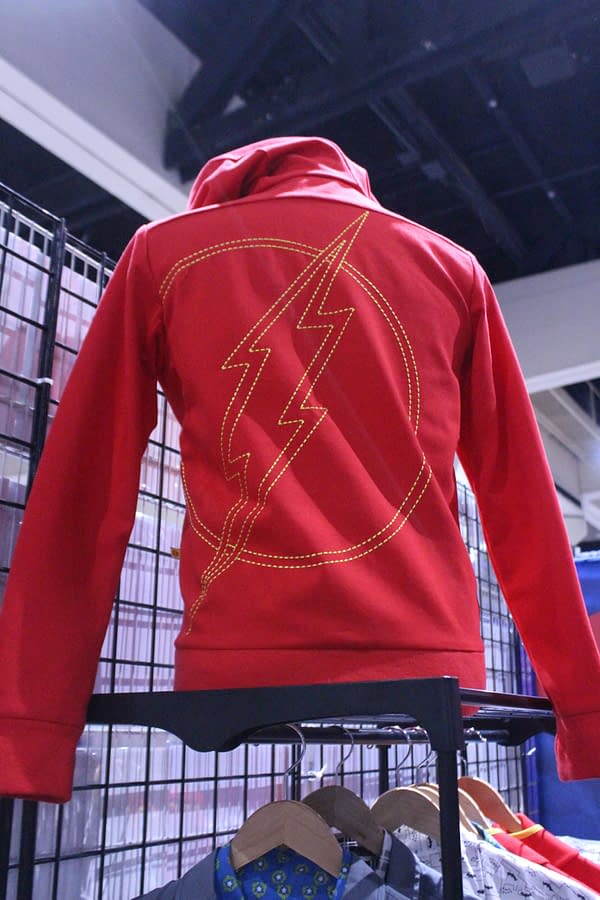 The Secret Origin of an Entrepreneur
Kim didn't start Hero Within with DC characters for the hell of it. He's a life-long fan of the universe, and his affinity for the characters began in his youth. Superhero adventures were a vicarious escape, and they helped him get through tough times. Kim was raised in an Asian family in Texas where pretty much everyone else was Caucasian. His mother and father worked a lot, so he spent a lot of time alone. He often felt different from others or like an alien, similar to how many superheroes felt in their stories.
"I gravitated towards comics because when you read comics, it's all about aliens from a foreign land who don't feel like they belong," Kim said. "They don't know their purpose in life."
He felt that way when he was growing up, not only because he was Asian but also because he was a nerd. Kim took strongly to Superman, the most famous alien in comics.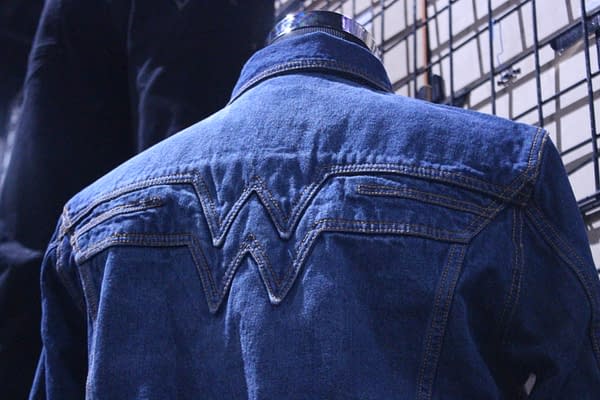 "The story of Superman—[he's] from another planet and he's in this weird place and he's awkward," Kim said. "I just resonated with that. I joke about how, with my parents gone all the time, that Superman was like my dad and Wonder Woman was like my mom. Those characters raised me when I was young so I knew that I would start this company off with DC Comics characters."
He named his company Hero Within to emphasize the fact that there's a hero in all of us. It's also branding that fans get. Members of the "nerd" community, for lack of a better phrase, understand feeling like outcasts growing up—or even in adulthood. But as people age, they become more powerful and competent, so in a way, nerds can become personal superheroes to themselves and others once they mature.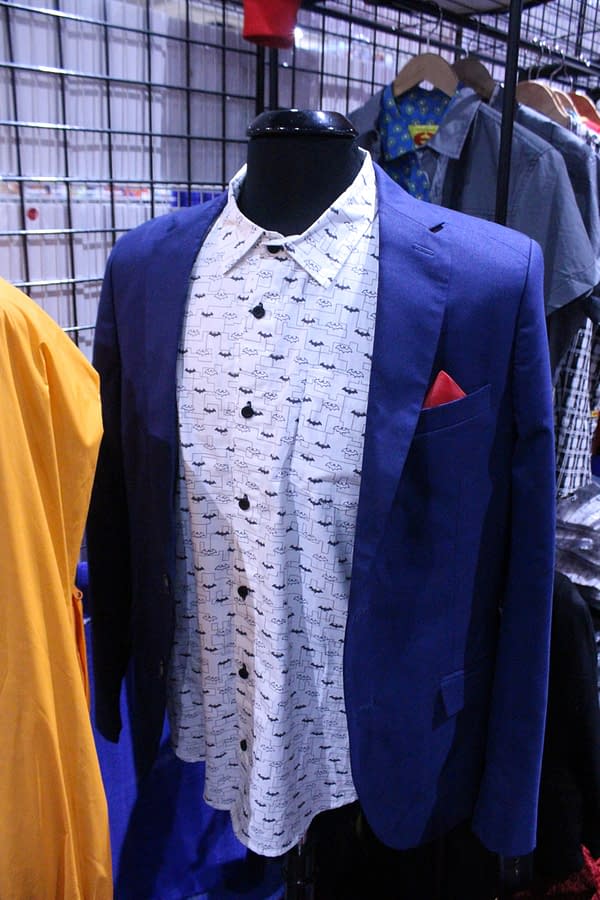 "We're entrepreneurs or content creators. We're bloggers, we're influencers," Kim said. "But at the same time, we still all know what it's like to be in a room with a bunch of like, sports jocks, and if they know you play Dungeons and Dragons or whatever, it's pretty weird."
Forging a Path
Kim has long-term plans of course, but he needs to deal with the present first. Making clothes is hard work, and managing operations smoothly is even harder. He admits that running Hero Within is extremely taxing, and he had to perform many Herculean tasks even
before
he launched it. A few years ago he wasn't a fashion entrepreneur yet, but he'd already launched a successful blog,
Crazy 4 Comic Con
, a resource for genre con enthusiasts with tips, genre news, and
exclusive products
. He was also a loyal SDCC attendee who loved DC Comics characters. Kim, who has an educational background in graphic design and communications, began to express his love of DC superheroes by modifying Warner Bros. swag bags into cosplay outfits, but he went further for 2015's con: he designed a prototype Superman blazer to show off.
"I promoted it on my website and said, 'Hey, if this is something you'd like to see in the marketplace, let me know and I'll be walking around with it,'" Kim said. "I met a ton of fans that said, 'I go to work everyday. I have to wear a suit and tie and if I had a blazer like that, I totally would wear that.'"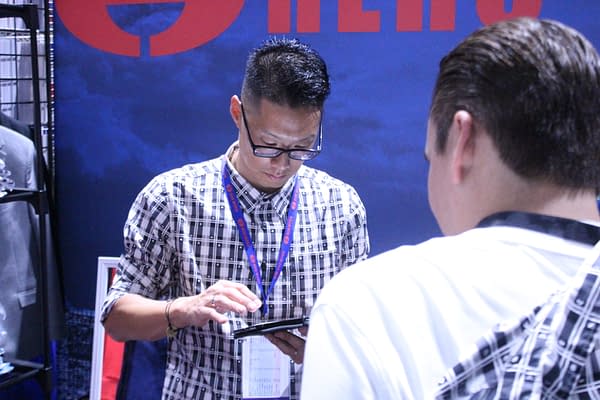 Response was positive, so Kim went to work. He hooked up with design partner Michael Lew and converted his love of design and DC into a full-fledged business. He had a few items ready by March 2016, and then he contacted Warner Bros. in May to get their approval to use DC characters on his clothes.
"We just had a handful of samples, that's all we had, and they loved the idea," he said. "They had no one else that was doing anything like it and they were very interested in seeing us give it a try."
He launched the Hero Within online store in July, and today he has a growing business. "We started preorders in July and delivered in December, and it's just been going ever since. Still relatively brand new, but the response has been great and I could never have imagined that we'd be in the place today," Kim said.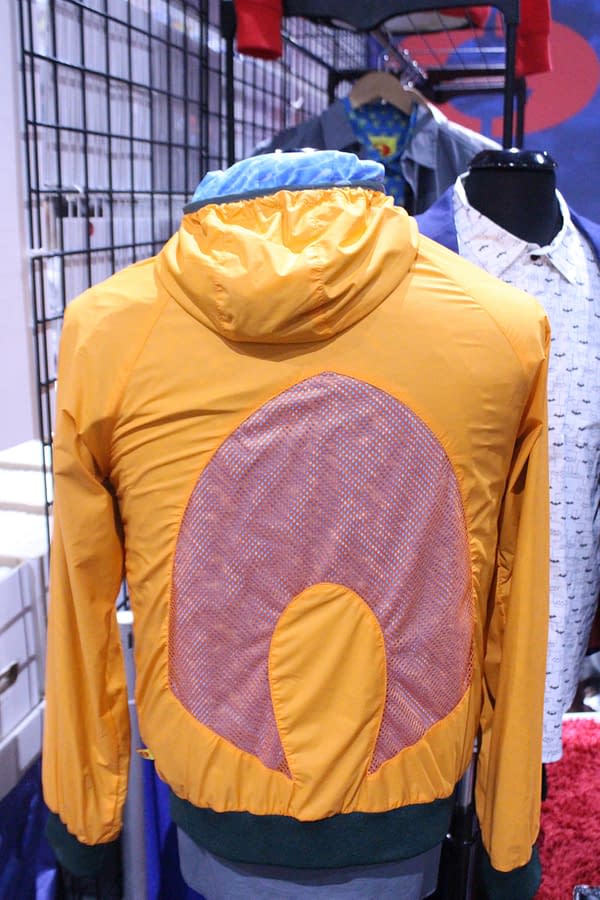 The first step of a solo business endeavor is arguably the hardest one to take, so Kim's already crossed a huge hurdle. But he's not stopping anytime soon. "I want to be the premiere place that specializes in the DC Comics brands," he said. "When people say, 'Hey, what's the most sophisticated way that we can express our fandom?' I want to be that place that's synonymous with sophistication, fashion, [and] empowerment. Our vision is to be a global brand."
Hero Within is premiering new pieces this week at SDCC involving Superman and Aquaman that will be available for pre-order to be received this fall. Kim didn't divulge what they'd be at the time of his interview, but he teased that Justice League is going to be the company's main focus to coincide with the
Justice League
film that's released on
Nov. 17, 2017
. He's aligning many of his launches with Warner's DCEU release schedule.
Enjoyed this article? Share it!