Valiant Debuts Live-Action X-O Manowar And More on Ninjak Vs. The Valiant Universe Variants Thanks to some exclusive reporting from our friends at ComicBook.com, Valiant Comics has announced that three Ninjak vs. The Valiant Universe-themed photo variant covers for three upcoming releases will offer our first look at Valiant Entertainment's live-action versions of X-O Manowar, Archer, and Livewire from the upcoming online series.
Here are the issues to keep an eye out for: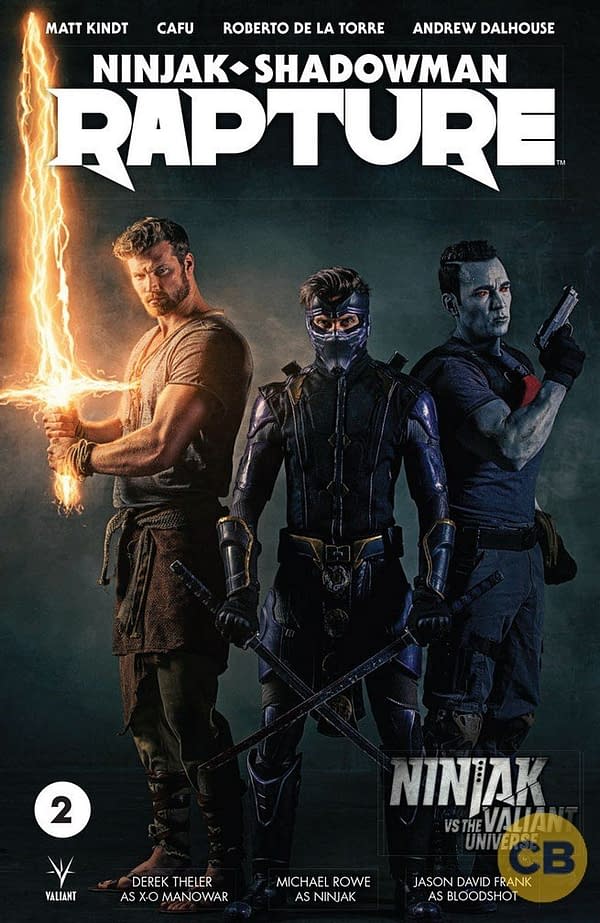 Rapture #2 (June 2017): X-O Manowar (Derek Theler – Baby Daddy), Ninjak (Michael Rowe – Arrow), and Bloodshot (Jason David Frank – Mighty Morphin Power Rangers)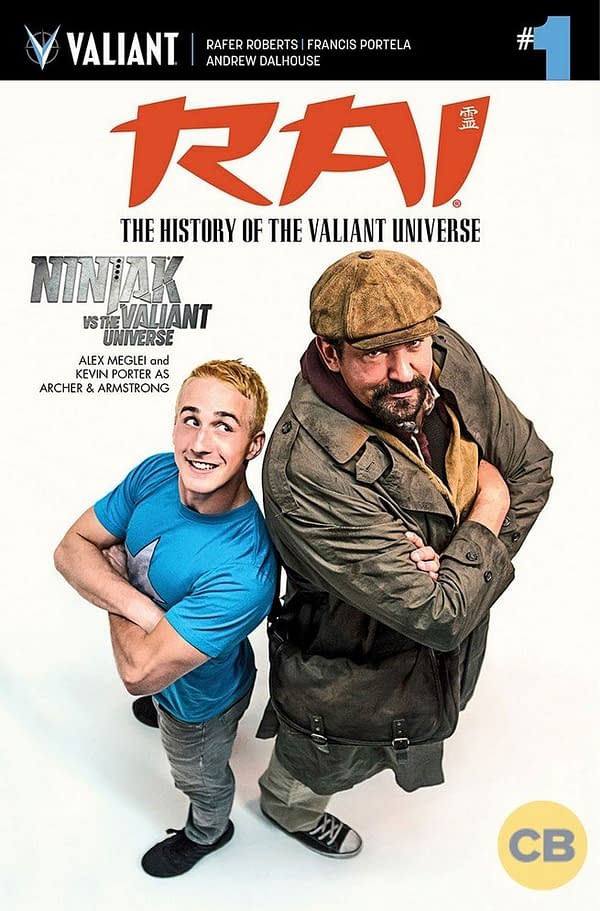 Rai: The History of the Valiant Universe One-Shot (June 2017): Archer (Alex Meglei) and Armstrong (Kevin Porter – Seeds of Arkham, Dodgeball)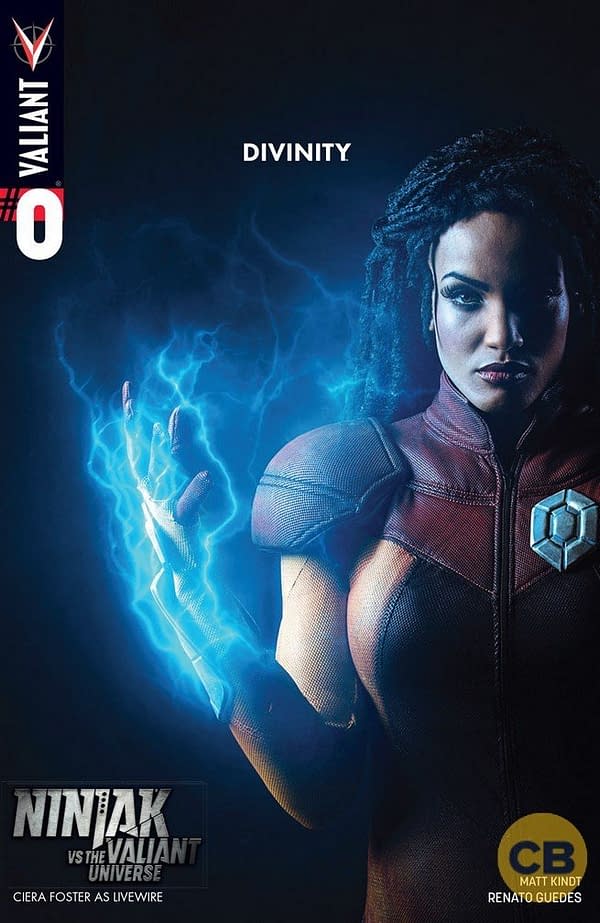 Divinity #0 (August 2017): Livewire (Ciera Foster – Nightmares)
Ninjak Vs. The Valiant Universe, expected to premiere late 2017, was first announced in October at New York Comic Con 2016. It was met with a strong, positive response from fans, who've been patiently waiting for more details on the project.
Serving as the first major venture from newly formed Valiant Digital (a division of Valiant Entertainment), the series follows Colin King in his role as Ninjak, MI-6's most dangerous intelligence operative and weapons expert. When the assassin Roku exploits King's greatest weakness, Ninjak is forced to betray those friends and allies closest to him and become a fugitive on the run…putting him into direct confrontation with some of the best (and vilest) that the Valiant Universe has to offer.
Dinesh Shamdasani, CEO and CCO at Valiant Entertainment, explained to ComicBook.com how they went about choosing the characters to preview:
"We wanted to include the characters that showcased to a new audience how different and exciting Valiant is and why it's something equal to Marvel and DC and so these are the characters, our biggest characters and our most exciting characters to showcase the Valiant tonality."