3 For #ComicWritersChallenge From Greg Hildebrandt, Walt Simonson, David LaFuente
The quality of the #ComicWritersChallenge Twitter Auctions has been stellar. I've just packaged and sent off my donation, all the way to Illinois, but I am dwarfed by some of the new items being made available.
The Hildebrandt Brothers are world-famous for creating the classic posters for the Star Wars films and the Hobbit books. For #ComicWritersChallenge, Gail Simone tweeted "All right, folks. I have something here that is just plain in defiance of all logic and expectation. I got an email earlier today from one of my writer/artist HEROES, and they said, "Here, this person wants in. Contact them." And when I saw the name, I said, 'no, no way, there's no way this could be a real thing.' Folks, it's a real thing. I spent a lot of today hammering out the details. I need to explain. This person does a lot of charity and benefit work. A lot. For decades. They have never donated a painting. They have NEVER donated a painting. Until now. Folks, this is one of most acclaimed, most beloved, most successful fantasy artists in the world. They asked what they could donate and I LITERALLY said, 'even a DOODLE.' They did not send a doodle. Folks. It's master artist Greg Hildebrandt. He chose this piece personally for the cause, Captain America raising his fist. I am out of words." And the money goes to the Boys And Girls Club of America, a charity he really believes in that helps urban youth in particular.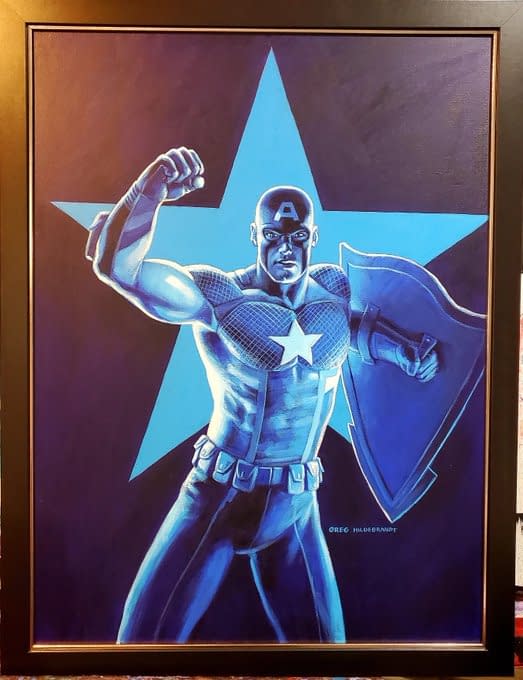 Walter Simonson added "I am inspired by all raising their voices to support equal justice for all. I am donating this 2019 Star Wars 70 variant cover drawing as part of the #ComicWritersChallenge. Bidding ends on Friday at 10:00 pm PDT. Winning bid benefits #Boysandgirlsclubofamerica"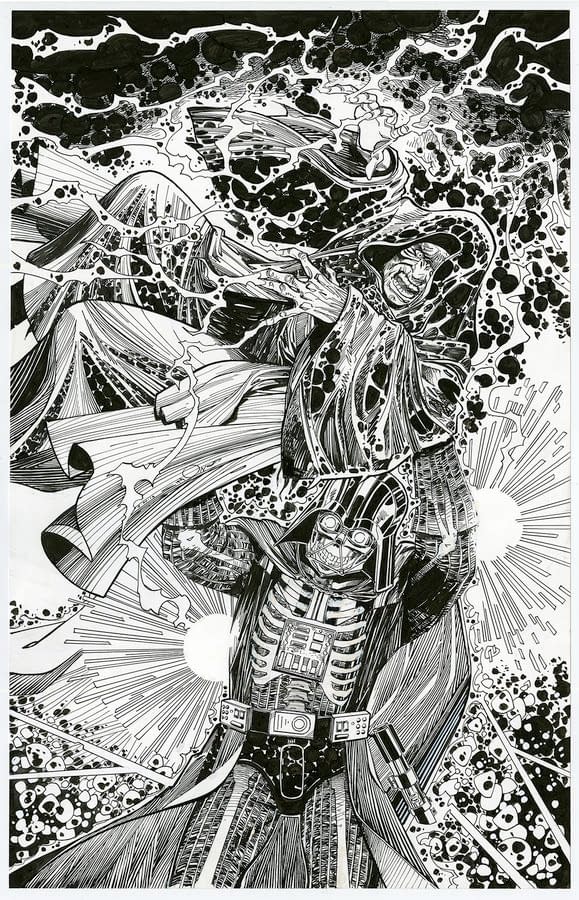 Kieron Gillen has thrown in: "Late to #ComicWritersChallenge, but offering this cover for my Young Avengers run, as drawn by @DarkoLafuente. It's the only piece of art I own from a run which was the definition of life changing. Bid in thread, ending Wed 8th 6pm GMT. Winner donates to Black Lives Matter."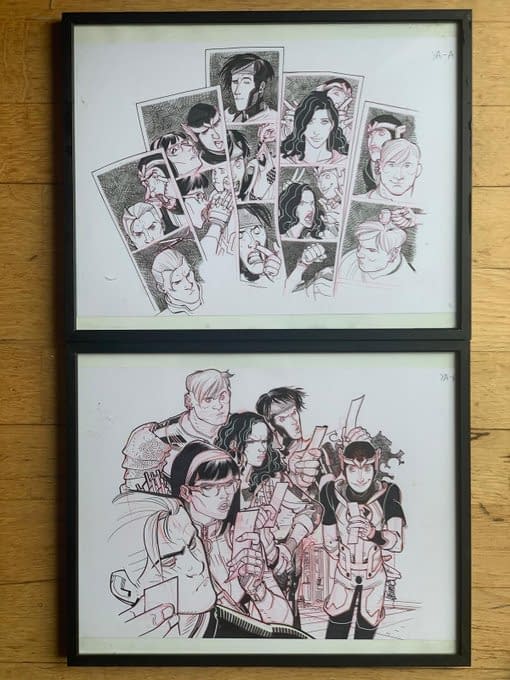 There are plenty more to discover on the #ComicWritersChallenge hashtag...