Posted in: Comics, Digital | Tagged: Comics, comixology, entertainment, uk
---
ComiXology Causes Mass Panic Over US/UK Prices. Until It Was All Fixed. (UPDATE)
British ComiXology customers using websites to access the digital comics service were treated to following message this morning. Telling us British folk that,
On comixology.co.uk you'll find our growing collection of bandes dessinées, manga, and tons of your favorite U.S. comics. Previously purchased books will continue to be available in "My Books," and by paying in British Pound Sterling, you avoid currency charges.

You will not be able to purchase on comixology.com with a credit card registered in a country covered by comixology.co.uk.
The thing this message didn't tell you was that the ComiXology.co.uk site would take a $3.99 comic and charge you £3.99 for it. Normal exchange rates would see that comic normally cost a Brit £2.37. An increase of over 68%. Now, exchange rates were never that exact and, as they say, there were exchange rate fees to take into account. But even fees of 5-10% say, never came close to 68%…
The internet was up in arms.
great 99c sale, unless you're in the UK, where it's a 99p sale. They're really not the same guys, try 69p – the price on the App

UK website is same price in pounds as dollars. Also with exchange rate you're not saving us any money! Not impressed

Great that there's now a .co.uk site that I can buy books in sterling, but why is it 1$=1£ conversion? That's VERY expensive.

So comiXology joins the list of companies like Apple that like to rip of customers in the UK (and the rest of Europe) thanks for nothing!
The UK are getting their US print comics a day late this week, thanks to the Easter holidays. In such circumstances, folk often turn digital…
But the America woke up. And someone pressed a button.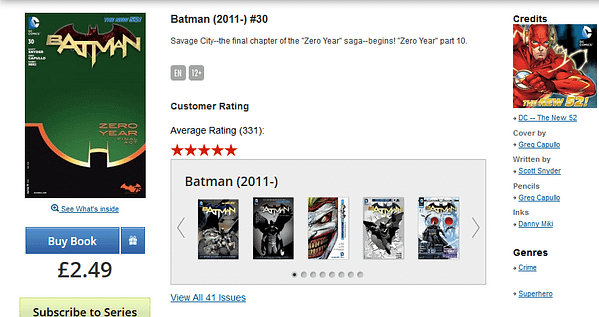 Relief all round it seems. The only people still annoyed are those who, with changing exchange rates, used to hop from US to UK versions of ComiXology to buy whichever was the cheapest (and possibly avoid VAT/sales tax in the process). Not any more… unless they get a US-based credit card.
Such as Bleeding Cool's Tom Huxley,
Ugh Comixology forcing me to use the UK site with its inflated price conversions instead of the PayPal that until today worked perfectly.

— Tom W Huxley (@tomdaylight) April 22, 2014
UPDATE: Comixology's Chip Mosher has got in touch to say,
For a short period this morning on our new .eu and .uk websites we had a pricing error on our books and were not displaying the correct prices in EURO and GBP. That problem has been corrected and customers that purchased from us at the wrong prices are being refunded. Going forward, as many people have observed, the correct price of a book on our .eu or .uk website, when converted to dollars, will have a higher price than the price of the same book on our .com website. The reason for that is that when you buy on our .com website you pay no value added taxes (VATs). In contrast, in compliance with the laws that govern our .eu and .uk websites, we must include VATs in the price. This reflects differences in the tax regimes that govern the regions we do business in.
---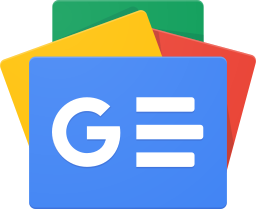 Stay up-to-date and support the site by following Bleeding Cool on Google News today!